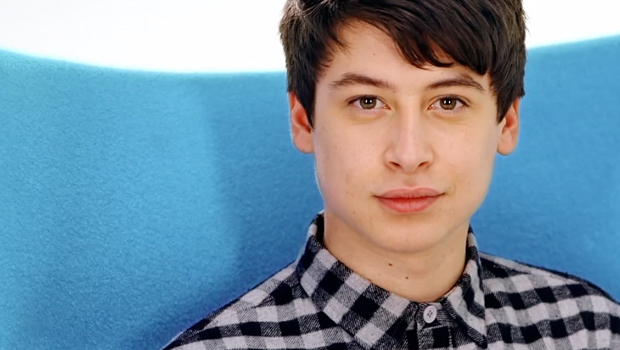 Nick D'Aloisio taught himself to code when he was twelve-years-old and programmed his first app when he was fifteen. Today, at age seventeen, Nick has sold his latest app to Yahoo for a reported $30 million… Yup. $30 million.
As remarkable and "whiz-kiddish" as Nick's story seems to be — there are several important things any young person can learn from his example. Read the following article from Reuters and then check out our commentary below.
Just do it, says Yahoo's teen app millionaire

Reuters • March 26, 2013 • Paul Sandle

LONDON (Reuters) – Got a tech idea and want to make a fortune before you're out of your teens? Just do it, is the advice of the London schoolboy who's just sold his smartphone news app to Yahoo for a reported $30 million.

The money is there, just waiting for clever new moves, said 17-year-old Nick D'Aloisio, who can point to a roster of early backers for his Summly app that includes Yoko Ono and Rupert Murdoch.

"If you have a good idea, or you think there's a gap in the market, just go out and launch it because there are investors across the world right now looking for companies to invest in," he told Reuters in a telephone interview late on Monday.

The terms of the sale, four months after Summly was launched for the iPhone, have not been disclosed and D'Aloisio, who is still studying for school exams while joining Yahoo as its youngest employee, was not saying. But technology blog AllThingsD said Yahoo paid roughly $30 million.

D'Aloisio said he was the majority owner of Summly and would now invest the money from the sale, though his age imposes legal limits for now on his access to it.

"I'm happy with that and working with my parents to go through that whole process," he said.

D'Aloisio, who lives in the prosperous London suburb of Wimbledon, highlights the support of family and school, which gave him time off, but also, critically, the ideas that came with enthusiastic financial backers.
Obviously, Nick had some special connections. How else can you explain financial backing from the like's of Yoko Ono and Rupert Murdoch? But if we focus on what makes Nick exceptional we miss out on some important lessons:
First, if Nick hadn't learn to code at twelve there would be no Summly. While you may not be able to replicate Nick's contacts, you can replicate his hard work from a young age. Nick's story proves (once again) that age doesn't stop you from doing excellent work. If you have a hobby, pursue it. Start young like Nick.
Second, great ideas (plus hard work) can take you places. No one has a monopoly on great ideas. Nicks says, "If you have a good idea, or you think there's a gap in the market, just go out and launch it." Look around you. What needs do you see? What skills do you have? Put them together and go for it.
In other words, start young, work hard, and keep going. That's what we learned from Nick D'Aloisio. What about you? What's your takeaway? Share you thoughts in the comment section.
+ Share Your Thoughts +
+ Like Us on Facebook + Follow Us on Twitter +