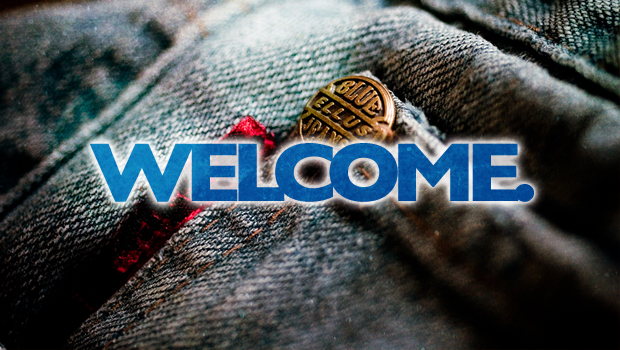 ---
Nope, you didn't come to the wrong place. TheRebelution.com has a new set of threads — and we think it looks mighty fine. Welcome to the next chapter for The Rebelution movement
This redesign is one of several steps we're taking to position this website and the message of Do Hard Things for maximum impact. The new site does a better job than ever at connecting motivated young people and empowering them to share their stories, projects, and resources with each other.
Here are five new features we're really excited about:
1. Mobile and Tablet Friendly
The new TheRebelution.com sports a completely responsive design — meaning it will look good on your phone, tablet, or any other Internet-enabled device. You can try it out for yourself, even from your computer. Just change the width of your browser window and watch the website change. Fancy!
2. More Powerful Comment Section
Every blog post now runs Disqus — the gold-standard for large websites and professional blogs. It allows for complex back-and-forth discussions, lets you "like" or "dislike" other comments, shows you other popular discussions around the site, and even ranks top commenters. Try it out below!
3. Better Content Organization
The redesign introduces several new content channels, including Projects, News, and Resources. All of the channels are divided into further sub-categories, allowing you to find the content you want as well as browse similar content. You'll also appreciate the Archives and Classic Posts pages.
4. Ten Ways to Get Involved
We think you'll love the new Get Involved page — including the "100 Hard Things" Challenge and opportunities to get published on TheRebelution.com. The new site is powered by you and is fueled by user-generated content. So don't wait! Share your story, article, news tip, or resource today.
5. Lots of Room to Grow
The new site provides us with a solid platform to build on — something we really lacked with the old model. With a site that is much easier to update and compatible with numerous tools we couldn't use before, we expect this to be only the beginning. We hope you'll join us on the journey!
P.S. As with any new site launch, you'll find bugs and broken links and various carnage. If you run across those kind of things, please be kind enough to leave a comment to let us know. Thanks so much!