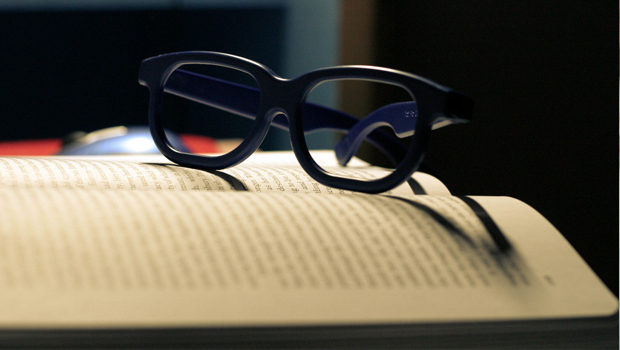 ---
Just like movies and video games, books can have a huge impact on us. Unfortunately today's literature is overflowing with shallow, dark, and often inappropriate material.
As Christians, we can choose to avoid the worst of it, but we still end up reading novels that can affect us negatively. At the very least they are unhelpful for anyone trying to uphold Godly standards.
I don't pretend that Colin Firth is necessarily an expert on this subject, but I think he accurately sums up the effect that reading can have: "When I'm reading a novel, I'm seeing the world differently during that time – not just for the hour or so in the day when I get to read. I'm actually walking around in a bit of a haze, spellbound by the book and looking at everything through a different prism."
This quote actually upset me because it is true. Books can change our viewpoint, and sadly the current material is, for the most part, guaranteed not to provide a godly outlook on life. Far from it.
Our generation of fiction is worldly, rebellious, and offers little hope or redemption. Worse than that, it often presents sin as enticing or fun. These are not the kinds of ideas we want to be filling our minds with!
And the scary thing is, as we become more and more exposed, we also become desensitized. But my point is not to bash current literature. What I mean to say is that it needs a major face-lift. And such a thing is not impossible. Just think of C.S. Lewis, who is known internationally as an author and Christian apologist.
C.S. Lewis recognized the need to tackle popular literature and win it over for Christ. He did exactly what I dream of doing: not only did he write books for Christians that challenged and convicted them, but he also wrote books that targeted non-Christians.
The Chronicles of Narnia is not a blatantly Christian series, but it clearly illustrates redemption, forgiveness and love. The Narnia series has sold over a million copies, has been translated into forty-seven different languages, and been made into multiple movies. It has become an iconic symbol in literature, and all the while, it tells the story of the Bible.
C.S. Lewis saw the world's many needs, but he could only tackle one of them. His choice to infuse light and truth into literature resulted in a long-lasting impact that is still evident today.
That is why I think that it is not enough for Christians to simply steer clear of inappropriate literature. It is time for us to start asking ourselves how we can use this area to give glory to God.
It is vital for Christian writers to target this as yet another mission field; we can follow in the footsteps of C.S. Lewis and produce counter-cultural material that will change the direction of literature. It is time to alter the focus of books from immorality and sin to novels that are light-filled, pure, and lovely in the eyes of God.
We are called to shed the healing rays God's light into every darkened place. Popular literature is one of the many channels that we can use to spread the news of Christ's love to the broken, needy people of this world. Culture shapes generations. By slowly changing the face of culture to match the face of God, we can shift the whole world's attitude.
And the sooner we get on it, the better.
---
Share Your Thoughts in the Comment Section!

There are currently __ Comment(s)
---
Photo courtesy of StephhxBby and Flickr Creative Commons.
---