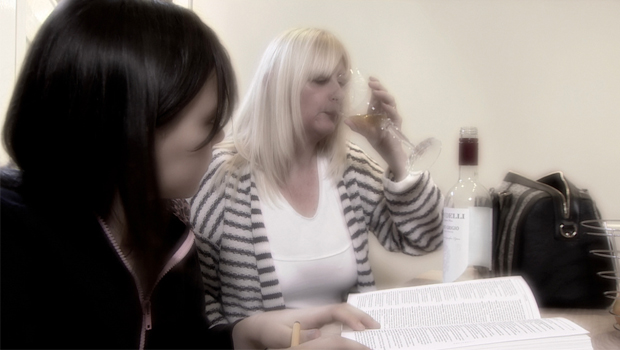 ---
I've read Do Hard Things. I found it very inspirational. Then a video popped up about a kid who can explain the fourth dimension. I've yet to watch it, as I don't understand what that would be.
Then I started browsing the other videos.
Some of them are like, Learn How To Build Robot Arms, or a kid builds a multi-million dollar industry, or some girl is shot by the Taliban. I will admit, I haven't watched any of these yet to view their content, but when I saw them, my first thought was, Well I do small things, too.
I do small things that nobody in the world sees or recognizes. I put my parents to bed when they're too drunk to do it on their own. Since I was 8, I've been my mother's in-home psychologist, listening to every word she says for hours, until 2 or 3 in the morning, regardless of school or not.
I've chosen to love and forgive my parents for the verbal and, in a few cases, physical abuse they've caused for me. But they don't know what I've done for them. No one does. It was in the secrecy of our own house that all of these events took place, and my alcoholic parents don't remember anything that happens after 5 p.m.
The point is, people seem to be praised for doing these "amazing" things, while many of us are limited to doing small things in our own homes, not unlike many others of our kind, and we are too preoccupied remaining safe from our parents, making sure they are okay at the same time, and trying to love them, regardless of the hurt they've caused us.
Those people need to be recognized, too. There's no video to post, or amazing article written by someone who is astounded at the acts these people have taken, but we rarely get credit for the things we've done, the things we've survived.
Let me tell you, being raised by alcoholics is one difficult thing to do.
---
Share Your Thoughts in the Comment Section!

There are currently __ Comment(s)
---
Photo courtesy of FixersUK and Flickr Creative Commons.
---