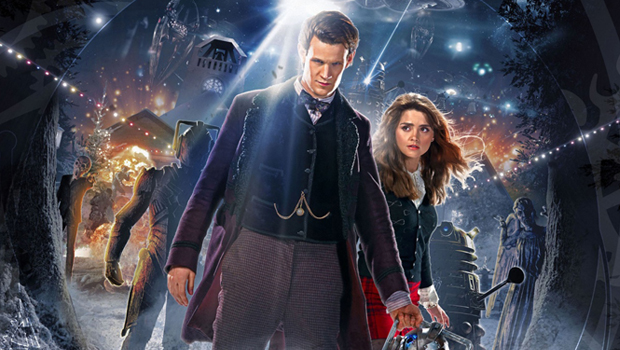 ---
It started out as a simple idea, a one-month fast from all things science fiction. But it blossomed into an incredible opportunity.
This is my story.
My Life One-Year Ago
Almost one year ago, I was a very different kind of person. Science fiction television programs and movies obsessed me. I was a self-professed Star Trek, Star Wars, and Doctor Who fanatic.
The Bible was a second or third priority and my relationship with God was taking a toll.
My parents had mentioned my obsessions several times. But my stubborn sci-fi engrossed flesh would not heed their warnings. On Wednesday, January 16th 2013, that all changed.
The Call
I was at home, alone, working on schoolwork. I was working at an algebra lesson when, suddenly, I could felt a strong sense of terror.
I realized that my priorities had shifted. I could feel that God was concerned about my life.
I fell to my knees and began to cry out to God. I prayed, hard. I realized that I was being defined by my nerdy fandoms more then my relationship with Christ.
I remembered that when I was watching the evil images on that television screen, Christ was watching them with me.
I realized that non-believers would see my life as a reflection of science fiction rather then a reflection of God's light.
I was moved to tears.
That was when God gave me a hard, Rebelutionary idea. He told me to take one month fast from all things science fiction.
I got up, removed all the Star Trek and Star Wars memorabilia from my room, stuffed them in a box, and put the box in the closet.
I got on my computer and put all my science fiction related files in a password-protected folder.
I felt released from all the things that had once ruled my life.
I sat down and wrote an email to my friends about what I was doing.
In that email I addressed all the things God had been telling me.
I outlined what God had showed me about my life.
I asked that they would hold me accountable to continue my pledge.
I even invited them to join me in my fast.
I breathed a sigh of relief. I thought the worst was over with. Boy was I mistaken!
The Fast
My family got home and I explained my fast to them. They were overjoyed. I next called Wes, my best friend. He thoroughly read my email. The next morning, he sent out an email of his own.
He said was proud to see me as "A man. A reflection of his creator."
He concluded his email by saying "I will not make a promise as yet that I will join James in his fast… An even greater influence than that of Captain James T. Kirk, Picard, The Doctor, or The Force, is the influence of a great friend. Like a rocket igniting, James has challenged me with this. James is a leader."
This email touched my deeply. It was my first inkling that this decision would cause a greater affect than I had expected.
Reactions, Good and Bad
The next day I arrived at my homeschool co-op for classes.
I received a far different reception there then I did from Wes. One friend said I was "betraying Star Trek."
This saddened me deeply.
I admire this person very much and had expected a different response. Another friend at co-op, David, respected my decision but did not want to join me.
This was only the beginning of the challenges that lay ahead.
That evening my family and I stopped by Barnes and Noble bookstore.
My fast was up for another challenge.
On the shelf in front of me I saw a toy TARDIS (a time machine from Doctor Who).
I had never seen a toy TARDIS and I had enough gift cards from Christmas to purchase it.
For a moment I wavered. Then I remembered my friends. How could I explain the purchase of a Doctor Who toy to them?
It was my accountability to them (and a good dose of supernatural strength) that enabled me to place that toy back on the shelf.
Later that month I was on a trip to the Library to pick up a video.
Shortly before my fast, I had ordered an episode of Doctor Who from an out-of-town branch.
I decided to keep this video and continue renewing it until my fast was over. It would be my reward at the end of my fast.
Once again co-op came around.
I was discussing my fast with David. Several students overheard our conversation. I was approached by two of them.
They asked me about my fast. I explained my reasons and they listened politely.
I believe I made an impact on them that day.
At lunch I was approached by another student, Ty.
He told me that he had been struggling with his interest in secular music.
He asked me my what fasting from science fiction had been like. Once again, my fast had made a larger impact.
The End of the Fast
I filled the rest of my fast with classical music and good Christian books. At the end of the month I sat down and watched that Doctor Who episode from the library.
It did not hold the same attraction for me.
God was helping me move on. I removed my files from the folder and the memorabilia from the box.
It still took several more months for me to begin to get over my obsession.
God is still helping me overcome science fiction.
I can thankfully say that I am no longer the person who watched Star Trek constantly or spent all his time researching Doctor Who. I still enjoy science fiction, but God is my priority.
Conclusion
Never be afraid to listen to God's voice and make changes.
When God gives you a rebelutionary idea, do it. Set up an accountability partner to keep you on the path. Share the decision with your friends, acquaintances, and classmates.
You never know how a simple idea may change the world.
---
Share Your Thoughts in the Comment Section!

There are currently __ Comment(s)
---