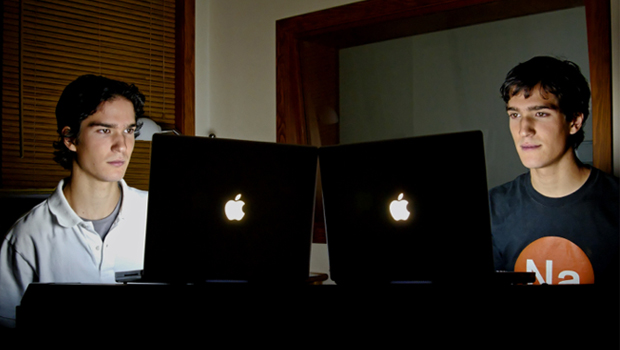 ---
When Sarah Zylstra approached us about doing a profile for The Gospel Coalition we were thrilled and honored. Not only do we highly respect the organization (Tim Keller, Don Carson, John Piper, etc.), but no one had asked to interview us in forever! This was cool.
At the time neither of us realized just how encouraging the process would be. Sarah and her editors at TGC helped us draw connections between our lives and message that we are often too busy living to see clearly. And the response from readers has been so up-lifting.
So thank you Sarah and everyone at TGC for the kind profile and for your dedication to bringing people together around the Gospel of Jesus Christ.
---
Alex and Brett Harris Are Doing Hard Things
Written by Sarah Eekhoff Zylstra
"Do hard things," Alex and Brett Harris told their fellow teenagers six years ago. Get up early. Step out of your comfort zone. Do more than what's required. Find a cause. Be faithful. Go against the crowd.
Be better than your culture expects.
The Harris twins, then 18, were leading by example. They worked through the summer to finish their (homeschool) high school at 16, then clerked with the Alabama Supreme Court. They organized a statewide grassroots political campaign. They started a blog, coined the "Rebelution" movement (the website has more than 40 million pageviews), wrote a book (which has sold 470,000 copies), and spoke at conferences.
And then they turned 20.
But they didn't slow down. The twins enrolled at Patrick Henry College, took first place in the moot court nationals, and wrote another book. They dated and married their wives, cared for and buried their mother, and chose directions for their careers. Since then God has taken Alex and Brett, now 25, in starkly different directions that illustrate the Lord's mysterious plans and purposes as he calls us to forsake all and follow him.
---
Share Your Thoughts in the Comment Section!

There are currently 4 Comment(s)
---