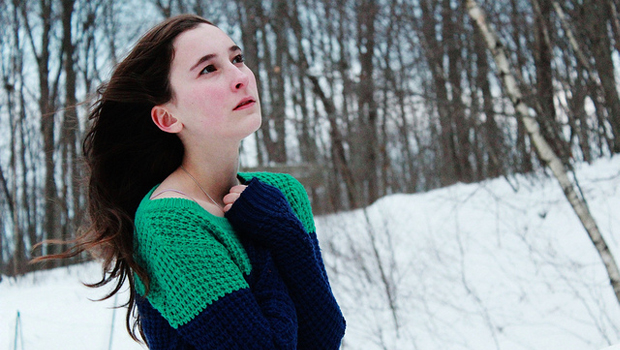 ---
It seems like the little things that normal people find easy to do are huge, daunting, horrible, excruciating, difficult tasks for us introverts.
For example, most people don't really have problems making phone calls, or saying "hi" to someone, raising their hand in class, talking louder so people can hear you, or making small talk with someone at a party.
And sometimes it hurts, yes? To muster up the courage just to talk to our brothers and sisters in Christ? To enjoy ourselves at social functions, even when the world is spinning with bright lights, and dixie cups, loud voices, cramped space, and someone says "hi" and you can't breathe? (o.k., please tell me I'm not the only one on this one …)
Now, despite what society says, introversion isn't bad in and of itself. But I know from experience that it can get in the way of doing what God calls us to do, because we're too crippled by our fear to step into the unknown and do something uncomfortable.
Feeling afraid or unworthy doesn't disqualify us from being used by God.
Remember the story of Moses? When all that came from his mouth were excuses after God had called him to something great?
And he wasn't the only one.
Remember when Peter lost faith as he was walking on water (Matthew 14:22-33)? When he denied Christ three times?
When Jesus, in His human-ness, experienced such great fear he sweat drops of blood, He said, "Abba, Father, all things are possible for you. Remove this cup from me. Yet not what I will, but what you will" (Mark 14:36) — because He knew what was coming.
When we obey God despite our weaknesses, He gets the glory.
There are times when God nudges me to do something, or to talk to someone, and it is completely outside of my comfort zone. There have been times that I obeyed … and times I have not. And I greatly regret those times.
I would say some sort of excuse, "I'm just not an outgoing person", "I'm too tired", "I really don't need to", "It doesn't matter". And then later, I'd wish I did talk to that girl who needed a friend, or make conversation with my other classmates, or reach out to that person who needed to hear the Gospel.
Just when everything is falling apart, and I'm afraid, when I have to climb mountains, and make phone calls, and take big leaps and do the things I'm scared to death to do … He stills the storm in my heart.
Despite our pains, our weaknesses, our fears, we number the stars and see that God has His hand in everything, He has everything planned out. He's in control.
Sometimes we just need to pray for 20 seconds of insane courage, and God can show His strength and love through us.
And that doesn't mean that there will never be awkward situations that ensue, or difficult people to deal with, or embarrassing moments. We (and I especially) should remember that those are normal parts of life, and it's okay.
He's here, with us, holding our hand through it all, telling us, like He has throughout the ages,
"Fear not."
---
Share Your Thoughts in the Comment Section!

There are currently 7 Comment(s)
---
Photo courtesy of MartinaK and Flickr Creative Commons.
---