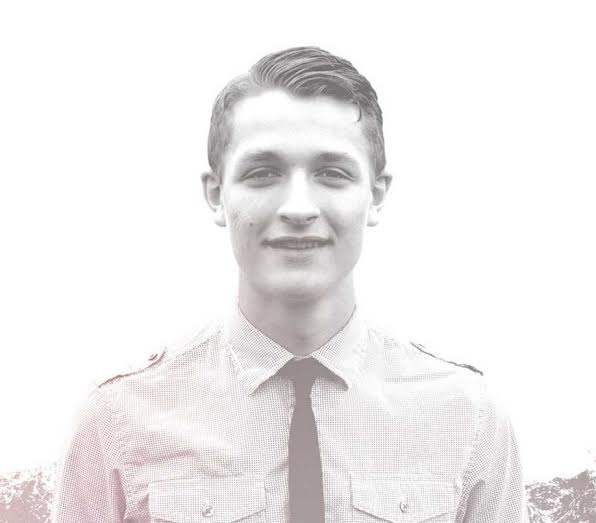 ---
Thinking It Out
My story begins a few years ago as a sophomore in high school.
Things were going along fine and dandy. Between family, church, school, friends, activities and basketball I was plenty busy. I was living the classic, Christian high-schooler life, but gradually a thought within me began to grow, and it became harder and harder to ignore.
I began to think about the fact that the majority of my busy life was being spent on things that weren't making any difference.
I was doing a lot but making very little progress in actually helping the world in any way. Most of my time was consumed with solving the irrelevant, made-up problems presented in my school books, and a large part of the rest of my time was spent practicing how to win a game of throwing a ball threw a hoop.
The more I thought about it, the more ridiculous it seemed. Don't get me wrong, school and basketball can be good things and they have certainly helped me in a lot of ways, but my thoughts about doing something more meaningful began to blossom into a serious desire.
Working It Out
I've always loved singing and recording music, and I would often think about how neat it would be to spend each day putting my time into producing music, rather than doing schoolwork.
As a junior in high school my desire continued to grow and I finally made up my mind to do something hard, graduate a year early.
The idea may have been too intimidating to even try but my best friend had just graduated his junior year and proved to me that it was possible.
By graduating early my dream of working on music instead of school and basketball could become a reality.
With that as my motivation, I began working diligently with determination unlike I had ever known. I worked all the way up to the last few days before the graduation ceremony and turned in my last tests and papers with little time to spare. It was an exciting and gratifying experience!
By keeping my end goal in mind, I was able to push myself beyond my comfort zone and I experienced more success and maturing that year than I ever would have.
Living It Out
Graduation passed, and it was finally time to reap the rewards of my work and live out my desire.
My goal was a bit ambitious: produce an album on my own that would be professional in quality. I wanted to create conservative, Christian music that was modern, and enjoyable for young people.
I saw and personally experienced a big need for music that young, Christian conservatives could listen to and be encouraged. The idea of helping meet this need truly did and still does excite me.
I began experimenting and learning online, and the more I learned, the more I realized how difficult it would be to create quality music. When I started, I knew nothing.
The task was daunting but I was determined.
Over the course of the next year, with the help of my dad and a few others, I studied, experimented, wrote music, had a Kickstarter campaign to raise money for equipment, built a studio, purchased equipment and software, recorded, mixed, mastered, and produced a whole album.
It was an incredible experience! I developed a lot of musical ability and technical skills, and learned valuable, lifelong lessons. As God provided time after time, He made it clear to me that this was really His will.
It was truly exciting and humbling as I began seeing that God was doing His work through me.
Sticking It Out
The messy middle was truly messy, but graduating early really helped develop the ability I needed to set high goals and stick it out to the end.
I learned my most valuable lessons during the most difficult, undesirable and uncomfortable time – the fundraiser.
It did not go over nearly as well as I had hoped. I worked hard and stepped out of my comfort zone to run the campaign and at the end of it all, I didn't even make the minimum amount I needed to keep the money that had been pledged.
It was truly disappointing, but what was even more disappointing is that many people I thought would be excited about helping me didn't even pledge a single dollar.
This was a painful experience but it taught me some valuable lessons and really helped to humble and mature me. The failed fundraiser could've easily seemed like a closed door.
Without making the minimum donation amount, all the money that was pledged would go straight back to the donors. We decided to request to those that had pledged money to donate independently in spite of the campaign failing to meet the minimum goal, and fortunately, enough funds cam in to get the things we really needed. What a blessing!
Finishing It Out
The album has now been done for a few months and with a lot of hard work and the help of a few others, the quality was professional enough to make it to Spotify. This is a dream come true for me.
I hope this story challenges young people to dream big and start working hard to turn the dream God has given them into a reality. It's the most wonderful and rewarding life you can live.
Just remember the most important lesson I've learned – the greatest thing I can possibly do, is spend quality time with God every day. It's the greatest privilege any human being can have, and it's the greatest thing any of us will ever accomplish on a daily basis.
---
Check out Daniel's new album, Surrender, on iTunes.
---
Share Your Thoughts in the Comment Section!

There are currently __ Comment(s)
---
Photo courtesy of Daniel Myers.
---