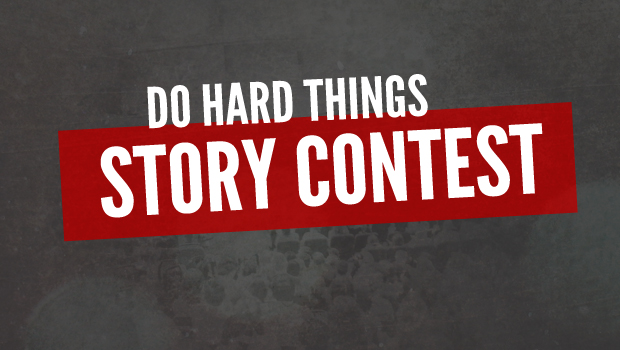 ---
After reading so many great entries for the Do Hard Things Story Contest, we've decided to highlight a story on TheRebelution every week for the rest of the year. Each story emphasizes how Do Hard Things has impacted these rebelutionaries. Today, meet Brooklyn!
---
The moment I started reading Do Hard Things, I knew it was going to change me for good.
I was 14, a major procrastinator, and someone that fell under the category of a lazy teen. Part of me knew that God was calling me to a life different than most teens, but I lacked the motivation to do these different things.
I didn't know where to begin. That's when I decided to invest in Do Hard Things.
As I was reading, the book slowly began to warp my mindset. The girl who once avoided hard things at all costs began embracing these hard things and taking them on.
Suddenly I was tackling difficult Algebra tests, doubling up on history, and writing papers with everything I had. It wasn't fighting off disease, standing against abortion rights, or passing out Bibles to an unknown tribe.
To most people, it was nothing huge. However, I felt the difference. I was looking at my life like I never had before.
I actually became excited that I was chosen to complete hard tasks and give God the glory.
Immediately, I began to seek out difficult things that I could do to bring Christ glory and use the talents He's given me.
I started a blog with a small following. I write what I feel God is laying on my heart, and I share it with the world. I believe that God is going to use my writing to impact His kingdom in extraordinary ways.
I'm now looking at taking an honors writing course to earn extra credits for college.
A year ago, I wouldn't have given honors programs a second thought. They required too much. Now, they require hard things that I know will be worth completing.
I began to volunteer at my local pregnancy crisis center. The work that I do there allows me to support an organization that stands up for the rights of God's beautiful children. God freed up my Tuesdays and blessed me with 4 awesome ladies to help me in the work I do.
He gave me the strength and motivation to get up and do something with the passions He has given me.
Do Hard Things has pushed me to recognize my faults. I have a long history of being snarky, independent, and sarcastic. I knew that I wasn't representing Christ the way I should have been, but I felt that changing it would be practically impossible.
It seemed like God, my parents, and my peers were asking me to completely scratch my personality and adopt a brand new one. I didn't like the idea of it.
God convicted me of my sinful behavior. With a lot of prayer and encouragement, I pushed through a hard season of life filled with moments of confusion and hurt.
God worked through me and now I am a completely different person that seeks to honor God in any way that I can.
Overall, my entire perspective on teenage life has changed dramatically.
I believed that I needed to blow past the teenage years, and then start doing crazy, important stuff after graduation. Now I know that what I believed was entirely false.
These teenage years are a gift that God has given me. They are my training ground. I can do so much with these next few years of my life.
Do Hard Things has radically changed me. I know that for the rest of my life, I will see hard things as an opportunity to bring God glory.
I could see God working strictly through this book, and I praise Him for blessing us teenagers with something as encouraging and eye-opening as Do Hard Things.
---
Share Your Thoughts in the Comment Section!

There are currently __ Comment(s)
---