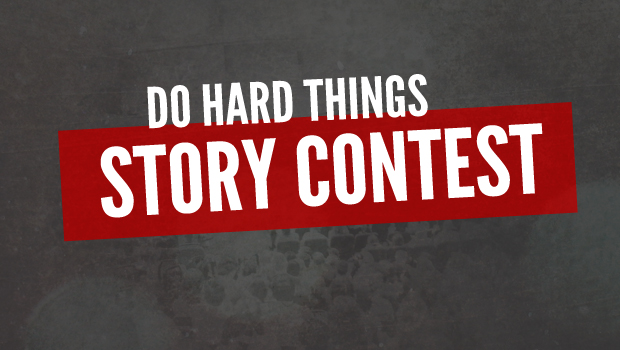 ---
After reading so many great entries for the Do Hard Things Story Contest, we've decided to highlight a story on TheRebelution every week for the year. Each story emphasizes how Do Hard Things has impacted these rebelutionaries. Today is our last story. Meet Aviel from New Zealand!
---
Ever since I was eight years old, I had one thing that I pledged to myself never to become. I would never be a typical teenager.
I hated the rebellion, selfishness, and foolishness that I saw in the older teenagers around me. I wanted to look up to them as examples of what I should one day become, and they disappointed me.
All I saw in them was worldliness.
At the age of twelve, I was beginning to see just how hard it was not to be a "teenager" when all my friends and the world around me encouraged me to live up (or rather, down!) to low expectations.
It was very tempting to just give in to what our culture would consider normal, and not make an effort to do anything I didn't have to do.
Several times I didn't do something whole-heartedly and was surprised when even my parents considered it completely normal.
I was only twelve, and yet I felt as though I was already expected to meet the world's low standards. I was dead set against it and was continually trying, but failing, to defy the low expectations all around me.
I felt like I was all alone fighting low standards.
Then, the dreaded day of my birthday arrived and I turned thirteen.
I was shocked when people automatically labeled me as a "teenager" the moment they heard my age. People would immediately expect me to behave, talk and look a certain way.
I was frustrated. It seemed as though I was the only teenager in the world trying to exceed low expectations, to work hard at my studies dress modestly and behave maturely.
It was hard. I didn't have many friends at all.
I wasn't popular because I wasn't like other teenagers.
It was then that I was at the point of giving up on making an effort to stand out.
Then, one of my few friends, an eighteen year old girl, recommended the book, Do Hard Things to me. She sent me the link to The Rebelution.
I was in a hurry at the time, so I forwarded it to my mother to ask her if I could get the book. I completely forgot about it, but after a couple of weeks, my mother said that the library got the book I sent her – Do Hard Things.
I had no idea what she was talking about, but apparently she had put in a suggestion that our local library should get it.
My life transformed the day I walked out of the library, a copy of the book Do Hard Things under my arm, and read the first chapter.
I couldn't believe that there were millions of other teenagers out there doing exactly what I was so desperately trying to do!
I immediately went on to the computer and joined The Rebelution.
I didn't change immediately in very great ways, but I started – one step at a time.
First, I started with reading my Bible and praying every day.
I had been very inconsistent with it, and sometimes a busy week or two would go by without me having touched my Bible. I knew that I needed to change that.
I needed God in order to one day become a great and godly teenager – to set an example to all the believers.
Secondly, I started working harder at my schoolwork.
I had been consistently getting sick for the previous six months, so I hadn't managed to do as much as I would have liked to. After starting to read the book, I began making an effort to work hard at it and do my very best.
Thirdly, I worked on being more respectful and obedient to my parents.
One of the most common attitudes about teenagers that I wanted to defy was rebellion. It was very hard. It may have been the hardest thing that I had to change so far.
I was very tempted on many occasions to rebel against my parents' authority. A few times I did, but later regretted it.
I wanted with all my being to fight against low expectations and against the world's view of teenagers. God has really been helping me in this area, even though it is hard.
I love the way Do Hard Things encourages those who do small, hard things to keep at it because God sees and notices these little efforts, even if your friends and family don't.
There are other ways that I am working on doing small, hard things. Even if they haven't affected anyone else much, they have affected my life greatly.
I want to later do big hard things that will prove to our culture exactly what teenagers can do if the world wouldn't have such low expectations of them!
I have not done very great things, and I am far from the perfect teenager, but I am constantly relying on God to help me swim against the current and rebel against low expectations.
It is hard but so worth it!
---
Share Your Thoughts in the Comment Section!

There are currently __ Comment(s)
---