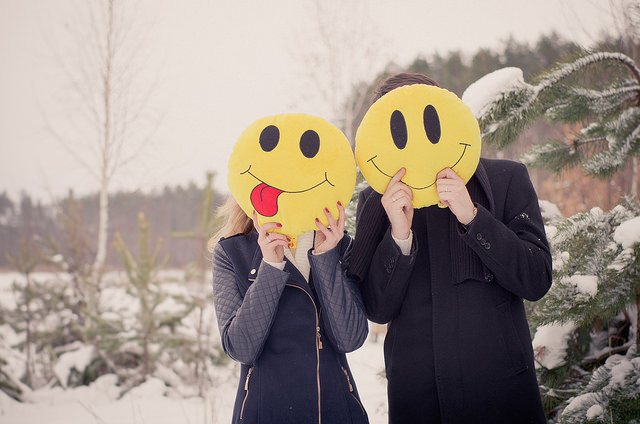 Friendship is a powerful thing that we too often take for granted.
I know from experience that friends can be a huge influence in your life for good or for bad. They can spur you on for Christ or drag you down to sin. They can offer you encouragement or end up betraying you. They can bring you excitement or bring you devastation.
Friends are important – and we need to choose them wisely.
But one thing we often miss when choosing our friends is the advantages of having solid, healthy friendships with members of the opposite gender.
Most of us have our own same-gender friends we relate to so naturally, but all too many of us are missing the other half of friendship that God has in store for us.
From the beginning, God designed the male-female relationship with the potential to be the deepest relationship between two people. We were designed to balance each other's strengths and weaknesses, all the while having enough in common to relate with one another perfectly. We were designed to help each other and to be there for each other, in ways others could not.
But in today's culture, this type of relationship has really been under constant attack. Teens are encouraged to couple-up at lightning speed; now high school, and even middle school, are romanticized beyond belief! Culture tells us that this is how things are supposed to be.
It says, "Forget friendship when you can have romance!"
But what I've found is that being "just friends" with members of the opposite gender is actually much more fulfilling and meaningful then most people would think.
This is something God's been teaching me more and more over these past 12 months – and today, I'd like to share with you some of the really eye-opening things I've been learning from it.
You see, a little more than a year ago, I met someone (a member of the opposite gender) who I've since been privileged to get to know very well. But since neither of us believed in high school dating, we decided to simply remain close friends and help encourage each other in our own spiritual walks with the Lord.
It wasn't the conventional way of going about relationships, but we felt it would be the best thing for us.
And what we found was something unbelievable: non-romantic friendships with the opposite gender can actually be some of the most fulfilling, refreshing, and long-lasting friendships you'll ever have.
You see, during this year of our friendship, we've both been through quite a few good and bad times, and through it all, we were always able to be there for each other, encourage each other, listen to each other, and help each other when it was most needed.
And yet at the same time, because we weren't romantically involved, we didn't have to deal with all the many potential problems that come with modern-day romantic relationships. We were true friends and a genuine brother and sister in Christ. Even now, more than a year later, we're still great friends, helping and encouraging each other in life's circumstances.
And I have to say, it's the best friendship I've ever had!
So, here's what I learned during this past year: don't be so quick to rush into a romantic relationship.
Oftentimes you can experience some of the best relationships you'll ever have in simple, God-honoring, close friendship.
This is especially true for high school and middle school. Don't add the drama of a fast-paced romantic relationship when in doing so, you're missing out on one of the greatest gifts God's given to mankind: close friendship.
This is my challenge for you today: stop worrying about romance and making sure you have that perfect boyfriend or girlfriend. Stop searching desperately to find "the one" in every person you meet. Stop jumping from one short-term romance to the next.
Instead, start turning your focus to God, and take a step back from it all.
I challenge you to invest in long-lasting friendships with the kinds of people who will encourage you in your relationship with Jesus, and stick with you in tough times.
Invest in friendships with both genders, so you can more fully grow in the single most important and impactful relationship of your life: the one with Jesus Christ.
---
Photo courtesy of Wyatt Fisher and Flickr Creative Commons.
---