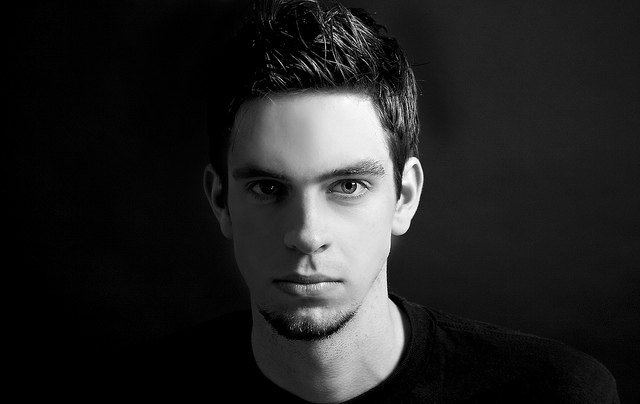 Editor's Note: This article is longer than most that we usually publish on TheRebelution. Yet Kristin's piece is unusual – she tells her deeply personal and difficult story of physical suffering and requested we publish it as one post. I encourage you to spend the extra time to read this incredible testimony. — Jaquelle (Editor-in-Chief)
Do Hard Things: A Teenage Rebellion Against Low Expectations.
So reads the title of the book, the start of a rebelution. It's challenging. It's exciting. It's world-changing.
But for some of us, it's not reality. For some of us, doing hard things doesn't always mean rebelling against low expectations but rather merely meeting them.
Now before you stop reading, let me explain.
I agree that we are all called to do hard things. However, for some of us, those hard things are not necessarily big things.
In fact, they might be ordinary, mundane, supposedly "normal" things, but they're hard for us.
Now the "us" I'm referring to is not the typical, everyday teenager or young person, but the one navigating physical affliction and suffering whether it be cancer, Lyme's disease, juvenile arthritis, autoimmune disease, or any other chronic illness.
Can you relate?
My Story: Mono, Misdiagnosis, and a Systemic Autoimmune Disease
This is my story. My teenage years started with a bang.
In 2009, right before I turned thirteen, I experienced the onset of what was originally diagnosed as JIA (juvenile idiopathic arthritis), but after a rough bout with mono and three years of worsening symptoms, it has now progressed to an undiagnosed type of systemic autoimmune disease.
Within this time frame, I heard Alex and Brett Harris speak at a homeschool youth conference, read their books, and was challenged by the message of Do Hard Things.
However, due to the chronic and debilitating nature of my physical condition, I quickly felt like I was not living up to the message since I couldn't do anything big, noteworthy, or expectation-defying in my teen years. But after much time and immersion in the Word and many hours running to the foot of the cross, I realized that even though my "hard" things would be "normal" things for most, they still qualified as hard things because they were hard for me.
Now you might be thinking, "What exactly is she talking about?"
So let me give you a few examples.
Some days my "hard" might be merely getting up in the morning, getting ready for the day, not taking a nap (or maybe two) in the middle of the day, making dinner for my family, leaving the house for an errand or appointment, generating enough mental focus to do school, or going outside for some physical exercise.
These things may not defy culture or be amazing and world-changing, but they are still hard for me and are things that I strive under Christ's strength to do.
And this, in essence, is the true message of Do Hard Things: tackle things that are hard for us individually, not hard for someone else.
Words of Wisdom From One Suffering Young Person to Another
So if you're like I was and struggling with discouragement surrounding the rebelling against low expectations concept, I have a few words of wisdom to share—from one physically challenged young person to another—about lessons I've learned along my Do Hard Things journey.
1. Don't compare yourself with others.
This is the most important piece of wisdom I can pass on to you, and is one you've probably heard a gazillion times before. However, we always need reminders in this area because comparison is too easy to fall into.
The truth of the matter is that though your life may not be "normal" according to the world's standard, it's what's normal for you right now, in this season.
And God is calling you to be faithful and do hard, good things right now, right where you are. And if those hard, good things are "expected" and "normal" for others your age, don't be discouraged!
They are still hard for you, and that's all that counts!
The whole concept of "normal" comes from the world, which is trying to mold us into perfect look-a-likes with no variables or differences. They bombard us with messages about how we should look, act, what we should be interested in, what we should do with our life, how to become successful, what successful really means and looks like, what we should have, when we should have it, where we should be at each stage of life, and the list goes on.
We're introduced to the concept of comparison at a very young age. From age five till the end of formal education, we're given a standardized number, letter, or grade affixed to all that we do, and based upon these we either pass or fail.
Or maybe we're graded on the curve, and thus experience even more heavily the weight of comparison.
Then, moving into the adult world, we're categorized according to income bracket, hours we work, number of products we produce, type of job we have, etc.
Can't you see how our whole culture, economy, society, and world at large is based completely on comparison and how one lines up in relation to others?
At each stage of our lives, we operate around a set standard: those who meet it are labeled as "normal"; those who exceed it are "amazing", "super talented", or "remarkable"; and those who don't…well, they're kind of overlooked, ignored, and forgotten about.
This is the world we live in, the environment we're raised in, and consequently the mindset we have. No one can escape it—whether you're homeschooled, Christian schooled, public schooled, raised in a Christian home or not, been churched throughout your life or not, attend college or not, become a stay-at-home parent or join the workforce, work at home or in a skyscraper.
No one can escape or avoid the effect of comparison. Therefore, when we approach a message like Do Hard Things, we enter already reaching and searching for the measuring stick. Add in physical affliction and pre-established feelings of "abnormality," and you have a recipe for discouragement, despair, and depression.
But this isn't how God intended things to be!
God created each one of us unique and individual with different callings and plans for our lives; therefore, we shouldn't be surprised if our life looks different than someone else's.
In the Bible, God never uses the word "normal" when referring to us, His children. Instead, He uses descriptions like "chosen," "prized possession," "special," "hand-fashioned," "fearfully and wonderfully made," "unique," "bought with a price," "treasured," "beautiful," and "precious."
So guess what? According to God, no one is "normal!"
He doesn't line us up next to Paul, the writer of most of the New Testament, or David, the man after God's heart, to see if we make the grade. Nor does God compare us with our fellow Christian peers to determine our worth.
No! Rather, He tells us that our worth and value is found in Christ and that we are ALL dearly beloved children of the King of Kings.
So as princes and princesses of God's kingdom, which is not built on comparison, let us not live our lives governed and dictated by the corrupted world's concept of "normal."
2. Don't give up your dreams.
The wisest man in history wrote, "For everything there is a season, and a time for every matter under heaven" (Eccl. 3:1).
Life is full of various seasons; some of them may be good while others are comparably miserable. So when you're caught in the middle of a seemingly endless period of misery, remember that it's just a season and that God has better ones around the corner.
That corner may be far away or near, but trust God that He knows where it is and will bring you safely around it.
Since life is full of seasons and your particularly difficult season is just one out of many, don't close your ear and heart to projects God is calling you to. Whether they are long held dreams, recent stirrings of your heart or things you've put on the back burner for a while, don't give up on them!
They are things God has put on your heart for a reason.
So when you're feeling desperate and entering the slough of despond, remember the words from Ecclesiastes that there is a season for everything and don't give up on your dreams. For who are we to question the God-given wisdom of Solomon?
3. Plug into the Power Source.
Our culture bombards us with messages like "follow your heart" or "find your inner strength" that tell us we are self-sufficient.
Even the church tends to promote a message of "you can do big and great things for God."
However, the truth is that none of us have strength on our own and we can only do significant things for God through the power of God. This is especially evident in times of physical hardship.
As the Apostle Paul testified: "My grace is sufficient for you, for my power is made perfect in weakness" (2 Cor. 12:9) and "When I am weak, then I am strong" (2 Cor. 12:10).
So as we come to grips with the pitiful weakness of our own strength, we must plug into the power source: God.
It is God's grace that is sufficient for us, and it is His power that is made perfect in our weakness. This also implies that when we are strong—or at least think we are—God's power cannot become perfect within us because our pride is in the way.
When we think we're something great and have all the energy and ambition to do something big for God on our own, we are not giving God room to work and fill us with His power, and will, therefore, only have a fraction of the strength we could have if we just acknowledged our weakness.
So this applies to everyone, not just those struggling with physical challenges. We must all bow our knees, humble ourselves by accepting our weakness, and fully rely upon the One from whom all power flows.
Just like a lamp cannot light a room unless it is plugged into an outlet, so also we cannot become strong unless we plug into our Power Source.
4. Look for the blessings God has for you.
Yes, you read that correctly. God has numerous blessings for you within this season–did you know that?
Often, in the hardships and struggles of everyday life, we forget or overlook the blessings God brings into our lives. And during a season of physical suffering, a few of the blessings the Lord has for us include:
Maturity beyond our years. We are forced to grow up and mature faster than our peers, because we're dealing with adult issues.
Greater awareness of our weakness and God's strength. Those of us who live with physical affliction experience the blessing—yes, it really is a blessing!—of realizing our pathetic, broken, and powerless weakness at an early age. Each and every person who lives and breathes on planet earth is in a perpetual state of physical weakness. However, many aren't ready to acknowledge this humbling fact, and this is especially true of young people since they're mostly strong, at their physical peak, and feel self-sufficient. But because these things don't necessarily apply to us, we are more willing to acknowledge our weakness before God and thus experience God's power in a real and tangible way.
A heightened anticipation for eternity. When our lives are stricken with physical affliction and we feel more personally the imperfections of our sinful world, it makes us more aware of the temporariness and brokenness of this life and long more deeply for the perfection of heaven and glory of the Lord's presence. So we eagerly await the Lord's return or when He shall call us home—for the day when there will be no more pain, no more tears, no more sorrow, and when we will see our Savior face to face. Maranatha! Come quickly Lord Jesus!
A closer relationship with God. As the prophet Elijah could testify, God doesn't often speak through strong winds, earthquakes, or fire, but rather in a still, small voice (1 Kings 19:11-13). We often miss this small voice when we're bustling about the business of life; however, in a place of physical weakness we are forced to slow our schedule down, and in that stillness, when the Lord speaks we can listen and sit at His feet. And that stillness and time spent with the Lord forges a strong, close, and solid relationship with the Giver of all things. This is the best blessing we can receive from our trials and times of physical infirmity. For an intimate relationship with the God of the universe is one of the only things that will last into eternity and something that will pay incalculable dividends throughout our entire life. Plus, a close relationship with us is what God desires most. And, I would even say, is one of the main reasons God allows difficult things to come into our lives that they may draw us closer to Himself. So I challenge you…on those days when all seems to be falling apart and the world is a hopeless place, cling to the One who holds all things—including you—in the palm of His hand and draw ever closer to Him who out of His unfathomable love, gave His life for you.
If you have not yet experienced these blessings, I hope and pray that you will look more closely for them and that God will bring them into your life.
For our God is a God who loves to make beauty out of ashes, give strength to the weak, be close to the brokenhearted, and have an intimate relationship with all who will make time for Him.
So when you're feeling down or having a particularly hard day, look for the blessings of God in the midst of the storm, sit at His feet, and simply be still and know that He is God (Ps. 46:10).
I Don't Know the End of My Story
Now you probably want to know the end of my story, but guess what…I don't even know it!
But I do know that God is currently writing an amazing story in which His all-sufficient grace, power, and love is starring and I—with my limited strength and power—am staying in the background in complete awe at what He is doing despite my all-consuming weakness.
How that currently looks is that He's led me to start a devotional blog for believers of all ages and seasons of life, serving in my church's youth and worship ministries, and privately teach nine music students a week.
All this is only accomplished by looking to Christ daily for His power that is made perfect in my weakness.
So there's my story to date. And I know that God is orchestrating a similar plot in your life even if you don't realize it yet, because stories showcasing His grace and perfected power are His favorite kind to write.
Therefore, keep an eye out for God's fingerprints, be open to all that He calls you to, and be amazed as you watch Him strengthen and empower you with what you need at the exact moment you need it.
I pray that you will powerfully experience the God of Isaiah who "gives power to the faint, and to him who has no might he increases strength" (Is. 40:29).
For "even youths shall faint and be weary, and young men shall fall exhausted; but they who wait for the LORD shall renew their strength; they shall mount up with wings like eagles; they shall run and not be weary; they shall walk and not faint" (Is. 40:30-31).
---
Photo courtesy of Vanes Hud and Flickr Creative Commons.
---