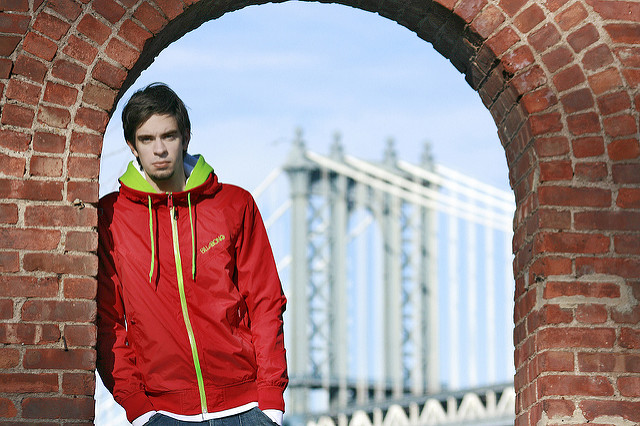 ---
The hardest thing I've ever done probably isn't what you expect.
In fact, it wasn't doing anything. And it was not doing something that was so hard.
The question I had to answer was: how do you respond when you can't do the things you think God has called you to do?
Stopped by Tendinitis
Earlier this spring, I developed tendinitis in both my arms from doing two things I loved – playing the piano and writing.
At first, I thought that if I merely stopped those activities, in a week or so, all would be well and I could resume everything as normal.
That didn't happen.
Instead, it went on and on for months, the pain in my arms keeping me from doing those things I loved and felt called by God to do.
I didn't understand. I was trying to do hard things for God. Why was I being stopped? Why didn't He take it away?
I prayed a lot. I cried a lot.
In fact, I still do.
Because, even as I write this, I struggle with these limitations. They're better, due to months of physical therapy, and I can do more, but I haven't been able to "resume everything as normal."
And I still don't always understand. Not only why God allowed it, but why He allows certain trials in the lives of His sons and daughters.
I don't pretend to have all the answers. I might not even be the best person to write this article.
All I know is what I've learned from this struggle.
That no matter what you feel called to do, your greatest calling is to pursue Jesus.
Going through this forced me to draw closer to Jesus. I learned more about God's love and faithfulness. I felt His presence, knew He understood my pain—both physical and emotional—and even though He wasn't removing it immediately, He knew.
He cared. Not once did He let me down or leave me alone.
It might sound crazy, but even though these months have been difficult, I wouldn't trade them for months where all was perfect and sunny.
The Hard Thing of Finding Joy in Pain
I had to make a choice to reach out to Him, and find joy every day in everything. That's what was so hard. You see, I had an idea in my mind of what my hard things were "supposed" to look like.
I never thought that not doing something could be so very, very difficult.
The hard thing God called me to do these past months wasn't writing a book, or putting on a concert to raise money for a cause, or even learning how to do small hard things cheerfully. It was to stop doing so much for Him, and learn how to simply be with Him.
And I believe during this time, He was preparing me to do bigger, harder things that I might not have been able to do if I hadn't learned this.
So, my advice to you is, in the midst of doing big things for God, stop and choose to draw closer to Him. It might not seem difficult, or impressive to others, but it is the most worthwhile hard thing you could ever do.
All the big things we do mean nothing if we aren't engaged in a passionate pursuit of the One we're doing them for.
Even though during that time I wasn't able to do the things I loved, I still had the One I loved.
"Because your love is better than life, my lips will glorify you. I will praise you as long as I live, and in your name I will lift up my hands." – Psalm 63:3-4
Share Your Thoughts in the Comment Section!

There are currently __ Comment(s)
---
Photo courtesy of Vanes Hud and Flickr Creative Commons.
---