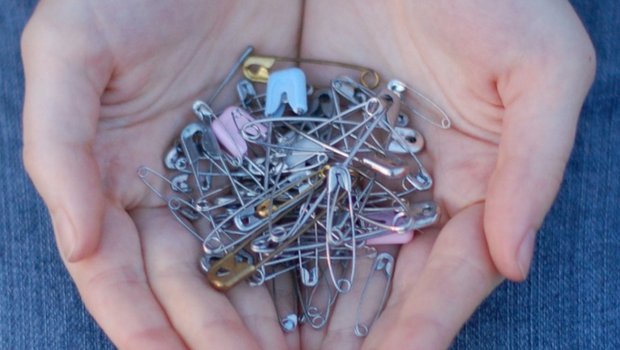 ---
Back in January 2017, I read an article by Marvin Olasky in WORLD Magazine entitled, "Incapable of Shame?" It contrasted the Holocaust and abortion.
The article really touched my heart as it relayed a story of a man who, upon arriving at a concentration camp, said goodbye to his children. He asked a nearby guard if his children would be okay. The guard reassured him that the children would be taken care of in family camps. After he was released from the concentration camp, he found out he had been lied to. His children had been taken to gas chambers. He mourned the fact that he couldn't even remember what they looked like, and that he didn't even have a picture of them!
The article talked about abortion and that we do have pictures… we know exactly what these precious babies look like before and after abortion. Mr. Olasky pointed out that although Hitler killed 6 million Jews, America has killed nearly 10 times that number!
I was shocked.
As I tried to visualize the grave truth of the nearly 60,000,000 babies who have been killed since abortion was legalized in the United States on January 22, 1973, I didn't know where to begin. I couldn't even come close to picturing such a massive, devastating number of deaths. Yet, I couldn't close my eyes and turn away. I realized the need for me (and our country) to see a tangible representation of the lives lost due to this silent holocaust.
How should I go about this?
God brought to my mind an impressive Children's Holocaust Memorial I had seen several years ago in Whitwell, Tennessee. This Memorial is made up of paper clips with each paper clip representing a person who was killed in the Holocaust. These paper clips were stored in an old railroad car that was used to transport victims to concentration camps. I remember seeing how many paper clips there were and what an impact it had on me. Otherwise, I could not have visualized how many people had been killed.
This gave me an idea…
After much prayer and seeking counsel from people I respected, I started a 9-month project called "oPIN your eyes" to raise national awareness of what our country has lost through legalized abortion. From March 9th through Dec 9th, I am collecting diaper and safety pins, any size, any color, to represent the lives lost. 1 pin equals 100 lives; therefore, I need 600,000 pins! After the collection is over on Dec 9th, I hope to create a public display (such as a GIANT baby bottle filled with these pins) where people can come and see this collection. I pray that God will use this to open our eyes to the grave reality of what our country has lost through legalized abortion.
Will you help me?
Please spread the word about my project whether it's through word of mouth or using my social media links found on my website: www.opinyoureyes.com. Because this is a national awareness project, I need help to spread the word to all the 50 states. And of course, I need people to send in pins. Details about sending in pins are on my website. I have received over 200,000 pins so far, but I still need more. Since there is a limited time on this project, I need all the help I can get!
---
Share Your Thoughts in the Comment Section!
---