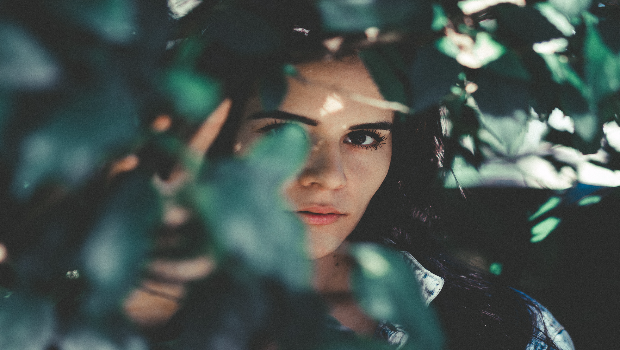 A hurricane of harsh words flung from my lips one morning.
Another bout with sin. Another let down.
In the aftermath, guilty frustration rushed through my veins; my heart felt tired and heavy.
One glimpse at my reflection in the mirror and my face crumples into a cry.
Broken, weak, and flawed, I stand there asking.
In the multitude of my mistakes, can fragments of beauty be found after all?
As I hugged my mom and asked forgiveness for the disrespectful words I spewed that day, She helped me to realize something.
The enemy wanted me to feel trapped and terrible about how I acted – to make me believe I was more broken than the next person. She refuted that lie and told me I wasn't worse than anyone else (Romans 3:23).
She also shared the truth that there are always fresh starts in Christ.
When You're Defeated and Struggling
Perfectionism has infected my life for years. It is a tyrannical plague, whispering day in and day out:
"Be perfect and don't slip."
Most perfectionists resonate with the dizzy death spiral of trying, then failing, to achieve impossible standards.
Expecting mistakes to come isn't what brings discouragement. It's only when flaws set in motion one after the other that we become exhausted, defeated, and stuck.
Satan comes to condemn us. Weighing the atmosphere of our soul with gloom, he mocks, "Just look how terrible you are."
We're left singed by this fiery dart, wondering:
Why does failure drain me so dry of hope? What should I do when I've disappointed those around me, when sin grips both hands with steel chains?
Every human being has undoubtedly wrestled with these feelings.
Recently, I was blessed by the transparent honesty of Katie Davis Majors as she shares about brokenness in her latest book, Daring to Hope:
"…I realize more and more how conditioned I have been to be ashamed of my weakness. Somehow it is okay to attend to the brokenness in the lives of others, but to admit brokenness in our own homes, even in our own hearts? We have been told that this is downright embarrassing. What we know to be true, though, as we dig into scripture, is that God is not ashamed of our weakness….This place we are trained to run from—vulnerability—it is so precious and beautiful to Him…And my need for Jesus is beautiful to Him; it is what He wants."
The Unlikely Secret
"God doesn't need your strength; He has more than enough of His own.He asks for your weakness."
-Charles Spurgeon
Contrary to the lofty goals dreamed up in a perfectionist's brain, failing isn't the worst thing—genuine failure happens whenever we neglect to seek God's forgiveness, giving Him our every weakness those times we do fall short.
I realize this is overwhelming. It isn't easy to wear defeat when we struggle so hard to do things the right way. It's frustrating when that time and energy is seemingly wasted—again and again.
That brings us to a question: why is it necessary for perfectionists to own their inadequacy?
It is crucial and necessary to admit our inadequacy if our flaws are to be properly handled because when a person can do nothing but cry to Jesus for help, it proves the very best place—a place where fresh healing can splash over the joy-deprived ground of our souls, restoring all the weariness with His strength.
When we realize this secret, we'll be free.
"My flesh and my heart fail; But God is the strength of my heart and my portion forever." -Psalm 73:26
Hope for Future Flaws
 In short, if you're a perfectionist, please learn from my mistakes. I've struggled with it for so many years and don't want either of us to stay there. That is my heart behind this article. I want to encourage each perfectionist who reads this that there is hope!
 Let's do something, together. From today on…
We won't be ashamed of or overwhelmed by our weaknesses.

We won't beat ourselves up.

We won't pressure ourselves to maintain unhealthy, unachievable standards by imposing perfection on our imperfect selves.

We will handle each flaw that arises by giving it to God

We will start finding our perfection in Him alone.
What secrets have you discovered to handle perfectionism? Let's talk about them in the comments below!
---
Share Your Thoughts in the Comment Section!
---