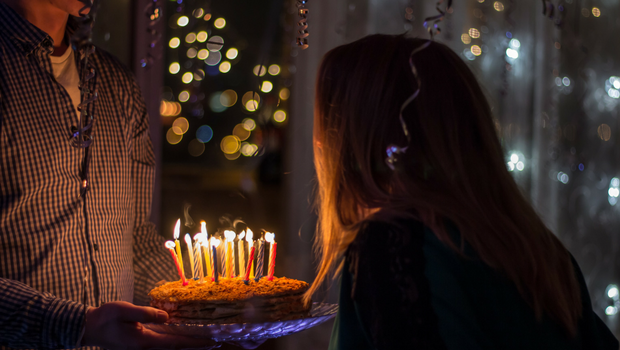 I've always wanted to make a difference.
I've daydreamed about it endlessly. I'll be envisioning it in class while trying to look engaged in the study on homonyms and proper grammar. I'll even be in the worship service at church, tuning out the pastor because my head is spinning with the thoughts of working with orphans in Central America or helping provide fresh water in Africa.
Those aren't bad ideas to think about, but God has gently reminded me that that's not the plan right now. I need to place all my focus on living for God right now, where He wants me.
Somewhere along the way in my faith I began acting like God couldn't use me where He put me. I developed an attitude that said I could only be effective for God if I raised thousands of dollars for orphans in Africa or if I was freeing slaves in Asia.
But God hasn't chosen that for me right now. Maybe you're in the same boat. What I do know is that He told His disciples – 12 guys who ranged from uneducated men to doctors and tax collectors – to "Go into all the world and preach the Good News to everyone" (Mark 16:15).
At the moment, I can't go live on the other side of the world. What I can do is go to everyone in my world and tell them about Jesus. That's the people I see at school all week. That's my teammates. It's the neighbors I pass every day, the people I work with, the guests I serve at work, my orthodontist, and even the mail man for crying out loud.
God has revealed to me that I'm so deceived if I think the cashier who rung up my avocados at the grocery store was there "just because." It was not a mistake that she served me that day at that exact time.
God has deliberately placed you and me to go places that missionaries can't go, my pastor can't go, and where my parents definitely can't go. For example, my mom isn't going to go to my school to tell my classmates or my sports team about Jesus for me. That would be weird.
So God has made it clear to me that every day, my purpose is to love. In the words of Paul, "If I have all faith, so as to remove mountains, but have not love, I am nothing." (1 Corinthians 13:2b). I could serve the homeless and give them everything I have for all of my life, but if I didn't do it with love, I'm back at square one.
By the grace of God, I will love the girl at school who feels like no one sees her, I will share the peace of Christ with the guy at work who's exhausted from trying, I will thank the custodian who feels underappreciated, I will tell the cashier that I couldn't have gotten my groceries without her, I will bring flowers to my lonely, retired neighbors, and I will chase down the garbage man to tell him thank you.
This is the purpose I know I have every day, but it's been shoved to the last task on the to-do list. I often think I have to do something big to be successful, when really all I have to do is follow Jesus. He already did something big to save us all.
C.T. Studd, a former missionary to China, India, and Africa, once referred to himself as God's "insignificance and nobodies."
Isn't that fantastic? We are nobodies that have been put on a mission by the Creator of the world, wherever He's put us.
I have two years of high school left, but I don't know if God will give me two more years to live. So I want to live the most extraordinary life in the most ordinary setting: high school. Because that's where God put me. And I believe that He wouldn't put me in a place where I cannot effectively carry out His commands.
If He placed the sun in the sky and said it was good, then placing me in a school in a small town in Minnesota is good, too. I have not been given an excuse to wait to tell the world about Jesus.
I just simply start right here.
---