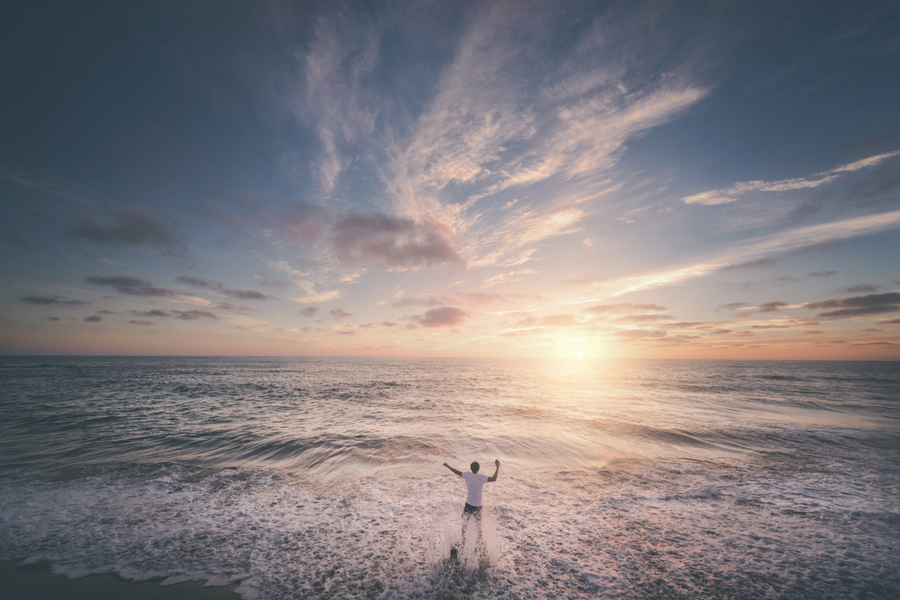 ---
It was my freshman year of high school.
The boys volleyball tryouts had just finished, and I was called into a classroom to hear if I made the team or not. "Tim, we were very impressed by your performance during the pre-season and tryouts. For that reason, we'd like to try you out on the JV team." I didn't know how to react. I was one of two freshmen on the JV team!
The word got around school fast, and it seemed like all of my friends knew before I even told them. It was a good feeling. I went home and praised God for the victory, and promised to do my best to give Him glory through my volleyball season.
But things didn't go as planned. After a few mediocre games where I started, I was moved to the bench. Under the stress of meeting high expectations, I repeatedly messed up rotations. My coach pulled me over near the end of the season and told me he was moving me down to the freshman team. I ended the season on the freshman B team, my confidence shattered.
I never dreamed of pursuing volleyball after high school, but losing my position on the JV team still hurt. I felt like a failure.
More than that, I realized I hadn't accomplished my number one goal during the season: to honor and glorify God. I let opportunities pass me by, always hoping to give God credit for my success once I attained it.
But is that the only way to give God glory – to reach the epitome of success?
I waited for that moment – the moment when everyone's eyes would be on me and I would have nothing to lose – to give God glory. That moment never came.
What if I had chosen to reflect God's character in the way I treated my teammates? What if I had given God credit for all of my successes, no matter how small they were? What if I glorified God even in my response to failure? What if I showed everyone who was watching that volleyball isn't the world to me – Jesus is?
I may never become a billionaire or a star athlete, but I choose to reflect God through my character. Even if my audience isn't a stadium full of eager fans, I'll strive to give my Creator glory in what I say and what I do every day.
Are you waiting for that special moment to give God glory? Are you waiting for the day when the world praises you for your accomplishments to give the credit to God? Don't wait!
Live in a way that honors Him now.
He who is faithful in a very little thing is faithful also in much; and he who is unrighteous in a very little thing is unrighteous also in much. (Luke 1:10)
Share Your Thoughts in the Comment Section!
---