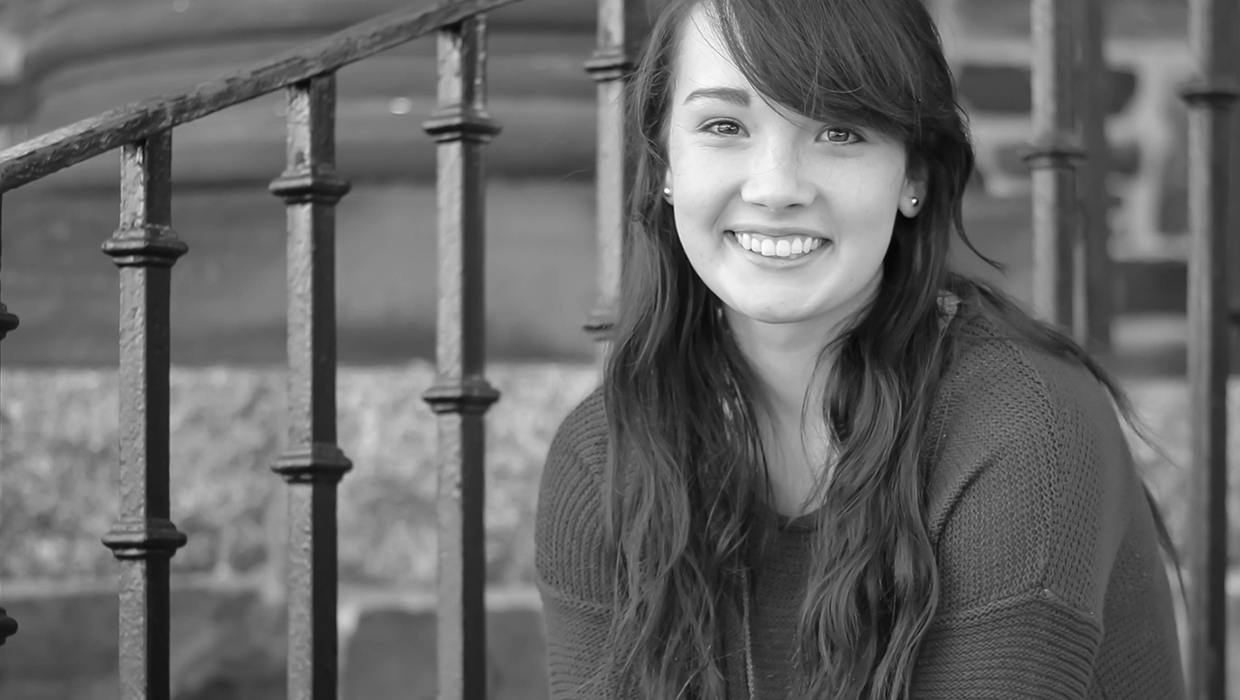 ---
I was 11 the first time I heard about Brett and Alex Harris.
I was introduced to these brothers like so many of you were — through a red book called Do Hard Things: A Teenage Rebellion Against Low Expectations.
This book lit a white-hot fire within me that burned throughout my teen years. They empowered me: I wouldn't let culture hijack my youth; I wanted to do hard things for the glory of God.
One hard thing I did was write.
I started a blog when I was 11 and wrote regularly and consistently on it for half a dozen years before I stumbled upon Brett and Alex again – this time through TheRebelution.com.
I was stunned and awed by the fact that teenagers just like me wrote for this website. And they were good. They were thoughtful, intelligent, humble, skillful. And a quiet, small part of me wondered if I could get published here too.
Writing for TheRebelution.com
When I was 16, I did another hard thing: I submitted an article to TheRebelution. And, surprise of all surprises! It was published.
This was an enormous boost in confidence for me, and so I started submitting more articles here. Over the next few months, I saw several articles published and became indirectly mentored by Brett as I built more relationships with the readers of the site and found a community of like-minded teenagers I could never have imagined.
Then, in May 2015, everything changed.
Brett approached me about becoming the Editor-in-Chief of TheRebelution.com.
But he didn't approach me alone.
He also approached Christopher Witmer. He asked both of us if we were willing to come on board as Executive Editors.
Long story short, the time was right for me, so I said, Yes. The time was not so right for Chris, so he said, Not yet.
I officially became Editor-in-Chief a few weeks after that.
Yet now, two and a half years later, I've realized that my and Christopher's roles have reversed!
It's my turn to say that life is getting crazy busy and this is no longer the right time for me to serve as Editor-in-Chief. But I am unbelievably excited to announce that it is the right time for Christopher… who as of this week will officially be joining TheReb as its new Editor-in-Chief!
I love TheRebelution.com, but God is giving me other opportunities that are too good and big and right to pass up. And I want to be very careful about stewarding my influences the best I can. Overwhelm is real and crippling, so I don't want to take on more than I can handle.
And so it's time for me to officially step down as Editor-in-Chief.
This week I'm handing those reins into the more-than-capable hands of Christopher Witmer (and our tremendous new Managing Editor, Katherine Forster, and team of teen editors!).
What It Was Like Being Editor-in-Chief
Friends, the last two and a half years have been a blast. Agreeing to serve as Editor-in-Chief of TheRebelution was one of the best decisions I've ever made.
The community here has been absolutely incredible, and I've made life-long friends. The message here is one I'll be championing for the rest of my life. The writers here are top-notch. What a joy it's been to work with a team of deeply gifted, passionate, brilliant young people.
In fact, one of my favorite parts of the job was cultivating new writers and helping them improve their writing.
I think of timid 16-year-old me and how terrified I was to hit, "Send" on that submission. Four years later, I wish I could tell every scared new writer, "Don't be afraid! Just go for it! The world needs to hear your voice!"
Even if you don't get published on the first try, don't give up. Our editorial team wants to see you succeed (and I promise, they're not that scary!).
Keep patiently practicing, keep writing consistently, and keep doing hard things.
What's Next for Me?
It's been over the last year that I've come to realize just how passionate I am about helping young writers grow.
When I published my book, This Changes Everything, in 2017, I saw a huge response from other young writers.
That's why last January Brett and I decided to launch The Young Writers Workshop – an online membership site to help young Christians grow as writers, reach more people, and even get published.
And it's this that I'm leaving TheReb to devote more time to. The YWW is growing and big things are in store for 2018, so I move from good thing to good thing.
What's Next for TheRebelution.com?
I can't tell you how excited I am for Christopher and the team to provide leadership for TheReb.
They are driven, motivated, kind, humble, considerate, bold, and full of dreams. They are committed to building God's kingdom through equipping young people like themselves to rebel against low expectations and give their very lives to the cause of Christ.
Tomorrow you'll get to meet Christopher officially on the site. Then, on Saturday, Brett will share his excitement for this transition.
This is a win for everyone involved, and I'm both grateful for my time here and thrilled for the future of this site. If you're reading this, I'm praying for you. I'll be supporting this ministry for as long as I can.
(This seems like a good time for me to say that if you love the ministry of this site and want to support it, TheRebelution just launched a Patreon page. This is not a crummy commercial; I just want you to be aware of an opportunity you have to financially support this growing platform if you'd like.
If you are interested, you can learn more about supporting TheReb on Patreon here.)
It was an honor and a privilege to serve here for the past few years, and don't worry, you'll still see me writing for the site from time to time.
But for now, I'm signing off as editor-in-chief for the last time – ready to see what hard things are in store for me next.
Soli Deo gloria.
---
Share Your Thoughts in the Comment Section!
---


---