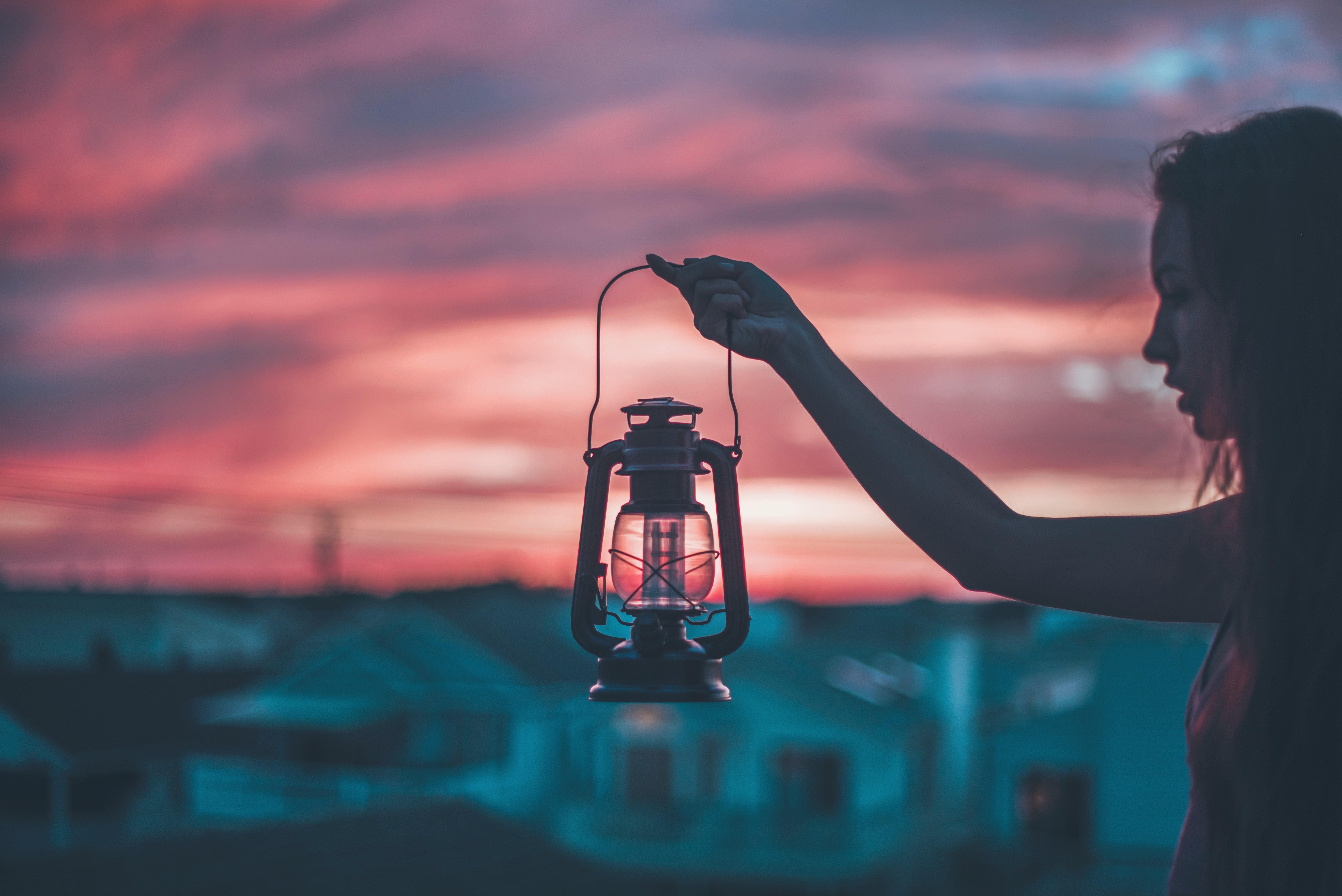 "Then Moses said to the Lord, 'O my Lord, I am not eloquent, neither before nor since you have spoken to your servant; but I am slow of speech and slow of tongue.' So the Lord said to him,  'Who has made man's mouth? Or who makes the mute, the deaf, the seeing, or the blind?  Have not I, the Lord?  Now therefore, go, and I will be with your mouth and teach you what you shall say.'" (Exodus 4:10-12)
I am exactly like Moses in this passage.  I am slow of speech and slow of tongue.  Even when talking to my closest family and friends, I feel like I'm stumbling over my words.  The more aware of it I am, the worse it gets.  The more people in the conversation, the worse it gets.  And the more important the topic of conversation, the worse it gets.
I make excuses for not talking much by telling people that I have nothing to say, but the truth is that I have too much to say, and it feels like all my words get stuck in a traffic jam trying to get out of my head and into a coherent sentences.  By the time they get unjammed the conversation has moved on without me.
This is why I write.  I can just let those words come out however they want, in any order, with incorrect grammar and incomplete sentences, and then I can rearrange them until they make sense. No one ever hears what I have to say until I know I can say it clearly.
But is that always a good thing?
I've always felt like my writing is too much of a crutch– I hide behind it to avoid awkward, vulnerable situations where I can't rearrange my words after they come out of my head. I tell myself that I need to get over the fear that keeps me from articulating my thoughts out loud. I've written out Exodus 4:10-12 on notecards as a constant reminder that God made my mouth and he can give me the boldness to speak clearly and truthfully.
That's not wrong, but lately I've realized that there's more to it than that. Recently I read further in Exodus 4:
"But he said, 'O my Lord, please send by the hand of whomever else you may send.' So the anger of the Lord was kindled against Moses, and He said: 'Is not Aaron the Levite your  brother? I know that he can speak well. And look, he is also coming out to meet you. When he sees you, he will be glad in his heart. Now you shall speak to him and put the words in his mouth. And I will be with your mouth and with his mouth, and I will teach you what you shall do.  So he shall be your spokesman to the people. And he himself shall be as a mouth for you, and  you shall be to him as God.'"(Exodus 4:13-16)
Sometimes, God chooses to make doing hard things easier.
Even after God gave Moses a speech about his lack of faith, he still provided Aaron to speak for him. Sometimes, God says, "I am with you and you need to do this hard thing." But sometimes, in his infinite wisdom and mercy, he says, "I know this is hard for you, but since I need you to do it, I'll make it a little easier."
I think I've been too caught up in expecting things like speaking to be hard, simply because I know that God doesn't promise us easy lives. I forgot that he also doesn't promise they will be as hard as possible. He is gracious and merciful enough to give us gifts that make following him just a little bit easier.
I still need to learn to speak– with my mouth, to people's faces.  I need to get out of my comfort zone and conquer my fear of embarrassing myself every time I open my mouth. But at the same time, God has given me an Aaron– my writing. He's provided me with a way to speak truth, encourage others, and glorify himself, without always doing something that makes my stomach turn somersaults.