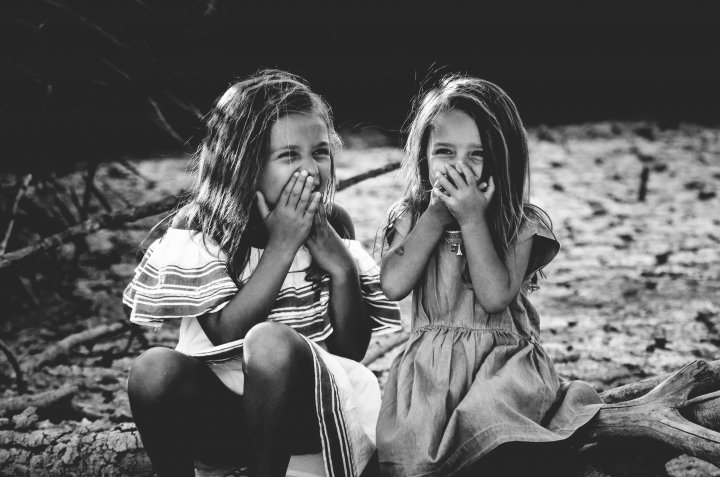 It's hard to believe it was ten years ago when Do Hard Things came out.
Some of us can barely remember a time we weren't familiar with the phrase "do hard things." For others of us, it's a revolutionary new concept we've only recently discovered and started applying to our lives. (And still others of us are ten-years familiar with it and still learning to apply it to our lives.)
In any case, Do Hard Things is ten years strong and the message is just as relevant as ever.
But I'm getting ahead of myself…
WELCOME TO THE BRAND-NEW REBELUTION WEBSITE!
(Or, per our new logo, Welcome to "theReb"!)
If you've been following TheReb for the last eight months, you'll know a redesign was on our list of goals for 2018.
That, along with getting back to our core message of "do hard things," becoming better at social media, and providing better access to practical resources.
To varying degrees, we've chipped away significantly at each of these goals.
In fact, this summer we focused so hard on getting back to our root message of doing hard things that we made it our summer theme. We've become more consistent posting on Facebook and Instagram, and even got our feet wet doing video updates. And our resources have never been more visible or accessible (see the Books, Videos, and Programs tabs in the navigation menu).
TheReb site still has a lot of room to grow, but it's on a good track and we couldn't be more excited!
What's Next?
But that leads us to an obvious next question: What now? What does the future entail for the Rebelution movement?
Like I said, there's a lot of potential for us to grow into. Even right now, there are thousands of teens and young people all over the world picking up the mantle and raising the expectations for a new generation.
From the burgeoning scene of published teen authors (thanks to The Young Writer), to student led revivals happening across the nation on college campuses, to the pairs of friends and siblings stepping out and starting simple kids clubs in their backyards, to the thousands battling chronic illness with strength and courage.
I could go on. There are thousands of Rebelutionaries stepping up and into their roles as valuable, contributing members of their communities.
A lot of growth is happening within and beyond our movement. But there's also a growing need among young people and our movement in particular.
And that's what we're looking at next.
Rebelutionaries Need Each Other
Last March, when we surveyed several hundred of you, you gave us excellent feedback. (Thank-you!)
Interestingly, you guys overwhelmingly talked about longing for "community" and "support."
Many of you have readily embraced the challenge to do hard things, but you lack a group of like-minded peers or your family hasn't caught the vision or you simply don't live in a large community and thus don't have anyone to do hard things with you.
This in itself is a hard thing to face.
There's a reason God gave us church and family and friends: he knew we needed community and support in order to survive. He knew how important it is to have people who will celebrate with you when you win, encourage you when you fall down, and cheer you when you get tired. That's also why Brett and Jaquelle have made community such a major part of The Young Writer's Workshop.
This is what we're exploring with TheReb: What would it look like to have a community where you can share and brainstorm ideas, dreams, and visions in the context of an excited and engaged group of peers?
I could go on for a while about this because it's exciting to me.
But what do you think?
Take a Look Around the New Site
As you ponder that thought and what it could look like (don't forget to share your thoughts in the comments), have a look around and re-familiarize yourself with the website.
We've tried to streamline and clarify everything as much as possible.
You can access all of our written content by clicking on the "Articles" tab. We've nixed our old Articles, Stories, and News categories and replaced them with topical categories, such as "School & Work," "Personal Growth," "Dating & Relationships," etc. But you can check that out for yourself, of course.
You can also browse our books or purchase the Do Hard Things Conference videos by following the "Books" and "Videos" tabs respectively. Or check out the various programs Brett Harris has produced to help you "Do Hard Things" by checking out the "Programs."
And as always, if you want to submit an article for us to consider publishing, check out our "Submit Content" page.
TheReb is driven by people like you sending in their stories, articles, news tips, and projects. Publishing an article on TheRebelution is a great way to reach thousands of your peers around the world and flex your muscles as a communicator.
In fact, many of our writers have gone on to write for larger websites such as The Gospel Coalition, Desiring God, and RELEVANT. A few, such as our Editor-in-Chief emeritus, Jaquelle Crowe, and several of our current editors, Katherine Forster and Sara Barratt, have even signed book contracts with publishing houses such as Crossway and Baker.
If you have an article you'd like to submit, we'd love to take a look!
Don't be shy!
Submit an article, comment on someone else's article–engage each other in thoughtful, inspiring, helpful conversation. We need each other to build community and support, provoke our thoughts, and stir our love for Christ. Take advantage of TheReb's platform to do just that. That's what we're here for!
(What do you think of our new facelift? We'd love to hear your thoughts!)
---