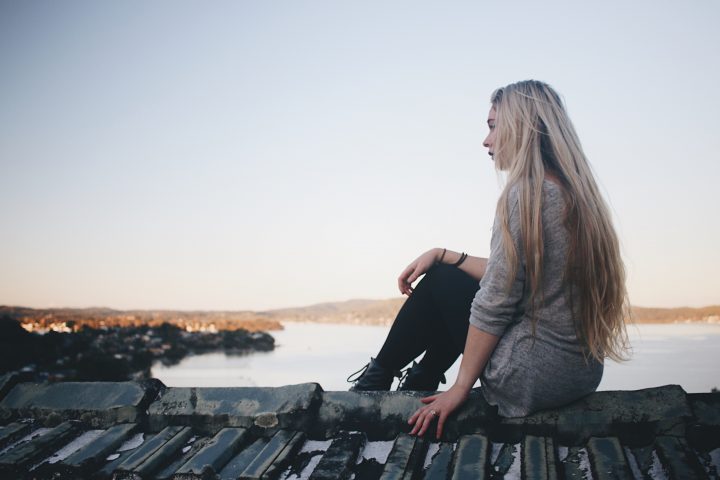 "Don't you know who is the King of the Beasts? Aslan is a lion—the Lion, the Great Lion."
"Ooh!" said Susan… "Is he—quite safe?"
"Safe?" said Mr. Beaver…"Who said anything about safe? 'Course he isn't safe. But he's good. He's the King, I tell you." — The Lion, The Witch, and the Wardrobe
I think we often echo Susan, asking if our God is harmless. Because we would like a Coke-Machine God. We can insert our prayers and good deeds, and ding!
He spits out a comfy 9-to-5 job, a comfy white-picket house, and even a comfy Mercedes-Benz if we're really spiritual. We want a talisman Jesus.
We can sit him up on our car dashboard for when we want a favor or a free parking spot, and aha! He lays out a road of good fortune. We want a Get-Out-Of-Jail-Free Lord.
We can walk along our own merry way, but if we happen upon some hard times, someone's sick, or a job is lost; we can pay attention to him and whoosh! He shoos away all our troubles, just like the ending of all those Hallmark movies.
We'd like just a nice, beneficial God. He's comfortable, easy, and safe.
But a God who decimates our comfort zones, who desecrates our personal idols, who demands our entire being? No thank you!
Now, perhaps my appraisal sounds harsh or caricaturing, but is it really so untrue? We structure our lives, wishing and acting like God is just another thing we can schedule in.
We'll choose our friends based on similar viewpoints. We'll choose our reading-list based on the bestseller list. We'll choose our college based on numbers. We'll choose our careers based on projected income. We'll choose our churches based on music. But God has no place in our normal lives, except perhaps in throwing a few bills into the offering plate, because that's the bit that we've assigned to him.
If we're not careful, we regulate God, we regulate our faith, to Sunday mornings and Wednesday evenings. He's safe there, in his house. But if we brought him home, brought him back into our houses–who knows what would happen? Lions and kings stay in their own places, and please stay out of ours.
Because deep down we know he isn't, he can't be the comfortable, easy God we'd like. We've heard what he's said. Deny it all. Forsake it all. Take up your cross. Lay down your life. And we're not sure if we're quite on board.
Because deep down we know he isn't, he can't be the comfortable, easy God we'd like.
Click To Tweet
"Imagine yourself as a living house. God comes in to rebuild that house. At first, perhaps, you can understand what he is doing. He is getting the drains right and stopping the leaks in the roof and so on; you knew that those jobs needed doing and so you are not surprised. But presently he starts knocking the house about in a way that hurts abominably and does not seem to make any sense. What on earth is he up to? The explanation is that he is building quite a different house from the one you thought of – throwing out a new wing here, putting on an extra floor there, running up towers, making courtyards. You thought you were being made into a decent little cottage: but he is building a palace. He intends to come and live in it himself." – C. S. Lewis
Miriam-Webster defines safe as "free from harm or risk." And perhaps that describes the Jesus of the American Dream, the Jesus of our comfortable world and fantasies. But not the real one.
The real Jesus tells people to obey him alone; and they get thrown into fiery furnaces and lions' dens. The real Jesus tells people, "Follow Me," and they lose friends and family and gain the hatred of their whole nation. The real Jesus tells people, "Go," and they are lashed five times, shipwrecked three, and stoned once. (2 Corinthians 11:24-25)
But he's also worth it.
"For I consider that the sufferings of this present time are not worth comparing with the glory that is to be revealed to us." (Rom. 8:18) "Indeed, I count everything as loss because of the surpassing worth of knowing Christ Jesus my Lord. For his sake I have suffered the loss of all things and count them as rubbish, in order that I may gain Christ." (Phil. 3:8)
A small, submissive Jesus, who only ever does what we want—he's no higher than us. He's a genie, not God. A Jesus who only ever rewards us for good behavior—he's no greater than us. He's Santa Claus, not God. A Jesus who only ever has a place in our lives during calamities—He's not loving to us. He's a life vest, not God.
That is not the God I know. That is not the God that exists.
Jesus doesn't always do what I want—because his ways are so much higher than mine. He is God. Jesus doesn't ignore sin—instead, fully knowing the terrible cost, he took my sin, that I might have the righteousness of God through him. He is God.
Jesus doesn't pop into my life only when I need a big miracle—he has claimed all of me as his own, and my life is now his. He is God.
This Christian life isn't safe. But nothing worthwhile ever is. Yes, we might be more secure in our comfort zones, in these fences we've built. But a security that keeps us from the life God is calling us to—it's a prison. A ship is safest in the harbor, but that's not what ships are made for.
When we step out in obedience to his Word, regardless of how safe the world might consider it, that's when life truly begins.
This Christian life isn't safe. But nothing worthwhile ever is.
Click To Tweet
He is the King of King and Lord of Lords who makes the mountains to tremble (Revelation 19:16, Psalm 18:7). All things were created by him, and for him. (Colossians 1:16) He is the Alpha and Omega, the beginning and the end, the first and the last. (Revelation 22:13) Before him every knee will bow, and every tongue will declare that he is Lord. (Phil 2:10-11) He alone is the One worth serving. He alone is the One worth following.
Even when it's not safe.
He is good. And he is the King.
---