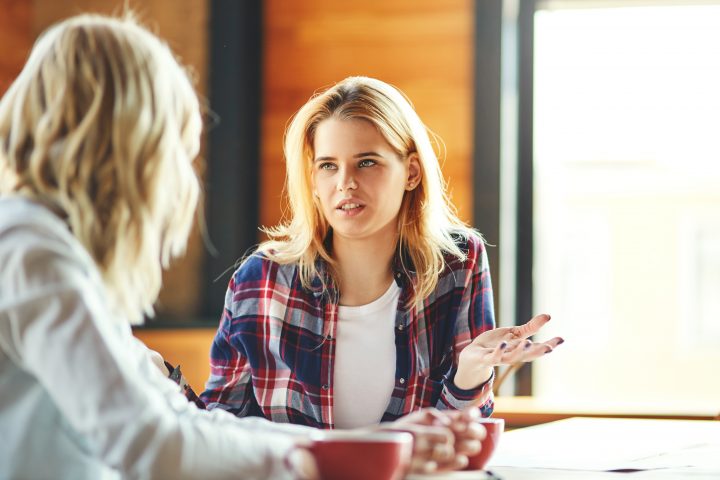 I am grieving for my people and my church.
The world feels turned upside down. I imagine, for our generation, just saying the word "2020" will become synonymous with anger and bitter fighting. "It's 2020 all over again."
Unfortunately, teenagers are stuck right in the middle of it.
No doubt, over the past year you've sat through countless discussions about COVID-19 or the economic shutdowns or mask mandates. Maybe you have been a part of or overheard conversations about churches like John MacArthur's Grace Community Church who have decided to resume in-person services again or about Andy Stanley's Northpoint who have decided not to resume services for the rest of the year. Perhaps your parents and pastors praised them–or maybe they were disappointed. Or maybe your parents and pastors do not even agree and you're trying to figure out where you stand. Or, maybe you are not even sure if you agree with your parents. What a mess, right? I haven't even mentioned racism or the riots or the election!
Controversy abounds, arguments abound, and here's the kicker: many of these conversations are good to have.
It is like our country is in a family fight. If you're like me, the instinct could be to simply walk away or get everyone to calm down and resume the game or movie or whatever amicable activity we were previously engaged in. But that reaction is rarely a healthy one. When problems rise up and arguments ensue, we need to learn how to engage them in a Christlike way and bring them to resolution and, if necessary, correction and repentance.
So how do we do that? How can Christian young people engage in the conversations surrounding COVID-19 and the shutdowns and racism and the riots or even conversations about abortion or LGBTQ+ issues? What does it look like for Christian young people to navigate disagreement with each other?
I can't cover nearly everything nor will I be able to wrestle with the nuance of how you should interact with each specific issue I mentioned above–they all deserve their own articles. However, there are a few ways we can navigate a disagreement, no matter what the topic is.
[This is the third installment of a series on young people navigating disagreement. Last week, I wrote on why young people should lean into hard conversations.]
First, we navigate with love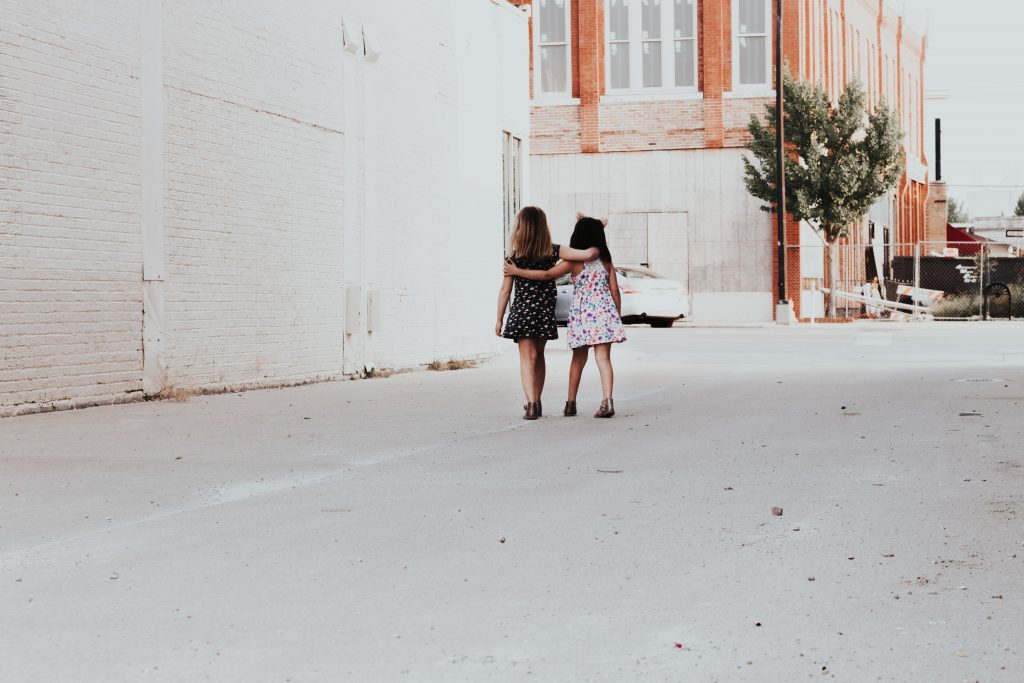 It has always been fascinating to me that Jesus said the world will know us by our love.
Not by our intelligence, not by our art, not by our praise and worship music, not by our clothes nor our ability to sway a crowd–but by our love. The trait that testifies to the world "Hey, here are some Christians!" is how we love one another.
"By this all people will know that you are my disciples, if you have love for one another" (John 13:34-35).
In 1 Corinthians 13, Paul spends a whole chapter dedicated to describing love and emphasizing that without it we are nothing. Nothing. He lists a bunch of really good, Christian things–including faith and knowledge and the ability to understand mysteries–and he says you could have all of these good, Christian things, but if you didn't have love, it would be a complete waste, a total sham–nothing.
"If I speak in the tongues of men and of angels, but have not love, I am a noisy gong or a clanging cymbal. And if I have prophetic powers, and understand all mysteries and all knowledge, and if I have all faith, so as to remove mountains, but have not love, I am nothing. If I give away all I have, and if I deliver up my body to be burned, but have not love, I gain nothing" (1 Corinthians 13:1-3).
John gives us an even more serious warning when he says that if we don't love, then we don't know God.
Let that sink in for a moment.
"Beloved, let us love one another, for love is from God, and whoever loves has been born of God and knows God. Anyone who does not love does not know God, because God is love. In this the love of God was made manifest among us, that God sent his only Son into the world, so that we might live through him. In this is love, not that we have loved God but that he loved us and sent his Son to be the propitiation for our sins. Beloved, if God so loved us, we also ought to love one another. No one has ever seen God; if we love one another, God abides in us and his love is perfected in us" (1 John 4:7-12 emphasis mine).
Just in these few short passages, we see the primary mark notifying the rest of the world that we're Christ-followers is that we love and without it, our greatest achievements are complete wastes and it shows we don't know God.
To make this extremely practical, Scripture is saying that we could understand everything going on in the world right now and we would still have nothing without love. We could see right through COVID-19, racism, LGBTQ+ issues–we could understand all the terms and be able to break them down and reveal the history behind each one and explain why they're not biblical. We could win every argument with our friends at school or on Facebook but if we lack love, it's a complete waste: we've accomplished nothing.
Ouch.
"But, ah!" someone might say, "Love isn't wishy washy! It requires truth telling, too, and sometimes the truth isn't pleasant!" (Ephesians 4:15).
And they would be correct. Sometimes, loving someone requires us to say something uncomfortable. But Paul actually gives a beautiful explanation of what love-filled truth-telling looks like in that passage from 1 Corinthians: "Love is patient, love is kind. It does not envy, it does not boast, it is not proud. It does not dishonor others, it is not self-seeking, it is not easily angered, it keeps no record of wrongs. Love does not delight in evil but rejoices with the truth. It always protects, always trusts, always hopes, always perseveres" (1 Corinthians 13:4-7).
Notice those first few words in verse 4: Patient and kind; not envious or proud. Those are the marks of someone who "speaks truth in love."
Those are the marks of a Christian young person.
Second, we disagree with deep humility.
Nathan Tasker wrote an excellent article for TheRebelution about "The Second-Greatest Virtue We Need During a Pandemic" at the beginning of this strange season of life. He said that the second-greatest virtue we needed right now (after love) was humility.
Boy, that convicted me when I read it.
Have you ever encountered someone who was never wrong or would never admit when they did not know something?
This is one of my greatest weaknesses. I hate being ignorant. It takes a lot of humility and guts to say "Hey, actually, I am wrong" or "I didn't know that." The fact is, there is a lot I do not know and there will always be people in my life who are smarter than me. It is just a fact and I and my friends are happier when I freely admit it.
We have probably all encountered prideful people who would not allow themselves to lose an argument or admit they were wrong and receive correction. And if we're honest, we have all been that person.
This is a starkly un-christian attitude.
Guys, I cannot stress this enough–if we are living out of pride, Scripture says that God resists us.
"Likewise, you who are younger, be subject to the elders. Clothe yourselves, all of you, with humility toward one another, for 'God opposes the proud but gives grace to the humble'" (1 Peter 5:5 also see Matthew 23:12, James 4:6, and 2 Chronicles 7:14).
There seems to simply be no space in the kingdom of God for pride.
Paul says we should "Do nothing from rivalry or conceit, but in humility count others more significant than yourselves" (Philippians 2:3) and that "the Lord's servant must not be quarrelsome but kind to everyone" (1 Timothy 2:24).
Something very similar to humility is brokenheartedness. In a recent article for DesiringGod.org, John Piper advocates for what he calls "brokenhearted boldness."
He says, "…some Christian culture warriors are drawn into [an angry boldness or outrage culture] and shaped by it, with the result that their boldness is distorted toward the brash, angry, contentious, coarse, snide, and obnoxious. What is needed is not less boldness. No. The world is not suffering from too much boldness in the cause of truth. Rather, what's missing is the beauty of brokenhearted boldness."
We, here at TheReb, give a hearty "Amen!"
Third, we embed our dialogues in trust
Merriam-Webster defines trust as "assured reliance on the character, ability, strength, or truth of someone or something." As Christians, our "assured reliance" is on the character, ability, strength, and truth of Jesus Christ.
"He who calls you is faithful; he will surely do it" (1 Thessalonians 5:16).
"And I am sure of this, that he who began a good work in you will bring it to completion at the day of Jesus Christ" (Philippians 1:6; see also Hebrews 7:25).
Jesus, who is faithful, calls us to seek his kingdom first, which is an unshakeable kingdom.
"Therefore, let us be grateful for receiving a kingdom that cannot be shaken, and thus let us offer to God acceptable worship, with reverence and awe, for our God is a consuming fire" (Hebrews 12:28-29 see also Matthew 6:33).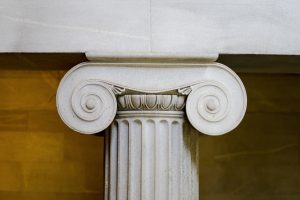 This might sound cheesy, but it's true: no matter what's going on around us–if the whole world is at each other's throats and a virus is spreading and even if our country fails economically because of it all–the Kingdom we serve will not fail and its King will remain faithful and strong through it all. We can have peace–even while wrestling through hard topics–because what we're resting on–trusting–is sure: That Jesus is King and he is faithful.
Fourth, we should slow down and remember we could be wrong
This is born directly out of the second point of disagreeing with humility.
Fact is: there's a really high chance you are wrong about a lot of things. The old cliche that "the more you learn, the more you realize how little you know" is absolutely true. I know this is a hard pill to swallow, but it is true.
People who talk big and dogmatically about stuff often end up revealing that they know very little. Proverbs agrees when it says "Pride goes before destruction, and a haughty spirit before a fall" (Proverbs 16:18). Think about how many times in history "common knowledge" actually turned out to be wrong and even dangerous (e.g. medical practices such as "leeching"). Great theologians, scientists, medical doctors, and historians all argue within their own fields about things that we–people not educated in those fields–sometimes state as undeniable fact.
In reality, there are precious few things we can hold fast to as indisputable, undeniable, never-to-be-proven-wrong truth–and even those we should hold on to humbly. Don't get me wrong: I am not saying "Don't have strong convictions." I am saying be teachable, be humble, be able to take correction and rebuke with grace and gentleness.
If you want to show yourself to be a mature Christian, slow down, speak carefully, and make fewer big, dogmatic statements.
Fifth, we shouldn't over dramatize the situation
"True Christians believe…"
"No Christian could ever be friends with…"
"This is the most important issue of our lifetime!"
"The future of the Church hangs in the balance!"
"This is a matter of life and death!"
How many times have you heard people declare phrases like this?
There are times when these phrases are appropriate to use. Some things are a matter of life and death. There are some issues we can fight for that will turn out to be some of the most important "battles" we engage in during our lifetime. The key word here being "some." Unfortunately, over-dramatizing a situation or event is often a scare tactic used by people who want to manipulate you into action (or simply want your money or vote).
Over-stating the importance of our point can subconsciously teach people not to value our words and thus actually undermines our credibility. As Christian young people, our words and whether or not people take us seriously should matter to us.
Instead, we should develop wisdom and discernment. We shouldn't fall for every dramatic new revelation or prophecy or political narrative. People have been declaring world-changing prophecies and predicting end-times events for centuries, and every election cycle is termed "the most important election of our life-time!"
It is certainly more exciting to live in unprecedented, history-shaping times, so subconsciously we as humans can constantly be looking out for historical events we could participate in. Rather than exaggerating the importance of our moment, lifetime, or generation, keep in mind what Ecclesiastes 1:9 says, "What has been is what will be, and what has been done is what will be done, and there is nothing new under the sun." In place of exaggerating, seek to understand reality and be faithful in following Jesus in your specific context.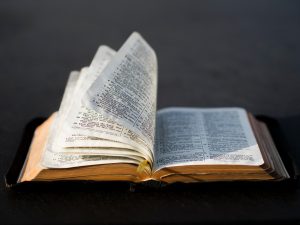 Stick to Scripture. What does Jesus say are truly life or death issues? What does Scripture actually say "true Christians" will believe, say, or do?
Be an avid reader of history. What types of events and issues have truly turned out to be "life or death"? What does it even mean for something to be "life or death"? What issues has history shown to be the battles worth dying for?
These are questions we should be asking when we are told an issue is vitally important or "life or death." (I'd love to hear your answers to them in the comments!)
Sixth, think critically, but defer to experts
On the whole, we should analyze everything we learn.
This doesn't mean we are incessantly critical and skeptical. It just means we think through what we're told and ask a lot of questions.
"Okay, he made such-and-such statement. Is it true? How do we know it is true? Does it make sense to compare those two things? What are other knowledgeable people saying about this issue? Do those words actually mean the way he's using them? Does he have any authority (expertise, experience, education) to be making such statements? What's his motivation for saying it?"
Learn to think things through and look them up and read about them. Part of thinking critically means reading a broad range of sources on a certain topic to get a full picture of the conversation at hand. Given our placement in history, this is easier than ever before. We have access to scour the internet for books, articles, and lectures about whatever it is you are trying to learn about. Here's a helpful guide from the University of Toronto on how to use the internet to research, including verifying the trustworthiness of a source.
While it is important for us to think critically and ask a lot of questions, at the end of the day, we all have to depend on knowledgeable people to inform us about their field of expertise.
For example: if I listen to an archeologist talk about how a discovery in his field will change how we view history, how am I going to verify his statements? I'm going to read the works of other archeologists and historians. In other words, whether I believe him or not, I am leaning on the work of experts to inform my opinions. Does that make sense? (Let me know in the comments if it doesn't!)
It's unlikely we will spend more time researching a topic than the experts of that field do (since they've spent their life studying it). Sometimes experts are wrong (in fact, experts often disagree with each other!), but it's unlikely that you'll have discovered something they have not already considered or hashed out. That means there is probably loads of information, scholarly articles, and books on the subject for you to consult.
Again, do not simply swallow everything an "expert" says hook, line, and sinker (think critically; ask questions; read the research; search Scripture) but at the end of the day, acknowledge and honor the time and dedication people have spent to their craft.
(Here's a quick article from Forbes about what makes an expert and how to spot one.)
An obvious but important caveat to this point, for us as Christians, is that everything should be filtered through the lens of Scripture. In reality, this is an extension of "thinking critically" for the Christian. Whether the "expert" is a Christ follower or not, we should always be in touch with what Scripture says about a topic and listening for the Holy Spirit's guidance through Scripture about what the "expert" is saying.
The tricky part, again, is that we'll still have to rely on experts. For example, I do not know Greek so I cannot develop any sort of informed opinion on the meanings of Greek words in a New Testament passage without the help of a trained theologian (an expert).
Seventh, look to serve those you disagree with
Jesus did not save us to win arguments. Rather, Ephesians 2:10 says we are created and saved in Christ for the purpose of doing good works. James takes it even farther by asserting that our proclaimed faith is meaningless if we do not also do good works.
"What good is it, my brothers, if someone says he has faith but does not have works? Can that faith save him? If a brother or sister is poorly clothed and lacking in daily food, and one of you says to them, 'Go in peace, be warmed and filled,' without giving them the things needed for the body, what good is that? So also faith by itself, if it does not have works, is dead" (James 2:14-17).
Likewise, Paul sets the standard for how brothers and sisters in Christ should treat each other when he says we should count others more significant than ourselves.
"Do nothing from selfish ambition or conceit, but in humility count others more significant than yourselves. Let each of you look not only to his own interests, but also to the interests of others" (Philippians 2:3-4).
What does this have to do with navigating disagreements? This: that hand-in-hand with the traits of love and humility, among Christian young people should be a desire to serve others. The New Testament spells this out and Christ and the Apostles exemplified it.
"For you were called to freedom, brothers. Only do not use your freedom as an opportunity for the flesh, but through love serve one another. For the whole law is fulfilled in one word: "You shall love your neighbor as yourself" (Galatians 5:13-14; see also John 13:12-14 and Mark 10:44-45).
Jesus did not die so that we could win arguments, but rather so that we could participate in his work of bringing balm and restoration to the pain and brokenness of this world. He empowers us with his Spirit–not to pummel our enemies with truthful words, but to show them his Truth-filled Love and that their Savior and Healer is not far off, but near at hand.
We can do this by pursuing the good of our neighbor, by being someone who listens in order to understand and looks for ways to serve and bless and encourage.
I wanted to include the full passage from Philippians 2:1-11, but felt like it was simply too large a text to put into an already Scripture-loaded article. But I really encourage you to go read at least the first 11 verses. Second only to loving God, the foundational duty of a Christ follower is readily looking out for the good of your neighbor (see Luke 10:25-37).
There's a lot of nuance that should be delineated about this (setting boundaries, how to deal with manipulation, etc), but for now, suffice it to say: "It is more blessed to give than to receive" (Acts 20:35).
Moving Forward
As I mentioned in the first article, these conversations can be tiresome, I know. They can be long, hard, and confusing. The fierce way we fight each other is disheartening. However, we should not run away from these hard issues. We should as Christian young people, be leaning into these conversations, seeking truth and compassion and bringing Christ into every situation. We can lead–yes, even as young people!–in having bold, Christ-like conversations.
Over the next several months and even years, we here at TheRebelution want to begin addressing (in more depth than we have in the past) some of the current events we are facing as young Christians. We should be thinking thoughtfully and Christianly about these things–and since we're so passionate about doing hard things, we're not going to shy away from the hard subjects, but embrace the hard and plunge into it with enthusiasm and a willingness to learn and engage with love, humility, and faith.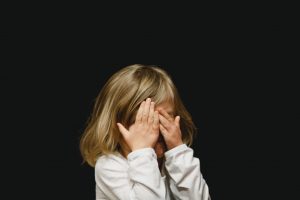 This means we're going to talk about abortion and sex and racism and gender and probably even some COVID-19 (if that's still hanging around). We invite you–even ask you!–to bring in your parents and mentors and pastors to the discussions we have, but we challenge you to engage these questions for yourself. Don't be content with what we say–even we won't be content with what we say (we're going to try to present a variety of perspectives).
Instead, dig into it on your own. If you read a Reb article that is different from what your pastors say, ask them about the differences. If the article quotes a book and your pastor quotes a book, read both books and even find a third book and read that one, too! And always, always search the Scriptures for what it has to say about the problem.
In other words, be curious, be humble, start becoming a life-long student, and join us in doing a hard thing by digging into these topics.
---