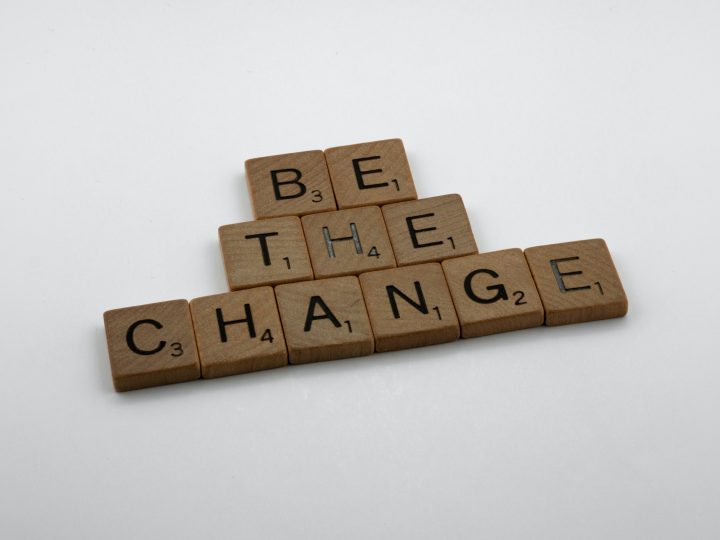 True worth is in being, not seeming,—
In doing, each day that goes by,
Some little good—not in dreaming
Of great things to do by and by.
For whatever men say in their blindness,
And spite of the fancies of youth,
There's nothing so kingly as kindness,
And nothing so royal as truth.
-Alice Cary
"I just want to make a difference." My friend and I were deep in conversation. As we talked about our goals for the future, the topic of "making a difference" came up. I thought it was a selfless goal, but the more I thought about it, the more I realized I didn't really understand what the phrase meant.
When I thought of people making a difference, I thought of missionaries, bestselling authors, and CEOs of nonprofits. When I recognized the large-scale impact of all of these positions, I wondered if my hunger to "make a difference" was really another way of hoping for fame. Consequently, I wondered if my goals were very selfless after all.
Further, when I looked around for the people who have made the greatest impact on my life, I realized that they did not quite fit my "selfless" goals. The people who have really changed my life are the loved ones who have stayed up late to give me advice, and the friends who have touched base with me regularly–even if just to say "Hi": the people who have stuck with me through the years.
I realized that the people making the biggest impact on my life were people like my parents, the elderly lady at church, and my friend who lives hours away. None of them have millions of followers. None of them head huge organizations. Most of them haven't even been overseas. But God called them and they listened. The people who are out of the world's spotlight are the ones who have changed my life most of all.
They have been willing to walk with me day-by-day. Not deterred by time or lack of recognition, they have actually cared. They have loved me.
Love Makes the Difference
Whether we influence many or few, if we want to make a true, meaningful impact in people's lives, we must love them. Really, truly love them.
"If I speak in the tongues of men and of angels, but have not love, I am a noisy gong or a clanging cymbal. And if I have prophetic powers, and understand all mysteries and all knowledge, and if I have all faith, so as to remove mountains, but have not love, I am nothing. If I give away all I have, and if I deliver up my body to be burned, but have not love, I gain nothing.
Love is patient and kind; love does not envy or boast; it is not arrogant or rude. It does not insist on its own way; it is not irritable or resentful; it does not rejoice at wrongdoing, but rejoices with the truth. Love bears all things, believes all things, hopes all things, endures all things." (1 Corinthians 13:1-7)
We must help others even when we don't get a 'thank you'. We must do life with them, even if we can only offer a smile. We must persevere and love them day-by-day, moment-by-moment, even when we are not seeing any change in their lives. Making a positive impact (or "difference") sometimes comes in the form of a bestseller, and we praise God for that. But making a positive impact more often comes in the less-glorious moments: "weeping with those who weep", choosing to forgive a backstabbing friend, and choosing to call grandma on the weekend instead of watching YouTube. It all takes love, and it all takes effort.
No matter how many people God gives you to serve, love is what puts life into your work – even if God is the only one who notices.
We need loving Christians in all sections of the workplace. Whether it's computer design, politics, education, healthcare, or construction, God will be faithful to use his people to "make a (positive) difference". It's not up to us to "make a difference", God is the only one who really changes people's hearts.
We must trust him, loving whoever he puts in our path: whether we influence one or one million.
---