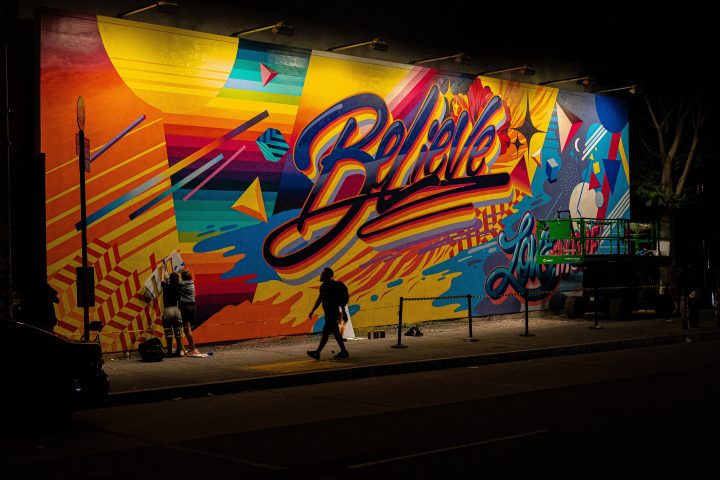 "Believe in yourself."
"Follow your heart."
We've all heard these phrases. Popular culture is inundated with these messages, and sadly, you may have heard them from Christians too.
The words sound good. However, as much as they encourage and boost your confidence in yourself, they are dangerous. I repeat, they are dangerous. Why?
The Trap of Believing in Yourself
You, you, you. The purpose of the phrase, "believe in yourself," focuses on you. It means that you trust in your capabilities, skills, strength, and going further, your heart. But what the world tells you about this are lies. The truth is what the Bible says about your heart:
"The heart is deceitful above all things, and desperately sick; who can understand it?" (Jeremiah 17:9)
In the King James Version, it even says that the heart is desperately wicked. The heart can elevate itself against God, thinking that its choices, "wisdom", and actions are above him and what he says in the Bible. It elevates our emotions and feelings and sets them up as "little g" gods. It says "I am my god" instead of viewing God as our God. And this will lead us down the path of destruction.
Remember what happened to Satan in Isaiah 14:12-21? The devil said in his heart, "I will ascend to heaven; above the stars of God; I will set my throne on high; I will sit on the mount of assembly in the far reaches of the north; I will make myself like the Most High."
Two words, I will. Does that sound similar to I will believe in myself? Whenever we look to ourselves before or above God, we're in a dangerous place.
2 Timothy 3:2 warns that in the last days, there will be people who are "lovers of self." This passage describes people who are rebellious against God, set in the pattern of their own ways and hardened to correction from God. This form of loving ourselves places us higher than God, trailblazing our own way and identity instead of looking to Christ and the Word of God to determine who we are and how we should live.
The sad reality is that some Christians take the bait, and then encourage others to believe in themselves when the Bible clearly reveals the fallen, sinful nature of mankind. What should you do instead to avoid this trap?
The Freedom of Believing in Jesus.
Dear teen, do not believe in yourself. You're not the one who created the universe, died, rose from the dead and ascended to heaven. You aren't the one who unshackled the chains of sin from your heart.
Instead, put your trust in Jesus Christ. He's the one who sustains you each day. He's the one who blesses you with skills and capabilities. He's holy, faithful, and infallible. More than we ever can be. The Bible never says, "Believe in yourself, and you will be saved." Rather, it says "Believe in the Lord Jesus, and you will be saved" (Acts 16:31, emphasis added).
Lose self-focused confidence in yourself, your ways, and your opinions and set your confidence on Jesus, "For the LORD will be your confidence" (Proverbs 3:26). Chop off trust in your heart to be your standard of truth or goodness and fix your trust on Jesus because "It is better to take refuge in the LORD than to trust in man" (Psalm 118:8). Extinguish arrogant, unhealthy love for yourself that places yourself above God and ignite your love for Jesus because he "First loved us" (1 John 4:19).
Stop looking to yourself for your identity and start looking to your perfect standard—Jesus. For you are "crucified with Christ. It is no longer [you] who live, but Christ who lives in [you]. And the life [you] now live in the flesh [you] live by faith in the Son of God, who loved [you] and gave himself for [you]" (Galatians 3:20).
Dear teen, place your trust in him, and you'll live in the freedom of Christ.
The next time someone tells you to believe in yourself, you can confidently say, "I choose to believe in Jesus—not myself."
---