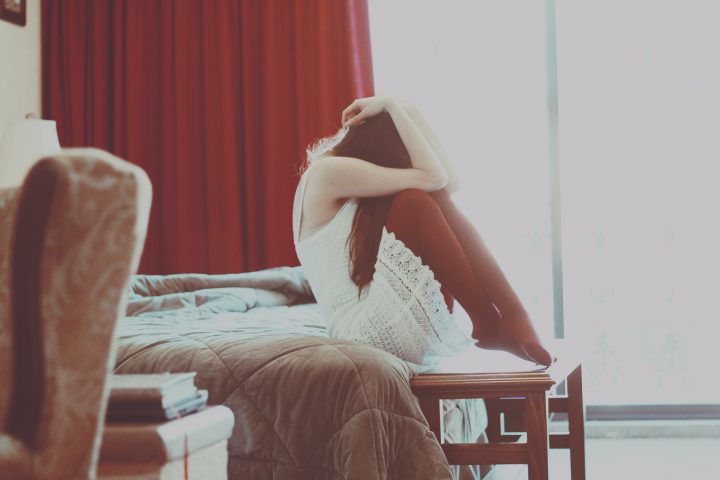 My heart broke as yet another chronically ill teen unwittingly voiced questions and struggles I'd heard over and over again.
Most of us don't know it, but we all seem to have the same questions. Perhaps there are some variations in wording and scenarios, but those questions you are ashamed to verbalize? So many others have wondered the same things.
You know what?
It's okay to ask those questions. Satan wants us to keep them to ourselves. He wants us to let them fester in the dark. But God wants us to bring them into the light! Our God is mighty. He can stand up to any question we can ask of Him.
He may not always give us the answer right away, but He does have answers and He will provide them when the time is right. There is nothing we can ask that God cannot answer. He is bigger than any of our questions or the burning struggles of our heart.
Today I want to share with you three of the most commonly forgotten truths for chronically ill teens.
1. You're Not Alone
Before I got sick with mold poisoning, Lyme disease, and MCS, I took health for granted.
I just assumed that most people were relatively healthy. Especially people younger than fifty. But then, I got sick. And I began to see that young people could have a long-term debilitating illness as well. However, I still thought that I was a relatively unique case. After all, I didn't see anyone else around me who was sick!
The thing is, I was looking for sick people in places where healthy people are. The people who are sick like I was were there, I just wasn't looking in the right places. As I became sicker and sicker, though, I began to be more aware. And eventually, I discovered that there are so many more ill people than I think anyone realizes.
You are not alone.
Not by a long shot. I can't count the number of chronically ill Christian teenagers I've connected with as I began to enter the chronic illness community. And all of them—of us—struggle with the same hidden battles of faith that you do.
"Be sober-minded; be watchful. Your adversary the devil prowls around like a roaring lion, seeking someone to devour. Resist him, firm in your faith, knowing that the same kinds of suffering are being experienced by your brotherhood throughout the world. And after you have suffered a little while, the God of all grace, who has called you to His eternal glory in Christ, will Himself restore, confirm, strengthen, and establish you." (1 Peter 5:8-10)
2. His Grace is Sufficient
If there was only one verse I could share with every chronically ill Christian teenager, it would be this:
"But He said to me, "My grace is sufficient for you, for My power is made perfect in weakness. Therefore I will boast all the more gladly of my weaknesses, so that the power of Christ may rest upon me." (2 Corinthians 12:9)
There's a reason this is my favorite Scripture. God's grace is deeper than any of our sin, struggle, weakness, or pain. And either illness exposes or causes all of those things.
God's. Grace. Is. Sufficient. For. You.
Not only is it sufficient in that God will close the gap and "pick up the slack" that we can't, but He is actually glorified more because we are weak. And our purpose in life is to glorify Him, is it not?
3. He has a Good Plan in the Pain
Finally, please know this, fellow young fighter: God isn't wasting your pain. It is not without a purpose. No, God didn't create your pain… humanity earned that through our sin, and our God is just. But He is allowing you to face these trials for a reason.
When the fire is fierce, He's purifying us into gold. When like a caterpillar we're trapped in a dark cocoon or prison, He's making us into butterflies. When the pressure is unbearable, He's making diamonds out of us (as Hawk Nelson puts it in their song Diamonds).
God doesn't delight in our pain and suffering. But our Father's gifts are far better than anything we could hope for or imagine. He gives us only what He knows that, in Him, we can handle. He gives us what will strengthen us and shape us more and more into His image.
"Not only that, but we rejoice in our sufferings, knowing that suffering produces endurance, and endurance produces character, and character produces hope, and hope does not put us to shame, because God's love has been poured into our hearts through the Holy Spirit who has been given to us." (Romans 5:3-5)
---