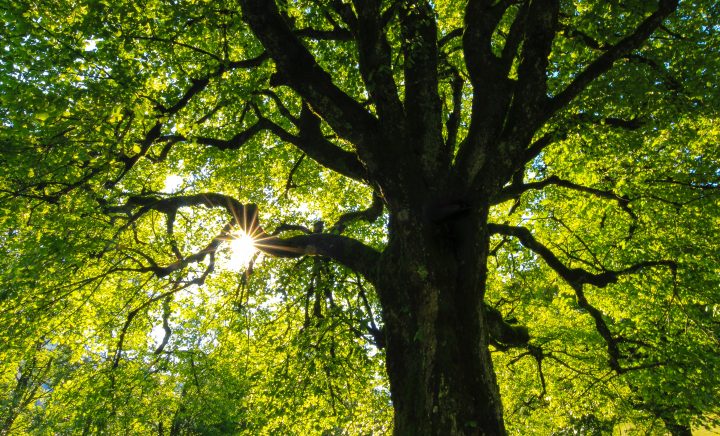 Have you ever tried to share your faith with someone, and they told you they don't even believe in God? How did you respond?
New Atheism has become more popular since the early 2000's with the rise of four prominent atheists: Stephen Hawking, Richard Dawkins, Sam Harris, and Christopher Hitchens. Two of these men have since passed away but have quickly been replaced in influence by agnostic scholar, Bart Ehrman, and a wave of antagonistic TikTok influencers.
What's unique about the last five years or so is the explosion of these atheistic ideas on social media? Christianity has gone out of style, and it's become fashionable to "deconstruct" from "toxic" Christian doctrines. These deconstruction stories, which began at the college level are now widespread even among middle schools.
While I can't provide you with all the answers to this growing movement in one article, my hope is to provide you with some basic tools to help you face this expanding challenge. When someone tells you, "There's no evidence God even exists," or "Christianity is just a bunch of fairy tales," you need to have something to say.
That's why today, I'm going to share with you three very easy methods to show your unbelieving friends or classmates that God exists — using just common-sense logic and historical facts. If you want to go deeper, feel free to check out BaselineChristianity.com for more information like this. You ready?
Method 1: Showing God Through the Beginning of the Universe
Here's how this first method goes:
(1) Everything with a beginning has a cause.
(2) The universe had a beginning.
(3) Therefore, the universe has a cause.
The million-dollar term for this little three-part statement is "The Cosmological Argument" for God. Pretty neat, huh? A more cheeky way to say this is "even a big bang needs a big banger." No matter what, this universe needs something to have caused it. That something is God.
"Wait, wait, wait! How do we know it was God?"
Good question. It's simple really. All we need to do is ask ourselves, "what is the universe?" Scientists will tell you that it's the total combination of all of time, space, and matter. That's a lot of stuff!
But think about that for a second… if something caused all of time, space, and matter, guess what that cause can't be made of? You guessed it: time, space, and matter!
This is a pretty big deal. What this means is that through using simple logic, we see that whatever caused the universe exists outside of time, isn't physical, is powerful and smart enough to create the whole universe and had the ability to do it without something else causing it to (something only living beings can do).
Can you think of anything other than God that fits that description?
Method 2: Showing God Through Right & Wrong
One of the biggest reasons people deconstruct from Christianity is that they believe certain Christian doctrines are "toxic". For example, I've heard God called a "Vindictive Bully" and a "Divine Child Abuser" many times. Doctrines like "original sin", "substitutionary atonement", and "eternal hell" are considered bigoted and abusive. In other words, all these things are viewed as morally wrong.
You know what's interesting about these objections? They actually prove God exists!
Here's how:
1. If moral wrongs exist, a qualifying standard of right and wrong must exist.
2. Moral wrongs exist.
3. Therefore, a qualifying standard of right and wrong exists.
How does something qualify as the standard for right and wrong? In my book, Does God Really Exist? I explain how and why only God fits the bill:
"The truth of the matter is to be a valid standard for objective morality, something needs to be three things: transcendent, authoritative, and personal.
Why 'transcendent'? For something to be transcendent means that it exists across all of time. Since morality needs to be objective across all time to make sense of what we see around us, the source and standard for that morality also needs to be objective across all time. If this standard were to stop existing, it wouldn't apply anymore. That, of course, rules out human beings or even groups of human beings since none of us are transcendent across time.
Why 'authoritative'? For something to be authoritative means it has the legitimate right to tell us what to do. The source and standard for morality must have real authority over all humanity for morality to be binding. Otherwise, morality is just a suggestion, and there's nothing wrong with us disregarding it. This rules out everything in our cosmos since there is nothing in all of the known universe that has legitimate authority over every living thing.
Why 'personal'? For something to be personal means it has the attributes of personhood, or to put it another way—it's a living being. The source and standard for morality must be a living entity to require our moral obligation. Otherwise, we are no more obligated to be moral than if a keyboard or chair were the one telling us to behave morally. The truth is, we can't be morally obligated to inanimate objects, only people.
What happens when you put all three of these criteria together? You come out with an eternal, authoritative person who exists outside of the known universe and is the standard for objective morality. This, of course, is just another way of saying 'God'" (Blake, 26-27).
As you can see, this is a fairly simple argument for the existence of God, embedded in the very objections most posed against Christianity. The truth of the matter is, rather than disprove God's existence, the presence of right and wrong requires God to exist.
Method 3: Showing God Through Jesus' Historical Resurrection
It's really interesting how so many jabs are taken at the history of early Christianity in deconstructionist circles. According to these individuals, the early Church was characterized by chaos with different warring factions competing for control of the Church until eventually one faction stamped out all the rest, made Jesus God, wrote their ideas in the Bible, and labeled everyone who disagreed as heretics. The reality is that characterization is far from the truth (see my booklet Can We Trust the New Testament for more info).
But even if these wild claims were true and the Bible's been terribly corrupted, there's still some basic historical facts the vast majority of historians and relevant scholars (including atheists) agree upon—and these facts prove God's existence. Here they are:
FACT 1: A Jewish Rabbi named Jesus of Nazareth was killed by crucifixion in the first century by Roman executioners.
FACT 2: Jesus' followers had real experiences after Jesus' death that they believed were appearances of Jesus, risen from the dead.
FACT 3: Jesus' followers' lives were transformed as a result of this belief—even to the point of being willing to die for their belief in His resurrection.
FACT 4: James and Paul – both enemies of Jesus' message – came to believe in Jesus' resurrection and became Christians as a result. Both claimed the reason was that Jesus spoke to them after His death.
FACT 5: Jesus was buried in a tomb in Jerusalem which was found empty shortly after His death.
All five of these facts are agreed upon by the vast majority (over 75% of historians), and the first four are agreed upon by over 95% of relevant scholars!
You know what's so interesting about these five facts? No other theory besides "God exists and raised Jesus from the dead" explains these bedrock historical truths.
The "Disciples Lied and Stole Jesus' Body" theory doesn't work because of facts 2, 3, and 4.
The "Jesus Didn't Really Die" theory doesn't work because of facts 1 and 4.
The "Disciples Were Hallucinating" theory doesn't work because of facts 4 and 5.
The "Records Were Corrupted" theory doesn't work because all of these facts are agreed bedrock, historical certainty.
I could go on and on with discredited theory after theory, but the point is, that just putting together all the historical facts everyone agrees on, leads us to conclude not only that God exists but that Christianity itself is true.
Invisible Qualities Clearly Seen
How wonderful it is that God has made His existence clearly known for any who are willing to think honestly about it.
How wonderful it is that God has made His existence clearly known for any who are willing to think honestly about it.
Click To Tweet
"For since the creation of the world God's invisible qualities—His eternal power and divine nature—have been clearly seen, being understood from what has been made, so that people are without excuse." – Romans 1:20
So, the next time someone tells you "There's no evidence for God's existence", ask them if they've heard about these three reasons why we know He does.
---