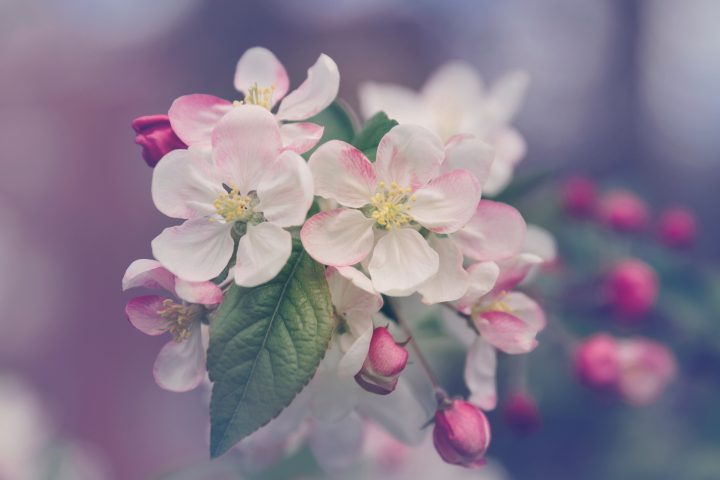 "I don't know how you do it. Being around individuals with special needs makes me too uncomfortable."
"I don't mind the idea of being around and serving individuals with special needs, but I don't know how to get involved."
"I have several friends with special needs, and I help out in my church's special needs ministry. But I'm not sure how to help my friend overcome her fears about it enough to join me."
I've been there.
Before joining my church's special needs ministry, I was hesitant, even though I have a younger sister with special needs. I wasn't sure what to expect. I was scared it would be uncomfortable and awkward. I thought it sounded hard. I wasn't sure if it would be worth it.
After shadowing for several events, I finally decided to join the special needs team at my church. Even though I had some excuses, at the end of the day, I knew how this ministry had served my family, and I knew God was calling me to serve other families like mine.
Looking back three years later, I'm so glad I decided to join.
Has it been awkward, uncomfortable, and hard at times? Sometimes. Was it a little different than I expected? Yes. But is it worth it? Am I glad I joined the special needs ministry? One hundred percent.
God has used me in ways I could never have expected. I've watched kids who had often been considered "outcasts" and "untouchables" find their place in the kingdom of God. I've gotten to know people who maybe don't fit society's mold, yet they are some of the brightest, most full-of-life people I've ever met. I've learned to trust God when I've been pushed beyond my comfort zone.
If you, or a friend, are hesitant about joining a special needs ministry or don't know how to get involved, this is for you.
In this article, I'll show you how you can overcome your fears. I'll tell you why I have no regrets about joining my church's special needs ministry. I'll also give you some ideas of how you can get involved.
Ready? Let's go.
Overcoming Your Fears
Regardless of whether you're thinking about serving or you already serve, I encourage you to pray. If you are thinking about starting or joining a special needs ministry, pray that God will give you wisdom to know if it's His will. Often when I'm serving, I pray and ask God to give me His eyes and His perspective. I ask God to give me wisdom on what to say and what to do. I tell God what I'm nervous about and lean into Him and His power.
Once I've taken my fears to God, I think through them. A big question that I ask myself when I'm nervous or hesitant about serving is why. Why am I nervous? Why am I hesitant?
Sometimes it's because I'm doing something new, and I don't know what to expect. Often, I'll ask the director, or someone else who has served there before, if there's anything I need to know.
If you are hesitating to join a special needs ministry because you don't know what to expect, I encourage you to talk to someone in the ministry. You can also feel free to ask me any questions you have in the comments. If I don't know the answer, I can find someone who does.
Some churches, including mine, offer training where they give you practical tips on how to best serve individuals with special needs before you join the ministry. If your church has a special needs ministry, consider checking with the director on if/when they have a training scheduled.
Sometimes I'm nervous or hesitant because I'm filling in on a Sunday morning helping a kid I usually don't, and I'm not sure what the kids' normal routine is. In that case, usually I ask the director what the routine is so that I know what to expect.
Sometimes I'm nervous because I look at a kid and see their disability or diagnosis, instead of seeing them through God's eyes. My younger sister, Abigail, has Down Syndrome, and when some people look at her, that's all they see—a diagnosis. I can get frustrated with these people, but sometimes I'm just as guilty—I start to worry about if I'm adequate to help with a specific disability or diagnosis.
In these situations, it's helpful to remember that I'm not God, and I don't have to be. Romans 8:28 reminds us that it's God, not us, who works for the good of those who love Him. God parted the Red Sea for the Israelites. God raised Jesus from the dead. Ultimately, God is in control, not me. If He calls me to serve someone, even if it's beyond my comfort zone, He will make up for my inadequacies.
I often remember 1 Samuel 16:7b, "For the LORD sees not as man sees; man looks at the outward appearance, but the LORD looks on the heart," (ESV).
God doesn't see a special need or diagnosis.
God sees someone created in His image (Genesis 1:26-27). Even before Abigail was born, God knew her (Jeremiah 1:5). God created her inmost being and knit all of her—every chromosome, every organ, every part—together in her mother's womb (Psalm 139:14-16).
So, when I'm struggling to see a person instead of just a diagnosis, I pray and ask God to help me see them through His eyes. I think through these verses and remind myself how God sees them, as His precious children. I give Him the control. I trust Him and lean on His understanding.
Getting Involved
One way to find a special needs ministry is to ask around. Maybe ask one of your church's pastors if your church has a special needs ministry.
A lot of churches, including mine, participate in a special needs' ministry called  Nathaniel's Hope. Nathaniel's Hope provides churches with special needs training, among other resources. They also have a program called  Buddy Break. Buddy Break is a free respite event where kids and young adults with special needs have fun, while their parents get a break. You can see if your church, or a church near you, participates in Buddy Break here.
If your church doesn't already have a special needs ministry, maybe God will call you to start one. Or maybe you could start by intentionally befriending someone with special needs. You could also join the Nathaniel's Hope Prayer Team.
However you get involved, know it's worth it. I promise you, if God is calling you to join a special needs ministry, you won't regret it.
Welcome in God's House
I remember the first time my family went to our church. When Abigail was born, we had to move in search of adequate care for her medical needs. After we moved, we searched and searched for a good church. The first several or so churches we tried seemed good at first, but they saw Abigail as some sort of untouchable. So, we kept searching.
Finally, we walked into yet another church, and much to our surprise, they welcomed all of us. They even had a trained buddy who could help Abigail so that she could go to Sunday School. The church wasn't our normal denomination, but we knew we'd found the right church—a church that loved all of us.
I invite you to join in what God is doing. I pray that God will use this article to inspire you to help make families just like mine feel welcome in God's house, no matter the diagnosis or disabilities.
If you have any questions, thoughts, or experiences you'd like to share, feel free to drop them in the comments. I'd love to talk to you more about this subject!
---