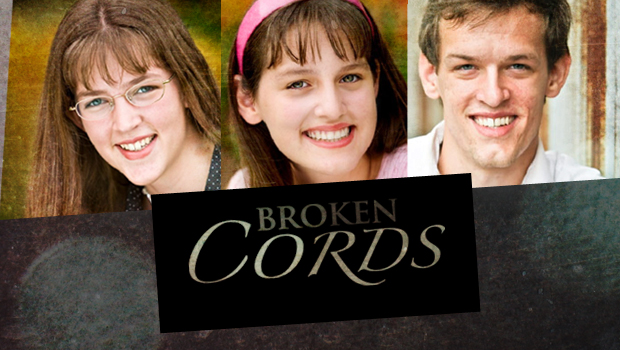 Teen siblings and Texas natives, Stephen, Melanie, and Diana Muldrow decided to use their summer raising funds to fight human trafficking in the city of Houston. But instead of doing the more traditional bake sale or car wash, the Muldrows set their sights on organizing a benefit concert — and not just any concert, but a concert featuring world-class musicians at Jones Hall, home of the Houston Symphony.
Brett and I love their creativity — and the way they have worked hard to accomplish their goal. The concert, which they named Broken Cords, will be held at Jones Hall on August 29th, and will include acclaimed clarinetist Håkan Rosengren, concert pianists Rick Rowley, Caleb Harris, and Andrew Staupe, and violist Luke Fleming, a C.V. Starr Doctoral Fellow at the renowned Juilliard School in New York City.
This past week, the Christian teens were featured in the local newspaper — The Baytown Sun — with a great article on what they're doing and why they're doing it:
Teens work to end human trafficking
by Stacy Parent

Movies. Parties. Friends. These common teenage pastimes have not filled the days of three Highlands teenagers this summer.

Rather, Stephen, Melanie and Dianna Muldrow have spent their time organizing a life-changing event.

Broken Cords, a benefit concert to raise awareness of human trafficking and modern-day slavery, will be held Aug. 29 at Jesse H. Jones Hall for the Performing Arts in downtown Houston's theater district.

All proceeds from the concert will benefit Houston's Coalition Against Human Trafficking.

The Muldrows were inspired to organize the concert after reading "Do Hard Things" by Alex and Brett Harris. The book encourages teenagers to rebel against low expectations.

"Teenagers are capable of a lot of stuff, but they don't do a lot of stuff, mainly because people don't expect them to," Stephen Muldrow said. "We wanted to do something meaningful, something that had a purpose to it."

The Muldrows decided to shed light on a cause close to their hearts — human rights.
If you live in the Houston area, make plans to be at the concert with your family and friends on August 29th. Tickets range from $25 to $75, and they have special discounts available for groups. All proceeds go to fighting modern-day slavery.
Even if you don't live in the Houston area, take the time to think of people you know who do. Then give them a call, send them an email, or shoot them a text message and encourage them to attend and spread the word themselves.
Broken Cords is an effort worth getting behind — not only to end injustice, but also to show the world what God can do through teens who are willing to spend their summer doing more than just watching movies, shopping, and going to parties.
+ Official Site / Buy Tickets / Facebook Group +