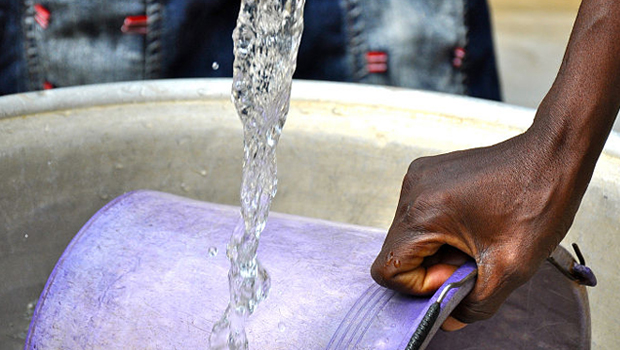 Hi, Alex and Brett. My name is Ron Hunt. I'm a pastor in San Jose and have been working with students for about 25 years now. I thought I'd encourage you today with another example of a group of students doing "hard things." Our student ministry is called X-Force Student Ministries. They've done some pretty amazing things through the years.
Alex and I are down in SoCal doing some television and radio interviews, but we received this email the other day and just had to share it with you. Allow it to inspire you — whatever your "holy ambition" may be. Pray that God would give you a vision to serve others and magnify His name in the world!
One example is the African Water Project, a student-led campaign to provide safe, clean water to the people of sub-Saharan Africa. Last year, the day before World Water Day (March 22), they heard about the water crisis in Africa. Inspired by Zach Hunter's challenge to "be the change," they decided to take action. They founded African Water Project the next day.
Right away, they decided to conduct an H2O Challenge — choosing to drink only water for two weeks, setting aside the savings, and giving it to the African Water Project. On the day they began this Challenge, they announced their intentions to our congregation and challenged those in attendance to join them, along with other family members and friends.
Next, they decided to change the opening day event of their annual X-Tour (an amazing adventure tour we conduct each year). They would travel to Death Valley, one of the hottest places on earth, to conduct a 15-mile walkathon to benefit AWP.
It was an amazing experience! Temps reached 121 degrees that day! They called it the Badwater for Good Water Walk, since it began in the Badwater Basin of Death Valley (the lowest point in the Western Hemisphere), and it was being conducted to bring good water to the people of Africa.
Together, the students were able to increase awareness of the African water crisis (through speaking engagements, media coverage, etc.), as well as raise enough funds to drill three new wells in Western Kenya, and repair seven more in Zambia! To commemorate World Water Day this year, and to celebrate the 1st anniversary of African Water Project, they sent funds to repair three more wells in Zambia.
This year, the students are preparing to conduct an event they're calling the Give-Well Triathlon. It will be a three-sport endurance event around the Monterey Peninsula, here in California. They will be paddling sea kayaks for 3 miles, then riding their bikes around the entire Peninsula (about 17 miles), and finishing the last five miles on foot.
We hope to be able to raise even more money for new wells this year! The exciting thing is seeing how many other youth groups and individuals they've been able to inspire along the way! Breakaway Magazine just interviewed them a couple of weeks ago, too. We're excited about what God is doing in our midst and consider ourselves a part of the rebelution!
You might want to check out some of what these students have been up to by visiting their website: www.AfricanWaterProject.org. Thanks for all you're doing to inspire and challenge this generation! Let us know if there is some other way we can help. We'll try to keep you informed about the plans we have for the future. Next year, we hope to be in Africa!