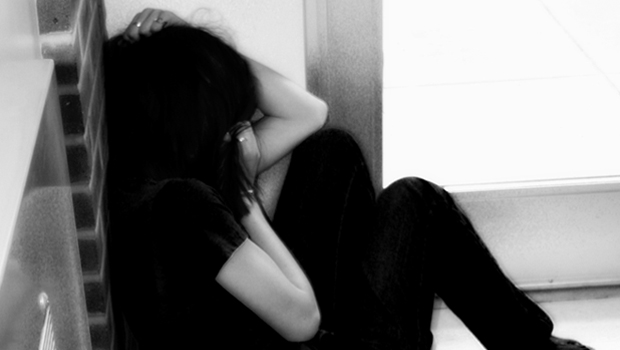 We love sharing stories about rebelutionaries making a difference. That's especially true when we believe that what they're doing will serve as a catalyst for other young people to do the same thing. Well, this is one of those stories.
Consider this shocking fact: Every year in the United States, between 100,000 and 250,000 children are trafficked and sexually exploited. Human trafficking isn't just problems overseas—it's happening in our own backyards.
When sisters Nicole (16) and Rachelle (20) learned about this heartbreaking reality, they were moved to action. Here's the story of the Freedom Ball and Fundraiser—taking place on April 21, 2012—in their own words:
---
Rachelle's Story

When my mom got a fiction book about human trafficking from the library little did she think that I would look at it and become passionate enough about the subject to end up trying to do something about it. It's a very intense subject—sex trafficking. I'm 20 and the thought of girls younger than me being forced into such a horrible life fills me with both indignation at the men who would use helpless girls and compassion for the victims.

I researched it, looked into different organizations, and wondered what I could do locally. I thought about contacting an organization and just talking to someone but all of the organizations that I could find were either focused internationally, in different states besides CO, or not decidedly Christian.

When my cousin told me about Mercy Project Colorado, it sounded like the perfect organization to talk to. Then my sister came up with the idea of holding a ball as a fundraiser. I thought it was a great idea! So here we are—12 days from our first ever fundraiser: The Freedom Ball. It's been an exciting journey so far and I can't see where God will take this small event! I hope you will join us in supporting this great work!

Nicole's Story

It started the last week of January, when I was hanging out with my cousin and asked him, "What's your passion?" When he told me, "Fighting sex trafficking," I was stunned. I knew next to nothing about it. He said sex trafficking happens in the U.S. just like any third-world country. What's more, he said a friend of his was starting to build a safehome called Mercy Project Colorado right near Broomfield (about an hour from me) for girls rescued to get Christian counselling, free medical care, and just basic help.

That evening, I began to do some research. Sex trafficking is a $58 billion industry in the U.S. affecting 100,000 to 250,000 children every year. But in all 50 states, there are only 10 safehouses for trafficking victims. I began to pray that God would show me how I could help. And while I prayed, the idea came, in a thought so clear, so obvious that it was eerie: "Host a benefit ball." My first thought was, "What?! You've got to be kidding!" But God had given me a big goal in answer to my prayers. How could I back down now?

I decided that moment that no matter what it took, I would host this ball. For me, it was a crazy leap of faith! I had nothing going for me. I had no money and I'm sixteen. But the next day, my older sister said she'd help. After that, getting our mom's permission was easy, and the Freedom Ball was launched!

Throughout the planning that has gone on since then, a lot of impossible things have happened, like someone donating a huge room for us to use that would usually cost hundreds of dollars! This project was built by prayer, and now we wait in eager anticpation (and a little nervousness!) to see what God will do with it. Please be a part of changing the lives of sex trafficked victims today!
---
We asked Nicole and Rachelle what rebelutionaries could to do help make the Freedom Ball a success. This what they told us:
Make a donation to help build the home ("Any little bit helps! You don't have to be a millionaire. We certainly aren't!").
Sponsor someone to attend the ball ("If you can't make it, you can help cover the $25 ticket for someone else.").
Pray for the ball ("We've already seen the power of fervent prayer, please join us in praying for success and increase awareness!").
Spread the word ("Send this to your friends, family, or church… Anyone who might donate. If they live in CO, encourage them to come!").
We would add one more thing you should do: If you like Nicole and Rachelle's idea, steal it! I'm sure nothing would make them happier than to hear that other teens were inspired to action by their example. In fact, I'm sure they'd love to help you. You can reach them at freedomballfundraiser [at] gmail [dot] com.
---
---