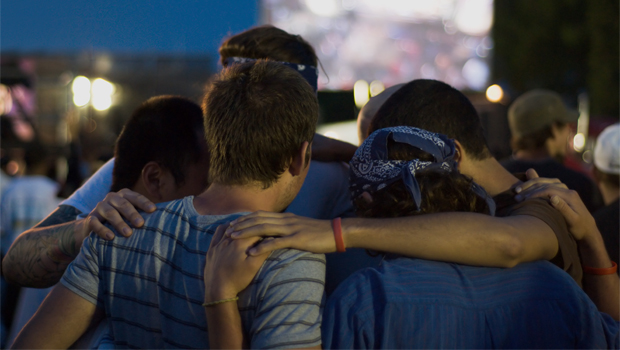 ---
Recently the Lord laid it on my heart how important prayer is. He showed me how it is His desire for this generation to become one of prayer.
He also showed me how broken this generation has become. Alcohol, drugs, depression, homosexuality, STDs, and teen pregnancies run rampant.
But there's something we can do. Pray.
After my eyes were opened to what's happening, I knew I had to do something about it. So I started a prayer group. I'm asking for people to take a specific hour each day to pray for this generation. That way there are people praying 24/7 around the world with the sole intention of seeing change and restoration brought to this generation.
We're calling it, "The Few" from Matthew 9:37-38.
"The harvest is plentiful but the workers are few. Ask the Lord of the harvest, therefore, to send out workers into his harvest field."
We are The Few. The Few who desperately pursue God as far as humanly possible. The Few who pray without ceasing. The Few who glorify the Lord in all that they do. The Few who boldly proclaim the name of Jesus wherever they go. Are you the many or the few?
Here's how you can get involved:
Volunteer to pray! Leave a comment below letting Josh know what hour of the day you can pray and what time zone you're in. There can be more than one person praying each hour.
Help spread the word! Share this post on Facebook and Twitter, and invite your friends and family to join you in prayer for our generation. The more people praying the better.
Offer your skills! Josh is working on a website, so if you have gifts in graphic design, web design, or writing, let him know using the comment section below.
---