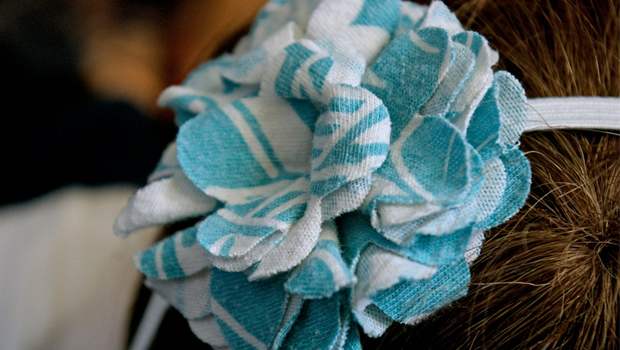 ---
I was four when it all began. It started with something most children hear at one time or another: "Em, you need to finish your food. Think of all the children in other countries who don't have anything to eat." Within minutes, I was in my room collecting pennies, candy, and cracker packs in a paper bag which I promptly handed to my mom.
"What's this?" she asked.
"I want to give this to those children," I said earnestly.
Mom and I couldn't find a way to give those things to those children, even though I asked many times over the next several weeks.
Fast forward ten years
It was the summer of 2012. I had read a few articles and books that really sparked my burden for orphans. I couldn't just sit around and think about the fact that there are 150 million orphans any more; I had to do something. Mom and I started praying about ways we could help, an outlet for my burden. We came up with the idea of an Etsy shop where all the proceeds would go towards orphan care. At first, we decided to give the money to an Ethiopian orphanage. But God had a different plan.
Through a friend we learned that Nik and Stacy were adopting a child from Ethiopia. The more I prayed and thought about it, the more I felt like we should give the proceeds of our Etsy shop toward Nik and Stacy's adoption expenses. Well, it turned out that Mom had the same idea.
Over the next few months, Mom and I got in touch with Nik and Stacy and things began to line up. On October 31, 2012, our Etsy shop opened.
On November 3, 2012 we had a booth at a craft fair to kick-off our shop and raised over $350! Since then, we've attended another craft fair and made our first several Etsy sales. We were recently able to meet the adoptive parents to be!
How You Can Help
I want to use this Etsy shop to raise orphan and adoption awareness. You can help! Do you know of any families that are adopting (or looking to adopt) in your area? If so, look for ways you that you can help them. Even if you don't have the means (or the money) to help them finance their adoption, there are plenty of ways you can help:
If they already have children, volunteer to babysit so that the parents can work on the piles of paperwork that come with adoption. Even something as simple as keeping an eye out for adoption resources (fundraising ideas, helpful articles, etc.), can mean a lot to someone in the process of adopting. But most importantly, pray. Pray for the child, the parents, and all those involved. Let the adoptive parents know that you are praying for them and their child!
If you don't know of anyone who is adopting in your area, there is still a lot you can do. Have you thought of helping someone who is not in your area? The adoptive family that we are helping lives over 900 miles away from us! AdoptTogether.org is a great place to find families who are adopting.
If you have a blog (or any type of social media), help us spread the word about adoption and orphans. I encourage you to do a little research on the subject; you might be surprised at what you find. For example, did you know that a child is orphaned (without one or both parents) every 18 seconds?
We didn't come up with the idea of caring for orphans. God calls us to do it. James 1:27 says: "Religion that is pure and undefiled before God, the Father, is this: to visit orphans and widows in their affliction, and to keep oneself unstained from the world."
---