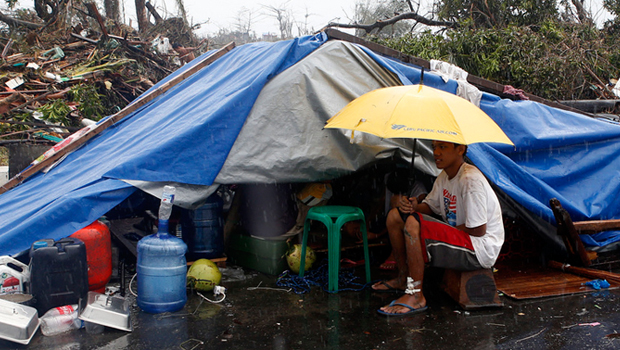 ---
I believe that it is part of God's wonderful design that though the world's strongest storm hit our developing country, by faith, we can begin again. I was not affected by the typhoon here in Manila —physically. But one thing is clear, I am affected emotionally because even long distance from the affected regions, the desperate cries of my people are echoing clearly in my heart. Please help us pray along with the rebelutionaries here that one day, we will be back to normal.
Please also pray for us for we are doing a leap of faith to raise Php 30,000 of cash and other relief goods to be donated for the typhoon victims.
We will collect donations of cash and in kind from our community and schools and businesses nearby. At the same time, we will include Gospel Tracts in the relief goods to bring them "real hope" (1 Peter 1:13).
We are calling the project Unleash Hope. God moved us to do this for if you will see the destruction Yolanda (the typhoon) brought to our brethren, it is beyond the scope of words to be described. Just the thought of it breaks my heart and brings me to tears.
Compassion — that is the blood of this project. God is calling us to put our love for Him and for people to practice. Please do help us in prayer. God bless, brothers and sisters.
Filipino Rebelutionaries for Christ,
Unleash Hope Team
---
UPDATE 11/17/13:
(click on image to visit the Unleash Hope Facebook Page)
---
Photos courtesy of Mans Unides and Flickr Creative Commons.
---