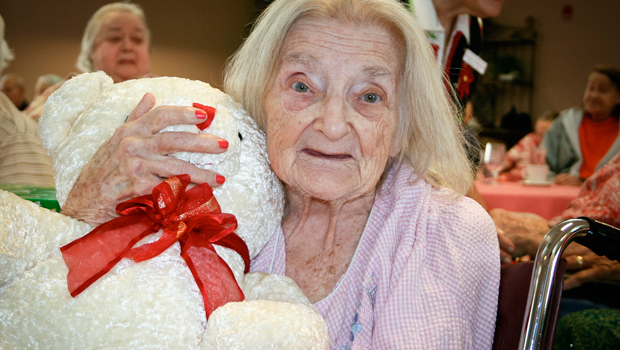 ---
Want to get a head start on capturing the Christmas spirit? Read carefully for details…
Hi, I'm Abigail Allen. I'm fourteen years old and I travel around the US, Canada and into some third world countries singing southern gospel music with my seven siblings as well as my mom and dad. Oh, and there's something else you should know about me. I live on a bus.
Keeping all of this in mind, you can imagine how involved I am in multiple ministry projects, however this year I decided I was going to step forward and do something I had never done before and was not exactly comfortable with.
I decided to organize a group of my friends and make small gifts (bookmarks, keychains, jewelry, cards, etc.) to distribute at nursing homes in the area in which all of us live.
Most elderly people in nursing homes have no family to visit them and being in the last days of their life, you might imagine how it would feel being 'imprisoned' — so to speak — in a hospital-type environment. (Nothing against nursing homes, all of these statements are simply speculation of how I would feel. And I'm not exactly normal.)
There is little to bring these people joy, and I have witnessed the amazing transformation in these people when they see young people who really care. Having sung in multiple nursing homes across America I am familiar with this kind of thing.
God placed a burden on my heart to step out, front and center and defy the low expectations of others for people my age to bring joy to others this holiday season.
You can join me with your prayer support, or you could look into how you can do something similar in a nursing home somewhere near where you live this Christmas season.
What are you doing to show the love of Christ this Christmas?
---