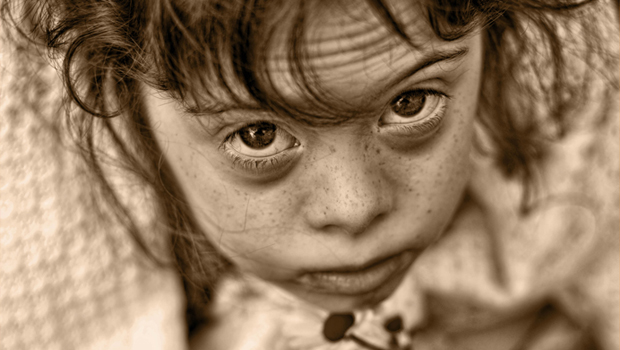 "And the King shall answer and say unto them, Verily I say unto you, Inasmuch as ye have done it unto one of the least of these my brethren, ye have done it unto me." — Matthew 25:40
Who can be called "the least of these, my brethren" if not the orphans of our world? Children without families become marginalized all across the globe. How do we reach out to them and make a difference? We're young. We can't adopt, and we don't have lots of money to donate to child sponsorship, orphanage work, adopting families, adoption grants, and the many other orphan related caused. So what's a teenager to do?
Heart for the Fatherless
The desire to help the fatherless budded in my heart when, as an eight-year-old girl, I learned about abortion. That year I asked people to give me baby clothes for my birthday instead of toys. As I grew older, I continued to learn about the overwhelming need of orphaned, poverty-stricken, and unwanted children around the world. The more I learned, the more I wanted to help, but what could I do?
I didn't know any adopting families at the time, and every opportunity seemed to require volunteering at a distant location or donating lots of money I didn't have. Discouraged, I did what I could and continued to learn as much as I could for that day when I would be old enough.
Teens Interceding for Orphans
Since then, I've learned a lot. I've had the privilege of observing and learning from several friends' adoptions. Along the way I learned that there are plenty of ways young people can help after all. (You probably already knew that.) My brother and I have been excited to help raise funds, pray, and support the adopting families we know.
Last month, I came up with a new idea. What if there was a website designed to show teens how they can get involved in orphan care? I started trying to create the website I had hoped to find in past years, and the idea for Teens Interceding for Orphans grew quickly.
Now the site is up and running. All it needs is teens to start getting involved, interacting, sharing ideas, and helping out. Teens Interceding for Orphans includes a list of ideas for ways to help, a page of resource links, videos to inform and inspire, a book list, and more.
There are also several teams you can join. The base team is simply a place where you can share what you're already doing to help orphans. The prayer team offers a chance to create prayer chains for orphans and adopting families. Finally, for adopting partners you can indicate your willingness to do something like design an adoption blog for a family. Hopefully after people start signing up we'll be able to start matching volunteers with adopting families who need help.
I'm also hoping that those of you already involved in caring for the fatherless will share your ideas and projects on the blog to encourage and inspire the rest of us.
Come On Over
The projects already shared here on The Rebelution make it excitingly clear that lots of you care about orphans. Whether you're still searching for a way to make a difference or have successful projects already in motion, I hope you'll come over and join the team.
---