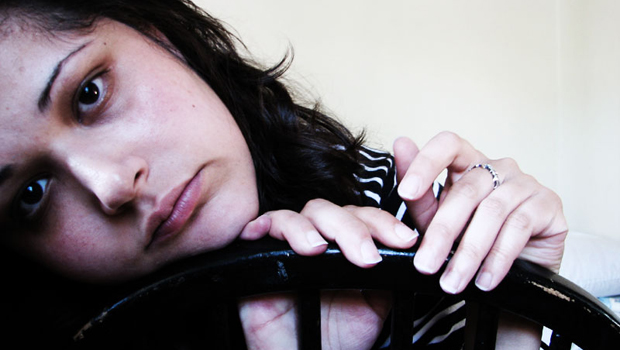 ---
Recently, I submitted a three-part story for a children's magazine to consider for publication — a diary-type chronicle of my life as a pastor's kid. As I waited for a reply, I had already begun to count my chickens.
Diligently I calculated the compensation and multiplied it by three, imaged the cartoon-ish artwork that would illustrate the series, and hoped the editors would spell my name right. I even prayed about it and felt confident that the God who delights to give us good things would, without a doubt, make sure it got published.
Then came the reply. "Dear Contributor, we regret to inform you that your story is not exciting enough" and then, in bold red letters, they clarified "ALL 3 of them" as if I was confused.
I took a deep breath and held it for a long time before slowly letting it out. Not exciting enough? They should try living my life, I fumed sarcastically. After the frustration wore off, I felt like crawling in a hole and never writing again.
My fledgling writer's heart felt as if it had been crushed. I had dared to expose my personal life and feelings only to have them reject it and then inform me it wasn't exciting enough.
My initial thought was to question God. If he truly desired good things for me, like success, then why would He allow my work to be rejected and then so harshly criticized?
And then it hit me. Perhaps, He desired for me a greater, deeper lesson than the joy of success. Could it be that by traveling through the valley of rejection He only wished for me to live a better story — to turn criticism into motivation, disappointment into action?
In his book A Million Miles in a Thousand Years, Donald Miller states "Once you live a good story, you get a taste for a kind of meaning in life, and you can't go back to being normal; you can't go back to meaningless scenes stitched together by the forgettable thread of wasted time."
So how can we live a better story?
As I pondered how I could implement a better story into my own life, I imagined myself skydiving from a crystal blue sky, or going on a high risk mission trip to a war torn country. Maybe I would champion a cause to end human trafficking, or raise money for clean water wells in Africa. I could pursue my interest in rock climbing, take an art class, or run a 5k.
Visions of adventurous grandeur danced around in my head, all of them good ideas, but something inside held me back. Perhaps it was reality — reality of a kitchen that needs cleaning, schoolwork that needs completion, and a realization of financial limitations.
I felt as if I had listened to God's calling to live a better story, but perhaps I had tuned out the rest of what He was saying.
In my eagerness to turn my disappointment into action I had inadvertently made a false start. I had yanked the pen away from God and begun to write what I thought would be a much better story with my life — a more exciting story. I plunged ahead only to crash into the brick wall reality.
But why, why would God invite us to live a better story and then at times seemingly limit us by our circumstances? I believe it is because when we are overwhelmed by our helplessness to alter situations, to play with the cards we are dealt, it is then that God can step in and work most powerfully.
When we've mistakenly tried and failed at every option known to our finite human reasoning, when we finally realize that it is impossible for us to write a better story for ourselves (let alone live it), and we fall exhausted and submissive at His feet, we then give Him permission to work mightily in our behalf.
But I have to wonder, is there a bit of a grey area, a blending, between our desire for a better story and the pursuit of happiness? Do we sometimes erroneously desire a better story for the sheer excitement, the recognition, that moment of joy? Do we fall into the trap of unconsciously blaming God for the circumstances that sometimes tie us down to a mundane everyday life?
We wake up, go to work or school, come home, go to sleep and then repeat. All the while thinking that perhaps God has laid down the pen — that He is taking a break from writing our story simply because from our point of view there's really not a lot going on. Little knowing that He hasn't forgotten about us, and with every experience, every act of service, every action, reaction, and interaction He's writing.
It is one of our greatest privileges as humans to humbly come before the Creator of the universe and offer Him praise through the mundane.
One of my favorite quotes is by Rabindranath Tagore who said "I slept and dreamt that life was joy. I awoke and saw that life was service. I acted and behold, service was joy."
When we love God enough to make every aspect of our lives a living sacrifice, when we sacrifice the outcome of our story, when we sacrifice our desires, hopes, and dreams, when we offer sacrifices of joy in the midst of pain, He delights to co-operate with us, to infuse His strength into our weakness, and build our faith muscles with each trying situation.
True to God's giving character, this complete surrender of our story will not only strengthen us, but it will be a powerful witness to the joy of the Christian life.
Donald Miller states that "We live in a world where bad stories are told, stories that teach us life doesn't mean anything and that humanity has no great purpose. It's a good calling, then, to speak a better story. How brightly a better story shines. How easily the world looks to it in wonder. How grateful we are to hear these stories, and how happy it makes us to repeat them."
No matter what chapter in life you find yourself living, whether God has called you to big responsibilities or asked you to serve him faithfully in the mundane, He hasn't forgotten about you. He is still writing your story — you're living in it right now, all you have to do is trustingly embrace this chapter.
---
Share Your Thoughts in the Comment Section!

There are currently __ Comment(s)
James 4:10
Humble yourselves in the sight of the Lord, and He will lift you up.

Isaiah 55:9
"For as the heavens are higher than the earth,
So are My ways higher than your ways,
And My thoughts than your thoughts.

Jeremiah 29:11
For I know the thoughts that I think toward you, says the LORD, thoughts of peace and not of evil, to give you a future and a hope.

Hebrews 6:10
For God is not unjust to forget your work and labor of love which you have shown toward His name, in that you have ministered to the saints, and do minister.

Philippians 1:6
Being confident of this very thing, that He who has begun a good work in you will complete it until the day of Jesus Christ;
Photo courtesy of Jamelah E. and Flickr Creative Commons.
---