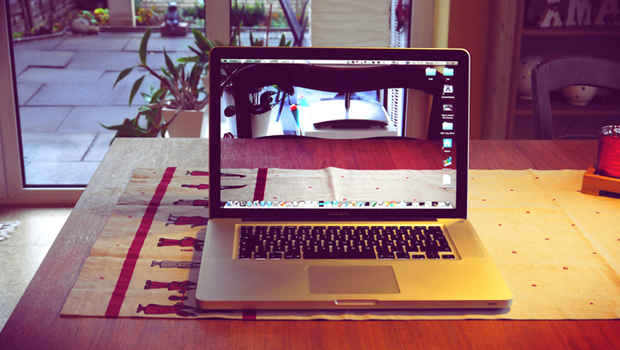 ---
Among evangelicals today there seems to be this attitude that the most important aspect of our community and witness to a lost world is transparency. We have begun to believe that what the world wants more than anything from us is for us to be real.
Allow me to first say that I am wholeheartedly in favor of transparency.
It seems to me that there are way too many Christian circles out there that portray Christians as well dressed, well mannered, well respected people who have a great life with little to no problems. If you turn on TBN for long enough, this is the picture that you get.
When in reality, following Christ is messy and difficult. We have been given a new nature yes, but the old nature creeps back up often and we continue in our struggle with sin and temptation. Furthermore, we have so many trials and tribulations.
So hear me when I tell you that I believe in transparency.
I wish for the day when as local gatherings of believers, we can share our struggles.
That when the pastor asks for prayer requests, John stands up and expresses his need of prayer because he struggles with anger on a daily basis.
I dream about churches that spend much time during their Sunday gatherings in confession and prayer over their struggle with sin.
Small groups should be a place that we share that we are far from perfect.
Here is where I find the problem though; we stay in the place of transparency far too long.
We are way too content sharing our struggles with each other while we neglect to talk about how we are fighting it.
Small groups gather, spend an hour talking about how we are "all sinners." By the way, Christians in the Bible are called saints way more than sinners (it's a 3:1 ratio actually).
We talk about how we struggle often, but never how we are making war.
We would rather stay in a place of admitting a struggle than actually get up and do something about it.
Our cry for transparency has left no room for the war against sin.
James 5:16 says – "Therefore, confess your sins to one another and pray for one another, that you may be healed. The prayer of a righteous person has great power as it is working."
So we should spend more time praying for each other "that we may be healed" than sharing what it is we are struggling with.
I'm not saying lose the transparency; I am calling for us to not leave ourselves in that state.
When an unbeliever walks into our assembly, they should not only see a group of people acknowledging their sin, but they should also see a group of people acknowledging their Savior and praising God for victory over their once struggles.
We are so foolish in this because we will come into the same small group for two years and talk about our struggle with porn; all the while having our friends sympathize with us and commend our honesty and transparency.
Yet, two years have gone with no victory over the sin because we were so stuck on being transparent.
The gospel has set us free to be weak yes, but it has also given us freedom from the bondage of sin!
We have been saved from guilt and shame, but we are supposed to have glorious fellowship with our Savior; and that fellowship is broken by sin.
We have been set free by the gospel to hate our sin, not sulk in it.
The gospel leaves no room for continuous sin in our lives.
As we open up about our struggles, the body of Christ is supposed to pray for us and help us fight.
It's time to take the next step, Church! We were not called to boast in our sin (that's what we are doing when we are only ever sharing our struggles), but we are called to boast in Our Savior!
So what sin have you been sharing with people for the past few months that you have not taken steps to overcome yet?
Philippians 1:6 — "being confident of this, that he who began a good work in you will carry it on to completion until the day of Christ Jesus."
---
Share Your Thoughts in the Comment Section!

There are currently __ Comment(s)
---
Photo courtesy of Marian Sievers and Flickr Creative Commons.
---