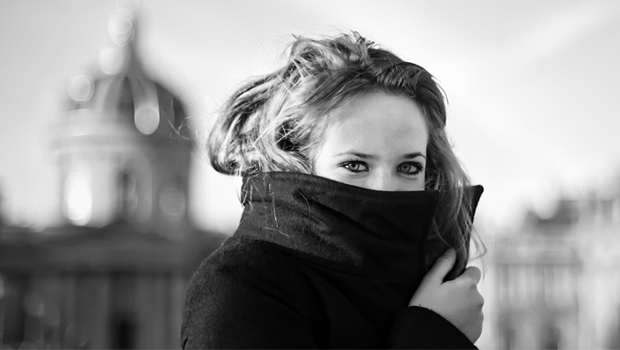 ---
For years I could never find God. The real problem was that I wasn't looking. I was so stuck in my defiance and my will to "do things myself" that I didn't allow myself to open up to God.
That changed for me this past Fall.
I was at one of the lowest points of my life. It's truly amazing the higher power that seizes us at the moment when our knees hit the floor. God was there for me, I just didn't know it yet.
I was an atheist — a plague passed onto me by my parents and a lifetime of cruelty. I saw no hope. I saw no God. I wanted to live, but I didn't even know why anymore. So one day I did something that I would have never in a million years imagined myself doing. I didn't even know exactly why I was doing it. I went to church.
I wore my best sweater and jeans with no holes. I respected God even though I didn't believe in Him. The church was huge and people flooded in, filling every pew seat. They were all smiling, they looked so happy and I remember wondering, Why?
When the band started playing worship music, the room exploded with energy and life. There were people jumping up and down, others dancing in the aisles, some singing, others with their hands raised to the sky, some even had their eyes closed.
When I looked around me, as I stood still with my arms glued by my sides, I saw that all these people had one thing in common. They appeared to be having a deep, spiritual experience. I couldn't fathom it, but I recognized that it was a very beautiful thing, and I wanted to have that.
The following week I received a Bible in the mail, a gift that was infinitely precious. Without entirely realizing what I was doing, I began to read. I remember one night coming across Jeremiah 29:11-14…
"For I know the plans I have for you, declares the Lord, plans for wholeness and not for evil, to give you a future and a hope. Then you will call upon me and come and pray to me and I will hear you. You will seek me and find me. When you seek me with all your heart I will be found."
That night I prayed to God, asking Him for forgiveness and asking Him into my life. That Sunday I went back to church, as I did every Sunday after that.
In a nutshell, that was how I became a Christian. The point of sharing my journey is to say "Hey, it's okay if you weren't raised a Christian. Your years of strife don't make you any less of a prize in God's eyes." I struggled for years on how to let Jesus in my life, and the simple, beautiful truth is — you just have to ask.
So to all the Christians out there: Don't forget to pray for those that are lost, that they may too come to know our truly awesome God.
---
Share Your Thoughts in the Comment Section!

There are currently __ Comment(s)
---
Photo courtesy of Stuck in Customs and Flickr Creative Commons.
---