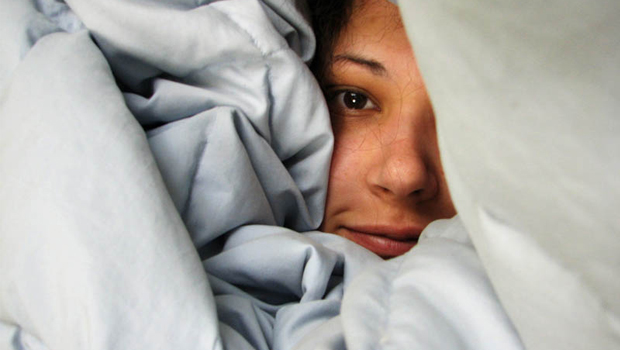 ---
My alarm went off.
It was 6:00 in the morning, cold and uninviting. My bed was very warm – and seemed even more so when I stuck out my hand to turn off the annoying screech of the alarm clock.
One glance at my calendar hanging on the wall totally disheartened me. The day was full of classes. Sleep was still near enough to slip silently and peacefully into school-less oblivion.
Just as my eyes were closing again, something on my calendar arrested my attention.
Oh yeah… It was that sticky note with my New Year's resolutions. The first one read: Get up at 6:00.
Every day is a struggle, to get out of bed, to start schoolwork, to finish schoolwork, etc. When I was telling some public-schooled friends about my form of education, they both seemed impressed and said it must take, "a lot of discipline to get your work done."
I felt like I should say something: I don't have a lot of discipline. It's hard to get stuff done, and more often than not, it doesn't get done.
It's hard not to be the typical teenager type — to be what the world expects us to be, or seems to want us to be.
It's so easy to just hit the snooze button and zonk out instead of getting an early start on a busy morning.
It's so easy to snap back at a little sibling instead of answering that question for the hundredth time gently.
It's so easy to spend more time worrying about ourselves and what other people think of us instead of reaching out to other people and serving God through serving them.
But this world isn't easy. And it's not meant to be. One of the hymns that comes to mind says,
He never promised that the cross would not get heavy,

or the hill would not be hard to climb,

He never offered victory without fighting,

He said help would always come in time.
Yes, God will answer prayers about getting up in the morning. He will help you answer that oft-repeated question again. He will help you to serve His people.
The point is not to have an easy life – Christians don't live easy lives – the point is to serve Him in even the mundane little every day things and when we feel like giving in,
Help will always come in time.
---
Share Your Thoughts in the Comment Section!

There are currently 16 Comment(s)
---
Photo courtesy of Jamelah E. and Flickr Creative Commons.
---