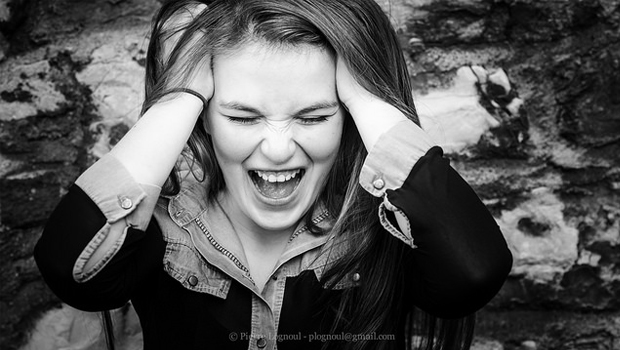 ---
I can't say that my journey of doing hard things has been anything spectacular. In fact most of ya'll would possibly consider me the least experienced to write on this topic.
I never ran any political campaign, never raised an enormous amount of money for some kind of organization or ministry; never started a business. I am just Hannah, a simple rather unordinary ordinary girl.
Nevertheless, hard things do exist in my life.
The dreadful math monster of doom… Seriously.
Math stands as one of my biggest most tear-producing, frustrating, despicable, painful, and discouraging obstacles in my life and it all began at age 5 or 6.
I realize that there are lots of people who have struggled or are struggling with math and I am sure there are lots of you reading this who can totally relate to my story; the story of fighting and failing, of giving up and trying again, yet of eventual victory and freedom.
I vividly remember those days of old. Each passing day was a struggle. Year by year went by and math continued to haunt me. I went through algebra 3 or 4 times, yet still didn't understand and eventually ended up graduating simply because I had to move on in life and couldn't stay in high school forever just because of math.
College didn't save me from this dreadful monster either. It continued to haunt me, stalk me, and hurl its self at me. I needed 4 credits of math in order to graduate from this college whether I got an associate's degree or a bachelor's.
I studied for a math CLEP test for two summers in a row (a horrible way to spend your summer, by the way) and then I studied again over my Christmas break, yet each time I freaked out and never took the test, knowing for sure that it would destroy me and I would be unable to pass the test.
Now in my third semester of college and spring break just around the corner, I knew that I must defeat this math. I signed up for the CLEP, studied for it one last time, and took the test with fear and trembling, yet with prayers surrounding me.
I am pretty sure that was the longest hour and a half I ever experienced, yet by God's mercy and grace and many people praying, I passed the test with exactly the percentage I needed.
Trying to learn math. Learned perseverance instead.
I openly admit that I failed and gave up on multiple occasions, yet God never gave up on me and he gave me the courage to get back up and try again. And yeah, I got back up only to fail again, yet God was still there for me.
My point is, doing hard things often requires failing and maybe failing lots. Doing hard things may not be something extraordinary and glamorous, but could mean simply being faithful in a school course, such as math.
Doing hard things doesn't necessarily mean you'll change the world, but simply being faithful to persevere in the little things that don't seem to make a difference.
I used to feel discouraged because while so many rebelutionaries were, it seemed, doing all these great and amazing things, I would sit in my home and struggle through another lesson of math, never seeing any fruit from my labors and always failing.
Yet I now can look back and see that it was one more thing in my life that I did persevere through and for that I am grateful. Doing the hard thing of finishing my math may not change the world, but persevering can (just read the story of William Wilberforce).
What challenges are teaching you perseverance?
---
Share Your Thoughts in the Comment Section!

There are currently 9 Comment(s)
---
Photo courtesy of Pierre Lognoul and Flickr Creative Commons.
---