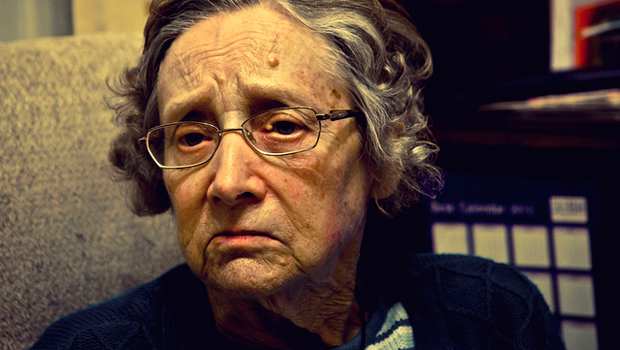 ---
Once upon a time there was a girl who thought she knew what it meant to love others, to serve others, and to give of herself to others.
But once upon a time she helped care for her great grandmother and realized just how far she was from truly grasping what it means to really love, serve, and give of oneself.
My sister and I just recently spent about 2-3 weeks caring for my 107-year-old great grandma and here are three things that I learned about love during that time.
1. Love is patient.
Caring for a 107-year-old woman who can still do a lot of things on her own, but who is very slow and needs someone with her almost 24/7, taught me a lot about what it means to love through patience.
When caring for someone of that age, one can't rush anything and I tend to be a rusher. I want things immediately, I like to see how fast I can get things done, and I positively hate waiting.
Rushing was not an option for me while caring for my great grandma and that was hard, yet I am thankful God gave me this opportunity because it helped me to understand a little more of what it means to love others. Being patient is a big part of loving others like Christ and I realize now what a long ways I have to go in loving others with patience.
2. Love is serving.
I thought I knew about serving. I love to serve…. in some things.
Love is not just serving in areas that one knows they are good at or already loves doing.
I love serving in the kitchen at my church or volunteering in the nursery and in other areas, but these are all things that I enjoy doing, so it is really not that hard for me. People tell me that I am servant, but that is because they always see me serving in things I love doing.
Caring for the elderly is not something that I would normally choose to do, but I am thankful for the opportunity to have done it, because it taught me about serving in areas that are not necessarily my love in life.
Although I love spending time with the elderly, I definitely would not choose to be a care giver to the elderly. Yet I have learned that it is important to serve joyfully even in areas that are really not my favorite thing to do.
When I only do the things that I know I enjoy doing, but avoid other acts of service, I am shrinking from fully giving myself up to God and for his service. It's as if I am telling God that I want to live for and serve him, but only if it is serving in something that I enjoy. What kind of serving is that?
Now don't get me wrong. It's great to serve in areas that you are good at, but don't avoid other ways of serving just because it may not be your special gift in life.
Don't make God smaller than he is by limiting him in how he can use you for his service.
3. Love does not seek its own.
Not everything about caring for my great grandma was easy or enjoyable.
I had to help give her a shower, help her to the bathroom in the middle of the night, get her breakfast in the morning earlier than I really wanted to be up, walk slowly up or down the stairs with her to make sure she doesn't fall, and many other small things.
Now none of these things are really that hard to do, but after the first time of getting up in the middle of the night to help her to the bathroom, I discovered just how much I hate getting up in the middle of the night when I really want to be sleeping, yet I realized that was my selfish heart rearing its ugly head and I also realized just how little I know about true love.
When I think about all the moms with babies and how many times they have to get up in the middle of the night to feed or comfort a crying baby than I think that is love.
Love is being willing to give of yourself for the sake of another, and not just doing it because it's your duty, but doing it with joy and a thankful heart. Love is living for another with a grateful and joyful heart, and putting others needs before oneself.
My great grandma has only given me a glimpse of what it means to live for another, to serve without grumbling, and to love unconditionally like Christ.
---
Share Your Thoughts in the Comment Section!

There are currently 10 Comment(s)
---
Photo courtesy of Chris Marchant and Flickr Creative Commons.
---