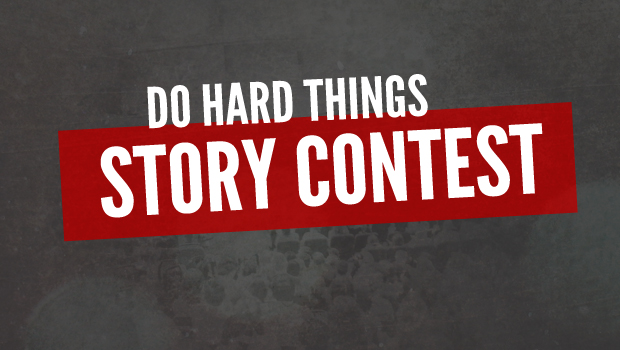 ---
After reading so many great entries for the Do Hard Things Story Contest, we've decided to highlight a story on TheRebelution every week for the rest of the year. Each story emphasizes how Do Hard Things has impacted these rebelutionaries. Today, meet Dana!
---
I remember the first encounter I had with Do Hard Things.
I was around fourteen years old, and my mom had found a copy of the book at a resale store. One afternoon, perhaps the very day she bought it, I sat down in my usual spot on the living room couch and began to read.
For some reason, several small details of that day remain with me.
The room was mainly lit by warm incandescent light, a sign of the early winter sundown. Also, I remember getting called to dinner after a few chapters, so it was a weekday evening.
These memories themselves don't hold any special meaning. However, the fact that I remember the details of where and when I first read Do Hard Things tells me that the book has a deeper influence in my life than I know.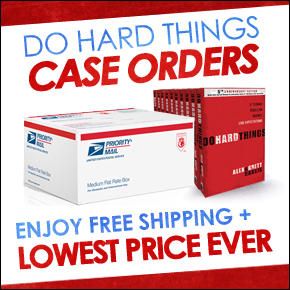 I did not finish the book that first night I picked it up, but I did within a week (not unusual for me, a ravenous reader). Since then, I have re-read it at least three times, including once today as a refresher before writing this story.
I find the stories of historic heroes to be convicting, the modern-day leaders inspiring, and the ordinary teenagers who are faithful in the small things, challenging. Alex and Brett Harris write simply and straight-to-the-point. Their style is easily understandable the first time through, yet it never gets old.
A stranger who looks at my life now may doubt that Do Hard Things had any impact on me, though.
The obvious fruits of TheRebelution show in the lives of Katrina Martin, Jazzy Dytes, Eva from Germany, and Alex and Brett themselves, just to name a few. On the outside, my life looks nothing like theirs.
I am a current college student and former homeschooler. My personality tends toward being reserved and sometimes shy. I rarely discuss deep concepts or feelings with anyone.
Reading novels, knitting, photographing nature, and watching classic movies are some of my favorite hobbies.
I often argue with my sister.
Housework is one of my least favorite things to do.
I waste too much time on the computer.
More often than not, I avoid new people at church instead of introducing myself.
I could go on, but I won't. At first glance my life is fairly average.
The inside perspective is a different story.
As a child and young teenager, housework was something I left alone whenever I possibly could. In the past year, I have begun to take initiative in tasks that need to be completed.
I used to read novels as fast as I could get my hands on them, but lately God has been convicting me that they are a waste of time and I have been striving to read more important things.
Movies are a favorite pastime for me. I read Don't Waste Your Life (affiliate link) by John Piper a year ago, and one of the first things I changed in response to that rousing call was to find more productive things to do than sit in front of the TV.
These are little things, but I could not have accomplished them on my own.
God has worked in my life through numerous means; sermons, stories, relationships, circumstances, even selfish desires.
And, of course, books. Don't Waste Your Life had a deep impact on me when I read it as I graduated from high school.
After re-reading Do Hard Things, however, I realize God first gave me the desire to use my life well years before graduation.
The concept is introduced in the first chapter of Do Hard Things, on page 8: "In the pages ahead, you're going to meet young people just like you who have rediscovered this better way – a way to reach higher, dream bigger, grow stronger, love and honor God, live with more joy – and quit wasting their lives."
Similarly, Do Hard Things has been a foundation and/or reinforcement for many of the lessons God has been teaching me.
I have learned about pursuing excellence, and being faithful in small hard things, and going outside of my comfort zone.
Do Hard Things has not been consciously in my mind as I learned these life lessons, but it prepared me and gave me the desire to work towards the life I was created to live.
When I opened up the red cover and read about adolescence and elephants on that winter day years ago, I did not know how much God would use that book in my life.
I still don't know how much He will use it – every time I read it, it speaks to me, and I am convicted and driven.
On the cover of Do Hard Things, there is a quote from Randy Alcorn: "Will prove to be one of the most life-changing and culture-changing books of this generation."
I agree.
My life is proof that God is using this book not only in big, visible ways, but subtly, to gradually transform lives for His glory.
---
Share Your Thoughts in the Comment Section!

There are currently __ Comment(s)
---
(Some links are affiliate, meaning TheRebelution.com earns a percentage of any purchase. All proceeds go towards the maintenance of this website and to make copies of Do Hard Things and Start Here available to those who can't afford them.)
---