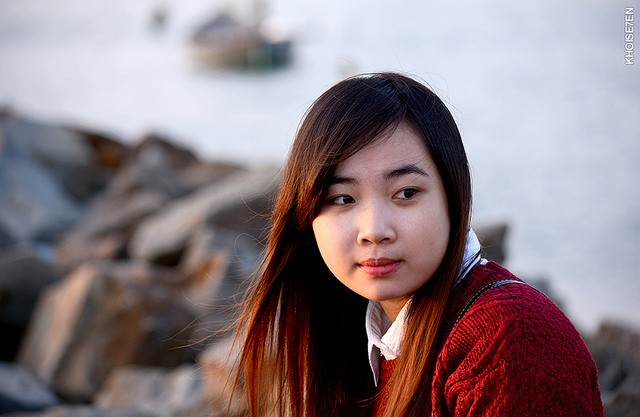 ---
It was an ordinary day, and I was following my normal routine of browsing social media after I got out of school.
When I came across this quote, I stopped scrolling and simply took in the words.
"My heart swings back and forth between the need for routine and the urge to run."
For my entire life, I've been anxious about the future.
The unknown of what will happen next has always been incredibly daunting to me. I don't know what is coming next, and it has always bothered me.
This quote seems to sum up my current mindset just about perfectly. Part of me wants an average, seemingly ordinary life: a happy marriage, a few children, and a little house with a white picket fence.
I've pretty much described the life that my parents have built for themselves, the life that I've grown up with. For the most part, this life has been everything that I ever could have asked for.
The other part of me longs for something different, something bigger.
This part of me just wants to jump in my car with my favorite quilt and my laptop and see where the road takes me. This part of me wants to jump on the next plane to New York City and see what happens.
This part of me wants to give up everything I have in the United States and go help people in Haiti.
I've stayed awake so many nights pondering which path I should take. There is very little doubt in my mind that I could have a successful life on either path, but I've never understood how you choose the right path.
As my heart swings back and forth, I seem to lose all perspective.
I'm not alone, though.
From what I have gathered, this is a fairly common mindset for teenagers to have. When we get to high school, we suddenly have to make all of these decisions regarding our lives.
We're presented with countless choices and paths to take, and it's scary.
I've lost count over all of the hours I've spent stressed over my life, but I'm starting to realize that I've been looking at this all wrong for a long time.
It's not about choosing a path.
It's not about figuring out which path will result in me feeling the most fulfilled. It's about figuring out where God wants me to go.
In the New Living Translation, Proverbs 3:5-6 says, "Trust in the Lord with all your heart; do not depend on your own understanding. See his will in all you do, and he will show you which path to take."
Like many human beings, I have a tendency to try and do everything on my own. I walk around and pretend that I don't need God, or anyone else for that matter. This isn't the case though.
The simple truth is that I need God. We all do.
Within the next year, I'll be feeling pressure from counselors and teachers to start applying for colleges. It's going to be scary, and it's going to be stressful.
Instead of spending all my time in this cloud of fear and doubt, I'm going to turn to God. He's going to show me the path that I need to walk, and I will have no need to be stressed or anxious.
When my heart starts to swing back and forth again, I will remember that it's not about choosing either a life of routine or a life of running; it's about following God's will for my life.
---
Share Your Thoughts in the Comment Section!

There are currently __ Comment(s)
---
Photo courtesy of Khoi Tran and Flickr Creative Commons.
---