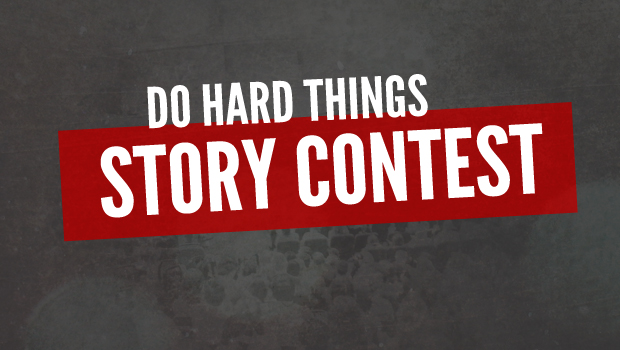 ---
After reading so many great entries for the Do Hard Things Story Contest, we've decided to highlight a story on TheRebelution every week for the rest of the year. Each story emphasizes how Do Hard Things has impacted these rebelutionaries. Today, meet Laura!
---
The idea came from a mission trip, but the inspiration came from Do Hard Things.
My church has an awesome youth program that offers mission trips every summer. In June of 2013, some friends and I went with our church to New York City. The purpose of the trip was to evangelize. We went out every day and talked to people on the streets, in a ferry, in the subway, and on benches in parks, to tell them about Jesus.
One night, we were sitting around in a restaurant and starting talking about how we wished we could do this sort of thing back home in Houston.
We were equipped, experienced, on fire with passion, and we wanted to reach more people.
Incidentally, at the same time, we were reading through Do Hard Things together.
For each of us, I think, the specifics were different, but the general reason was the same. We were inspired and empowered by the idea that we could do anything we set our minds to.
Teenagers all over the country were doing ridiculously big, awesome things for God – why shouldn't we?
We wanted to spread the Gospel on a wider scale in our hometown, and we wanted to do something for the Lord. When we got back home, we had our first leaders meeting as Houston Gospel Outreach (or HGO).
We started an evangelism organization, based out of our church that met twice a month on Monday nights for training, and at least once a month at a park or mall to put our training into practice.
From the start, keeping it going was difficult. Right as we were starting it, one of us began going through a very difficult time at home. He was a fundamental leader of our group, but his parents were separating and he was going to have to move away.
It took all of our motivating to keep the group going at times, when we were going through difficulties, or when membership and morale were very low. But, by the grace of God, we were able to continue.
On our Monday night training meetings, we who had gone on the mission trip taught those who had not. We taught them Gospel sharing methods and how to start a conversation. We practiced our testimonies, prayed, or just went through the Bible.
We had lots of other speakers come and talk about how to evangelize, why we evangelize, and how they specifically preached the Gospel. We had people who ran other types of evangelism groups come and tell us about their groups.
But all of this was just practice for the Saturdays. We would meet at a mall, sometimes a park downtown, or another random place. We talked to homeless people, the rich, the poor, the atheist, and the Muslim, and told the Word to all.
Once in a while, we would evangelize through service projects – helping those in the community with different projects for free.
Though we have suffered from losing members, drama, disconnect, and lack of motivation, we have successfully kept HGO going for two years now. We were joined by a love for evangelism and a desire to do hard things.
---
Share Your Thoughts in the Comment Section!

There are currently __ Comment(s)
---