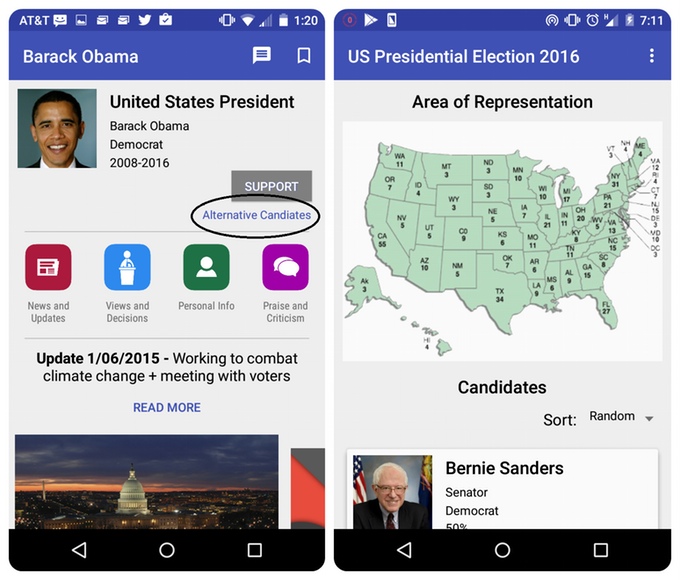 ---
Dear fellow Rebelutionaries,
My name is Brandon Coonrod. I'm a high school senior, Eagle Scout, and fellow disciple of Jesus Christ.
I'd like to request your help in fixing political America.
Okay, so many of you are frustrated with the prevalence of ignorance and apathy in American politics.
My friend and I are too. So we decided to do something about it.
We've created an app, an app called Democracy4US.
What is Democracy4US?
Democracy4US will allow representatives and constituents to communicate in a scope never seen before in American politics.
By providing an efficient, innovative, and direct means of communication between elected representatives and their constituents, we aim to decrease voter apathy, increase political accountability, and build bipartisan cohesion and cooperation to solve some of the biggest problems facing our nation.
Unfortunately, it's been extremely hard getting media networks to cover our campaign and people to care.
With your support, it's still possible to make this project a success, but we can't afford even a small amount of apathy with 11 days remaining.
If everyone in the Rebelution community backed us with $1, we would significantly exceed our campaign goal.
Still, if all you can do at this time is like our page on Facebook and share this campaign on social media, your support is greatly appreciated.
Thanks for reading/watching and (in advance) for your support in helping make America fantastic again.
Together, we can do great things.
---
Share Your Thoughts in the Comment Section!

There are currently __ Comment(s)
---
Photo courtesy of Demoracy4US.
---