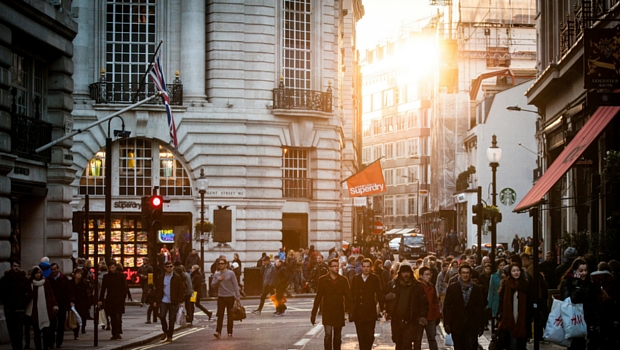 ---
"There goes another one," I thought after I heard the news of yet another esteemed, conservative preacher falling from grace—or purity, rather.
"Is it even possible to become a well-known pastor or teacher and maintain your integrity, or do they all have skeletons in their closet?"
If you're like me, it's easy to become cynical when it seems like increasingly more preachers and teachers, either well-known or local, are continually being exposed of yet more despicable moral failures.
I would be a fool to stand up and arrogantly criticize these great men of God, as if I know any better how to maintain purity. To point out the error of their ways and pretend my feet are stable. Any of us who do this should, in the words of Paul, "Take heed lest we fall" (1 Corinthians 10:12).
The reality is the majority of those men probably understand better than anyone where they went wrong. The least helpful thing would be for another blogger to call them out and berate them for their mistake.
After all, it's the kindness of God that leads people to repentance—it certainly was in my journey of overcoming pornography (Romans 2:4). Where church discipline comes in, I don't exactly know, but I'll leave that to the people actually responsible for the care of these men's souls.
As I observe these "falls from grace," it shakes me up quite a bit inside. I think it's because I put myself in their shoes: Would I fair any better? If I were to become a pastor or an author, what would keep me from making the same mistakes?
More to the point, what can I do now to prevent myself from making those mistakes? Because I know me: I've seen my thoughts—and they freak me out.
Will we as a generation repeat their mistakes? Will we fall into all of the same holes they did because we didn't learn the right way around them?
Is there a right way around them? Because, it seems to me, it's the greatest teachers of strategy and promoters for purity who fall the hardest.
Surely Jesus died for more than this. Surely the Gospel and the grace and power of Jesus Christ are greater than the power of sin and death. Where is the victory?
And so, I've thought to myself "We need to develop self-control while we're young. Then we will grow up a strong and vibrant generation."
It makes sense: If we learn how to say "No" to all the wrong movies and music and restrain ourselves from too much food and dirty jokes, we'll build self-control. If we commit ourselves to reading more Scripture in the morning and getting more exercise and maintaining better routines, we'll build self-discipline. With self-control and discipline, we will be prepared to say "No" when presented with an opportunity to compromise our sexual purity.
"Self-control is the key," I think.
But then I realize these Christians, these great preachers and celebrities, athletes and politicians are some of the most disciplined people in the church.
You don't get through seminary by sitting around all day. You don't become a renowned teacher and speaker without having a significant level of self-control and determination.
Yet great men with incredible self-control fail. Regularly.
Sin, at its core, is misplaced adoration. You only pursue what you most adore. What you adore is simply whatever you value most.
If pleasure is what you most value, then when presented with the choice to eat more food, you are going to choose what feels best until it stops feeling best (your stomach starts hurting, your friends start laughing, your money starts dwindling).
Similarly, if self-gratification is what you most value, then the temptation to lust—commit adultery—is going to eventually wear-down all the self-control you muster to guard yourself. This is because you're adoring self-gratification more than Christ.
If you focus on the headlights of oncoming traffic, you're going to veer towards them. If you want to drive in the right place, you have to look in the right place.
If sin is misplaced adoration—wrong focus—trying to avoid what you adore will merely drain your energy. Freedom from sin results from adoring Christ (looking in the right place). When you are satisfied ultimately in Christ, Satan's temptation to find ultimate satisfaction in anything else loses power.
I don't know exactly where the great men and women who fell went wrong. But I don't think the problem was their lack of self-control. It goes deeper than that, way deeper.
Likewise, I don't think purity and freedom for our generation will come from focusing on what "not" to do. Rather, the answer is found in focusing on and satisfying ourselves in Christ.
If we want to be a strong and vibrant generation, we must make God our ultimate. Everyday we must set our affections on him, delighting in His beauty, resting in our adoption as His children, adoring Him as entirely enough.
And by His grace alone, we will stand.
---
Share Your Thoughts in the Comment Section!

There are currently 23 Comment(s)
---