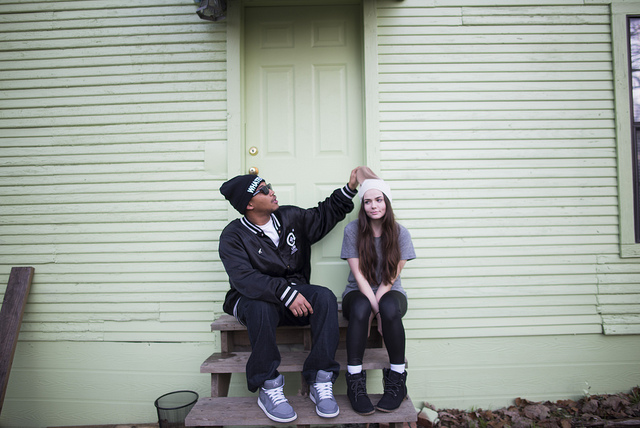 This morning I found myself reading a blog post from a teenage girl who was currently in a relationship yet wanted to give reasons for why she wished she was single.
While I'm sure she thought herself to be very insightful, the post only projected the lifestyle my generation is and will be living. Her reasons for discouraging the pursuit of a romantic relationship included:
1. "Relationships require time, which you don't always have."
2. "Relationships require sacrifices that you don't want to make."
3. "Relationships require commitment."
As I read her blog post, my heart literally began to grieve for my peers who are being taught by our culture how to pursue a relationship without sacrifice, time, and commitment.
Without these things, what's the point of a relationship or marriage? Pleasure? Or maybe because we've been given someone satisfy all our wants and needs?
If this is the case, I can promise you that this ache will not be solved by earthly things or sinful people.
A pivotal point in my relationship with Christ happened one afternoon while I was sitting in my sun porch contemplating the possibility of singleness. I knew I wanted to wait to date until I was ready for marriage (I was only 16 at the time) but what if God didn't have marriage planned for my future at all?
Would I spend the rest of my life pining after the couples I saw in parks, coffee shops, and church services?
A quote by Corrie Ten Boom came to mind as I worried about this:
"Marriage is not the answer to unhappiness. Happiness can only be found in a balanced relationship with Christ. When you belong to Christ you can be happy with or without a husband, secure in Christ alone."
Christ, in His perfection, fulfills and exceeds the role of a boyfriend or husband (girlfriend/wife).
And if being single means spending the rest of my life engaging in an intimate relationship with my Maker and Savior, I will be content. But if I pursue singleness for the sake of making fewer sacrifices and being committed only to myself, what then?
Loneliness can't even begin to describe the symptoms of a starved soul.
We Were Created for Relationships
The fact is, we were created for relationships — one in particular, with God. And if I ever do get married, I recognize that my relationship with my husband is to exemplify the relationship between Christ and His church.
Because you know what He did?
He proved His commitment to us by spending time here on this Earth, healing, teaching, giving, and ultimately sacrificing His own perfect life so that we might have access to the most divine romance.
I don't want to think that my "single years" are an opportunity to focus on myself. Instead, I want to think that these next years are "singled-out" for pursuing Christ as an example of how I am to create a relationship with anyone in my present and future.
Philippians 2:3-5 says:
"Do nothing from selfish ambition or conceit, but in humility count others as more significant than yourselves. Let each of you not look only to his own interests, but each of you to the interests of others. Have this mind among yourselves, which is yours in Christ Jesus."
Obviously this attitude is completely against the status quo, but Paul is convinced it's also completely attainable — it is ours in Christ. But please don't think this will work as a magic formula for getting a boyfriend or girlfriend because that goes right back to Philippians 2 when it says, "Do nothing out of selfish ambition."
Do it for the benefit of becoming closer to God and giving Him the glory He deserves, because in a self-serving society such as this people will notice if you are committed to "counting others as more significant than yourself."
So, while you may be considered "single" in this upcoming endeavor, you are not alone — let's chase after Him together!
---
Photo courtesy of Lauren Rushing and Flickr Creative Commons.
---