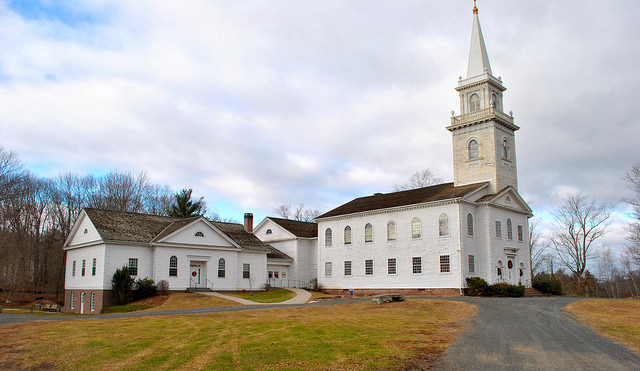 ---
On September 4, 2016, a campus of the church I attend was vandalized.
What tears at my soul is that another campus underwent a similar fate two weeks prior. Spray painted symbols lined a few of the exterior walls; once transparent windows were shattered; and Biblical language, courtesy of the spray paint, conveyed the anger of the aggressor (more on this later).
You may have noticed that I referenced two campuses of my church – there are six more for a total of eight. According to the Chief Financial Officer of the church, these two locations were prominent targets as they garner the highest Sunday attendance.
When I first noticed this story on the local news, I felt sorrow welling up in my spirit. Salty droplets of water developed around my eyes and I found myself at a loss for words. I asked myself the question that any reasonable person would ask: why? Why did someone do this? And then I started praying. I was understandably angry, but I started to pray nonetheless and asked God to teach me throughout the rest of the day. I sought wisdom. I sought consolation for my bludgeoned heart and what this deplorable incident might show me about my second home – and my Father above. Here is what I learned that day.
"For where your treasure is, there your heart will be also."
One of the spray painted messages on the church wall read like this: "Woe to you who are rich." And the second: "Woe to you who are well fed." At first glance, it appears this vandal believes that all (or the majority) of the people who attend my church are affluent and well off from a financial standpoint. This is utterly absurd.
Are there wealthy members? Yes. Are there middle class members? Yes. Do the poor attend this church? Yes. Many are rich, but I'd argue that the vast majority are not. They feel the financial pressures of life and the stresses that those pressures create.
What I have observed firsthand about this church is that the treasure isn't made of paper or metal. Currency is not the centerpiece. Communion and community with others and the living Christ is the focus all throughout the week. This church is rich towards God (Luke 12:21). The people who attend give wildly through tithing and beyond the first fruits.
Consider the words of John Piper on this subject: "The movement of your money signifies the movement of your heart. Where your money goes, your heart is going. You exchange money for what you value, what you treasure." This church values people, and the giving of their members (and non-members) is an indication of this. Rich or poor, this is the most giving church I have ever attended.
"A man's life consists not in the abundance of the things which he possesses."
This is a powerful, sobering verse that speaks to the hazard of wrapping your identity up in stuff. Consider the aforementioned verse again and replace the word man with church. Read it aloud too. "A church's life consists not in the abundance of the things which they possess." I noted earlier that this is a large church.
There are eight campuses and thousands of people who attend from all economic backgrounds. This church has a lot of stuff too, though I would simply call it resources. These resources are both physical and digital, and they exist for no other reason but to serve the mission of the church.
What is this mission? The purpose of the church is to help people find Jesus and discover His restoring presence. The building is nothing more than a place to convene and worship, smile, pray, grieve, confess, kneel, cry, rise, read, speak, listen, and find. Therefore, if the mission of the church is to point people towards Jesus, what is the mission of the people who do know Him as the great restorer of life, the living Savior?
Jesus himself outlines this in Matthew 28: make disciples of all nations. In short, knowing God and making Him known. Church resources are tools towards this end – nothing more.
"And all the more believers in the Lord, multitudes of men and women, were constantly added to their number."
I'd be remiss not to mention the Bible verse that was scrawled across one of the doors during the vandalism. John 2:16 reads like this: "And to those selling doves He said, 'Take these things from here. Do not make my Father's house a house of trade.'" An exposition of this verse is beyond the scope of this article, but we know that Jesus was deeply angered at those who were profaning the temple.
I can only speculate as to why this verse was chosen, but the person responsible obviously has a vision for the way a church should function or operate or act each week. He clearly has an axe to grind with this church and presumably others like it that are large.
If "house of trade" means buying Starbucks coffee inside the church, this church is guilty, though I'm confident in the assertion that other churches across the United States, both small and large, have a coffee shop or café of some kind inside for visitors. Good coffee has a unique way of attracting people to church. My church has undoubtedly drawn people in by way of Starbucks java, but the vast majority have been invited by someone – a family member, a friend, or a colleague.
This church is large as evidenced by the eight campuses, but none of this growth and subsequent expansion would have taken place without the kindness and blessing of God. The Senior Pastor would be the first to affirm this. I know. I have heard him say it many times over the years on Sunday morning. To put another way, no church will expand without the guiding hand of Jehovah, but any church can contract without seeking His face through prayer and fasting and diligent energy, i.e. work.
"Let the peace of Christ rule in your hearts, to which you were called in one body; and be thankful."
This word from Paul can and should serve as an effective reminder that no two churches are alike. Some are quite large and some have less than fifty people. Some incorporate electric guitars into worship while some discourage or even prohibit their presence. Some churches practice liturgical readings while others do not. Some still have red-back hymnals tucked behind the seats. Many churches have ornately stained glass while there are those that are more modern from a design standpoint.
I'd like to humbly suggest the obvious: these differences should not be a point of divisiveness that culminate in the physical destruction of property.
The person who damaged my church doesn't feel unified in the body of Christ – or so it seems. His scope of what God is capable of doing is small. There are probably others, like him, who don't like the way a Sunday morning service unfolds at this church. But that's okay. I hope that they find a church home and will drop roots there without criticizing and critiquing all that can be bettered in some way. This helps no one. Get involved and help your church thrive.
I'm eternally grateful for my church. I love my church. It is my second home. Can worthwhile improvements be made from time to time? Sure. Is my church for everybody? It actually is, and the tee shirts that were printed for the entire congregation a few years ago can attest to this. The amount of money that has been donated back to the local community through benevolence and other partnerships is a staggering sum.
The money that has exited the church to help other countries is staggering. Haiti, Cambodia, Kenya, Ethiopia, Guatemala, India, Albania, Armenia and others have all been on the receiving end of this glorious generosity.
Words don't do the giving of this church justice – it is astounding on a supernatural level. You may have noticed that I haven't named my church. Does it really matter though? Maybe yours rivals this one in size or scope. Or maybe the weekly attendance is just north of one hundred people. We are the body of Christ, unified as one. We disagree on stuff and practices, and maybe that's why we have so many denominations.
But may that which unites us, that which matters most, be a unifying force for good as we help others find Jesus.
Here's a final word from William Tyndale:
"The Church is the one institution that exists for those outside it."
Let us go and make disciples then, knowing that He is with us – always.
---
Share Your Thoughts in the Comment Section!

There are currently __ Comment(s)
---
Photo courtesy of Jennifer Sadaille and Flickr Creative Commons.
---