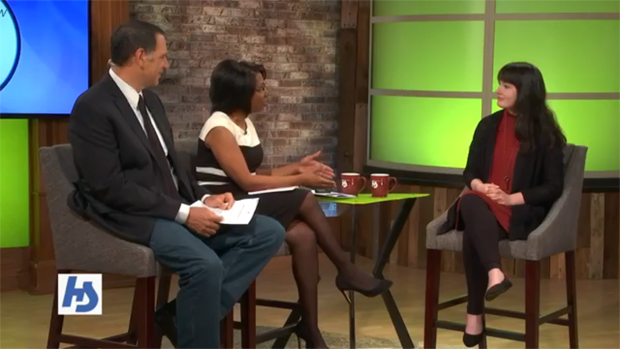 Even the hosts of the Harvest Show don't know what to do when confronted with a confident, mature, articulate teenager!
Jaquelle Crowe, author of This Changes Everything: How the Gospel Transforms the Teen Years, was a guest on the show two days in a row.
During the first interview, it was obvious that hosts Valerie Lowe and Stefan Radelich were impressed.
"I thought I was focused when I was eighteen, but I don't recall ever writing a book," Lowe says at the beginning of the interview.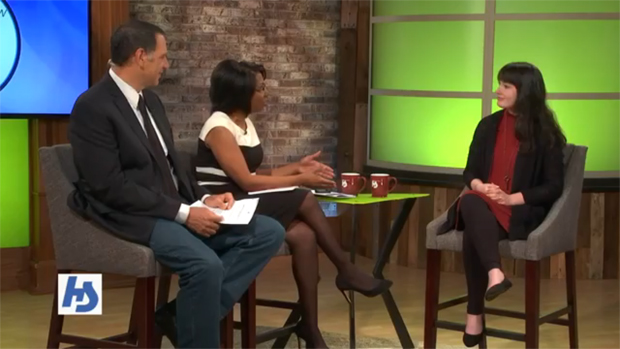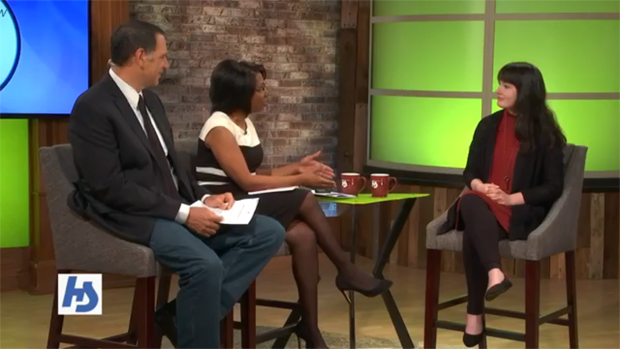 Later in the interview, they ask Jaquelle how she would respond to the accusation that she can't truly relate to other teenagers — given her accomplishments and "sheltered" homeschool background.
"My experience was unique," Jaquelle explained, "but I'm not really different than any other young person."
"Yeah… I don't know about that," quipped Radelich.
"No, no!" Jaquelle insisted. "I deal with the same temptations, the same struggles, and so I really am just writing as one young person to other young people."
At this point, the hosts seem to acknowledge her point. Young people may come from different backgrounds, but they all need the same gospel.
Still, it's interesting to note, once again, how our culture (including church culture) is so quick to paint mature, responsible teenagers as "exceptions" to the rule. Normal teenagers are immature and irresponsible, says our culture. They could never write a book like Jaquelle has. And they should not be expected to study the Bible, to serve the local church, or honor their parents the way Jaquelle does.
Fortunately, the interview turns to this very issue.
"You write that culture has hijacked the teen years," Radelich says. "What do you mean by that?"
Jaquelle's answer gets to the root of the issue. Culture has sold young people short, telling them to find their worth in everything besides Christ. And as she explains earlier in the interview, the church has fallen prey to the same temptation, treating teenagers as second-class Christians and not expecting them to pursue Christ in a serious way.
The question left in my mind at the end of the interview is this:
"What would happen if more young people spent their youth living for Christ? What if they spent more energy on reading their Bibles, serving in their local church, and engaging with older, more mature Christians? What if parents and youth workers raised their expectations and were more intentional about engaging teenagers in true discipleship?"
I think we'd have a lot more Jaquelle's — and the Harvest Show hosts wouldn't be so impressed anymore. Passionate teenage Christ-followers would be normal.
---
Watch the Interviews:
Despite the subtle low expectations, these are fantastic interviews and the Harvest Show hosts did a great job drawing Jaquelle out on topics like low expectations for teenagers, how the church has failed young people, the importance of spiritual disciplines during the teen years, how parents can disciple their teenagers, and much more.
You can watch both full segments below:
---
---
Jaquelle's book is already a bestseller with 100+ reviews on Amazon.com.