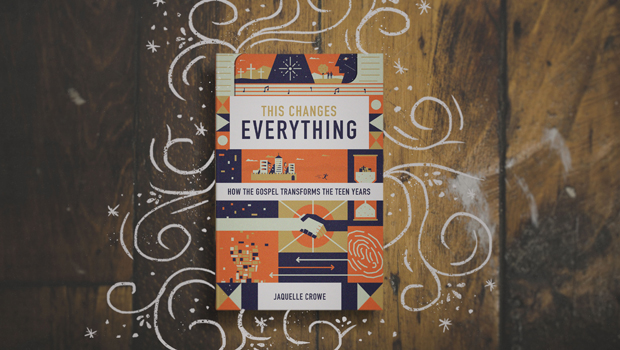 ---
Crossway has just released my new favorite book for young people.
It's called This Changes Everything: How the Gospel Transforms the Teen Years.
Here's why this book is so important:
1. It is a challenging book for teenagers written by a fellow teenager.
2. It unpacks what it looks like to practically live for God's glory as a teenager — in key areas like relationships with family, friends, and the opposite sex, time management, and combating sin.
3. It emphatically refutes the lie that teenagers can follow Christ -AND- still go along with popular culture.
Here's how Jaquelle puts it:
We're not like the teenagers around us. We don't conform to stereotypes. We've become weird in the eyes of our culture. Seventeen magazine is not written for us. Modern pop music is not composed for us. The latest TV lineup is not scripted for us. We're not your average teenagers.

What are we? We are free.

Following Jesus means we don't have to live the way our culture tells us to. We get to live in a richer and more meaningful and glorious way every single day (Hebrews 12:28-29).

We are Christians. That means we don't have to waste our lives. It means we do hard things. It means we turn our backs on what the world says is cool and pursue greater, grander adventures. It means we're part of a mission that will change everything. It means we stand out from those around us like blazing light in a pitch-black room. It means we're part of a war – and we fight long and hard every day on the winning side.

Make no mistake; Jesus changes everything. If the gospel is true, it will undeniably change every little bit of us – what we do and think and say and mean and why and how we live today and tomorrow and for all eternity. It will not be easy, painless, or always fun. But it will be good. It will awake in you deep and lasting joy.

So are you ready to find out who you are? Are you ready to join a new kingdom and listen to a new battle cry? Are you ready to be considered strange by the world yet precious by your Savior? Are you ready to break free from culture's confines and discover what it means to follow Jesus every day?

Then let's get started.
Isn't that a fantastic message?
This is why I want every Christian teenager to read this book.
It's why I agreed to be Jaquelle's agent and help her find a publisher.
And it's why TheRebelution.com is giving away one digital copy of This Changes Everything for every physical copy purchased by Saturday, April 8th.
Click here to claim a free digital copy of This Changes Everything
I believe this is the most important book written for teenagers since Do Hard Things.
And if you're not already convinced, check out some of the reviews that are coming in:
(Click on images to read full reviews)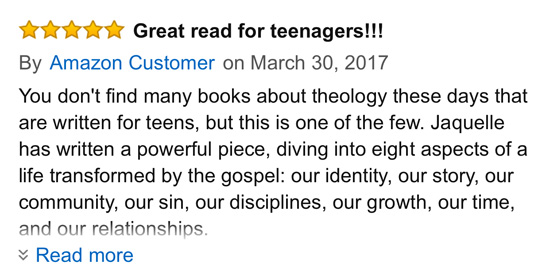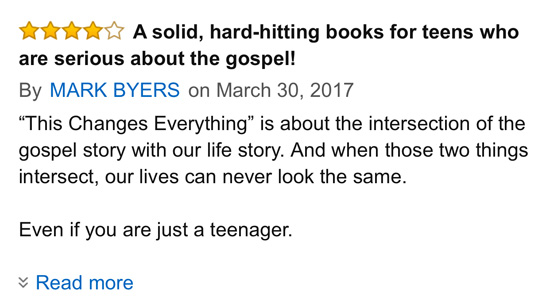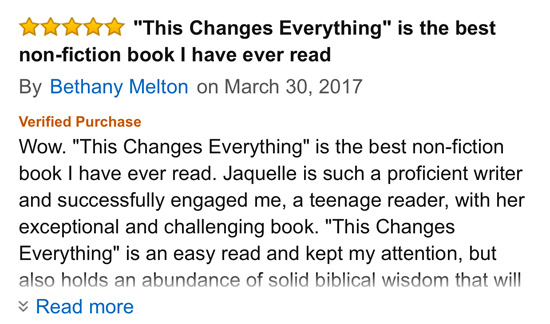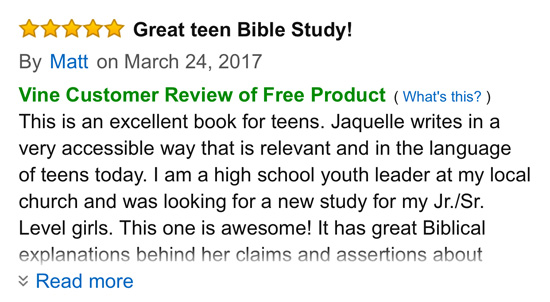 And here's what Justin Taylor tweeted yesterday: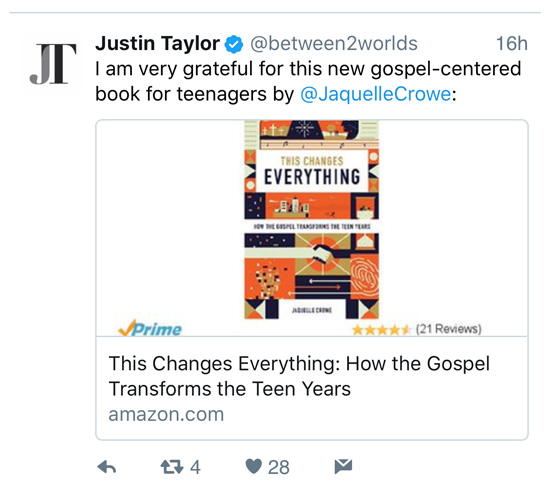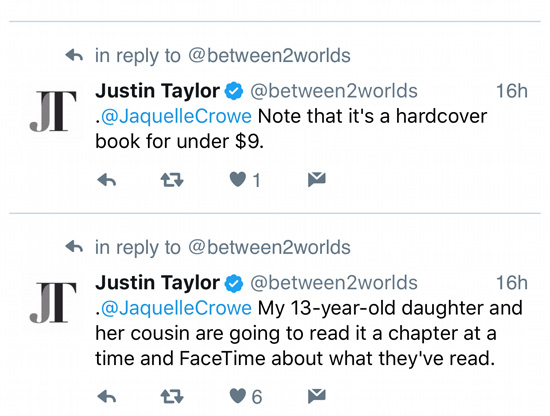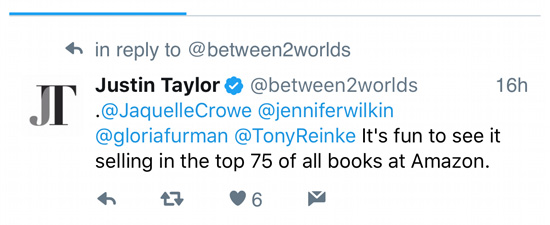 If you'd like to see what all the fuss is about, TheRebelution.com is giving away free digital copies of This Changes Everything to everyone who purchases a physical copy by Saturday, April 8th.
Click here to claim a free digital copy of This Changes Everything and start reading immediately
I can't wait to hear what you think!
---